Israel's Judicial Coup: What Kind of Democracy Do We Want?
March 20 @ 2:00 pm

-

3:00 pm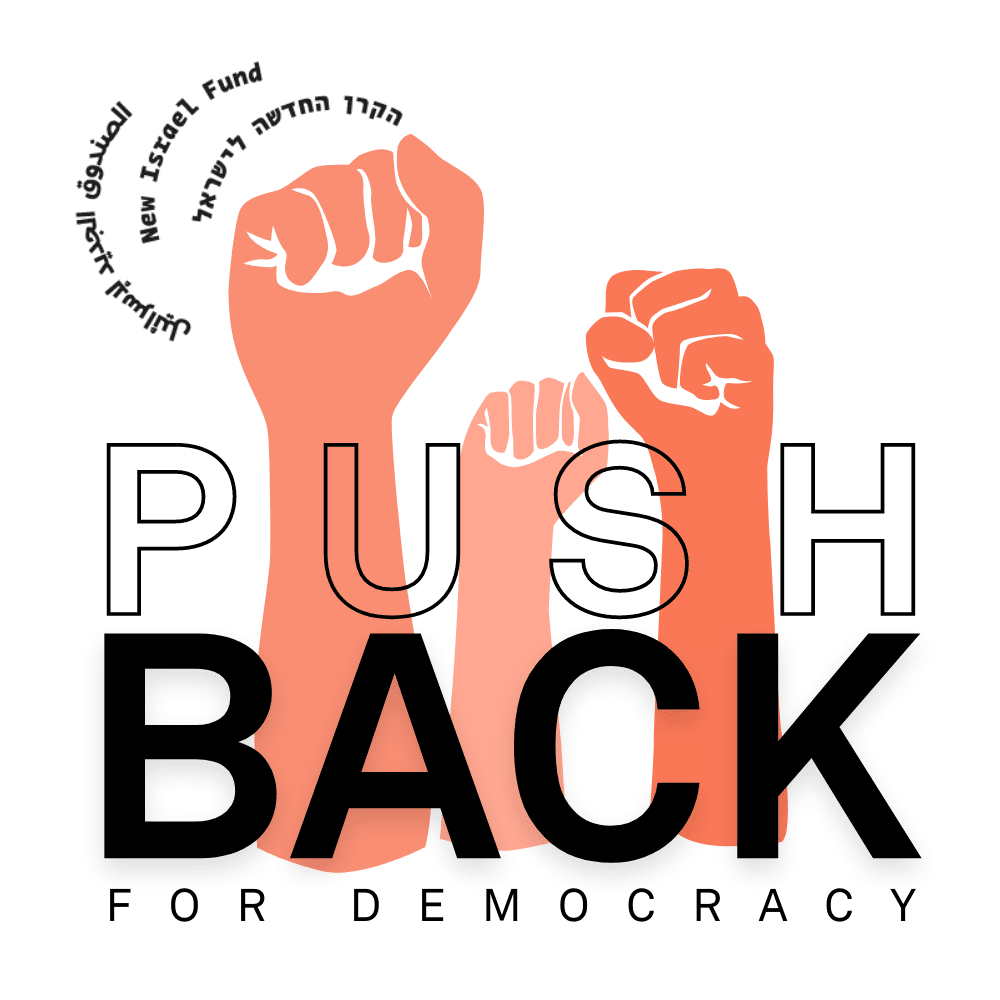 Meet Hassan Jabareen, Palestinian Citizen and Founder of NIFC project partner Adalah, and Orly Noy, Mizrahi visionary.
Join us for a conversation about the impact of the judicial coup being pushed through by the new Netanyahu government on Mizrahi and Palestinian Israelis. For decades, Mizrahi and Palestinian Israeli citizens have been on the receiving end of Israel's most discriminatory policies. Each move towards equality was hard won by activists and lawyers – often in the High Court of Justice but not only. What will the proposed changes mean for these communities? When people are chanting for democracy in the streets in opposition to the judicial coup, what kind of democracy do we actually want and what can we learn from Orly and Hassan's analysis and vision for a more democratic future for all?

Register on NIF's website here to receive the linkSpeakers:
Orly Noy is an Iranian-born Mizrahi activist and journalist, editor at Sicha Mekomit (Local Call) news website, chair of human rights organization B'Tselem, and a translator of Farsi Literature into Hebrew. She is a political activist with the Palestinian national democratic party Balad, and one of the initiators of the Mizrahi Civil Collective.
Hassan is the founder of Adalah. He has served as Adalah's general and legal director since its establishment in 1996. He holds an LLB in Law and a BA in Philosophy from Tel Aviv University, an LLM in International Human Rights from American University Washington College of Law, and a PhD in Law from Hebrew University. Over the last 25 years, he has litigated scores of landmark constitutional law cases regarding Palestinian citizens of Israel, including the Palestinian leadership, and international humanitarian law cases concerning Palestinians in the 1967 Occupied Territory before the Israeli Supreme Court. Also, since 1998, he has been an adjunct lecturer for a course that he initiated on the legal status of the Arab minority in Israel and other law courses in the Faculties of Law at Tel Aviv, Hebrew, and Haifa Universities. He has received several awards for outstanding public interest lawyering and top human rights law prizes. He has also published several academic articles in edited books and law reviews on the citizenship status of the Palestinians. Hassan was a Yale World Fellow, a Senior Robina Law Fellow at Yale Law School, and a research fellow at the Wissenschaftskolleg in Berlin.
Register on NIF's website here to receive the link