An asterisk denotes membership in NIF's International Council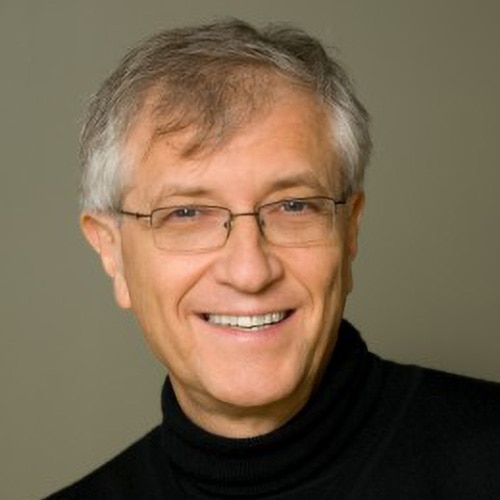 Prof. Emanuel Adler is the Andrea and Charles Bronfman Chair of Israeli Studies and Professor of Political Science at the University of Toronto, a Fellow of the Royal Society of Canada and of the European Academy of Sciences, Honorary Professor at the University of Copenhagen, and former editor of International Organization.
Read more
Previously, he was Professor of International Relations at the Hebrew University of Jerusalem. His publications include books such as the Power of ideology, Israel in the World, Security Communities (with Michael Barnett), and articles such as "Seizing the Middle Ground: Constructivism in World Politics," and "International Practices" (with Vincent Pouliot). His new book, World Ordering: A Social Theory of Cognitive Evolution, will be published in 2019 by Cambridge University Press. Adler's current research includes projects on international relations theory, particularly on international practices and the evolution of international order, post-truth practices and international order, constructivism, and communities of practice, as well as on Israel's inner struggle with its multiple identities.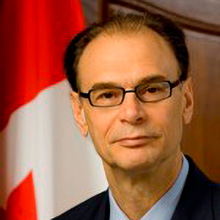 Jon Allen, born in Winnipeg in 1950 (LL.B., University of Western Ontario, 1976; LL.M., International Law, University of London School of Economics, 1977) joined the then Department of External Affairs in 1981.
Read more
In addition to postings abroad in Mexico City (1983-85), New Delhi (1989-92), and Washington (1997-2001), Mr. Allen spent his early career in the Legal Bureau of the Department representing Canada in disputes under the Canada-US Free Trade Agreement and working in the areas of human rights, humanitarian, and environmental law. Mr. Allen held the positions of Director General, North America Bureau (2001-2004) and Minister (Political Affairs) at the Canadian Embassy in Washington (2004-2006). As Assistant Deputy Minister, Americas (2010-2012), he managed Canada's relations with North America, Latin America, and the Caribbean. From 2006 to 2010, Mr. Allen was Canada's Ambassador to Israel. From 2012 to 2016 he was Ambassador to Spain and Andorra. From December 2012 to July 2014, he was Chargé d'affaires a.i. to the Holy See.
 He is currently a Senior Fellow at the Munk School of Global Affairs and Public Policy, University of Toronto and at Glendon College, York University, and a Distinguished Fellow of the Canada International Council. He is the Chair of Project Rozana, a not-for-profit whose objective is to build bridges between Palestinians and Israelis via the health sector, and a Member of the Board of Transparency International Canada. He is married to Clara Hirsch. They have two sons, Jake and AJ, and two grandchildren, Olive and Micah.
Sylvia Bashevkin is a Toronto-based writer and researcher, best known for her work on women's political participation.
Read more
A fellow of the Royal Society of Canada, she has won numerous scholarly awards as well as public recognitions including the 2020 Woman of Distinction award in the field of education from YWCA Toronto.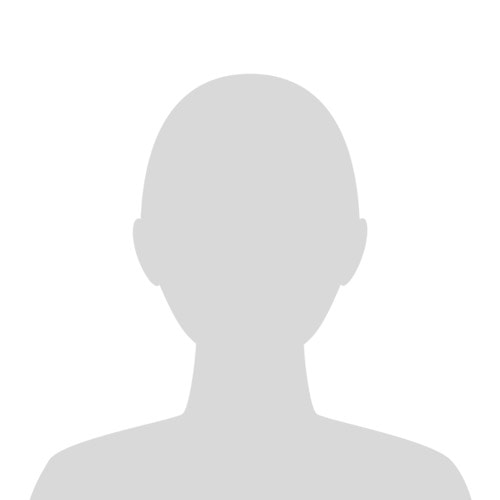 Frank Bialystok received his B.A. from the University of Waterloo in 1968.
Read more
He then travelled in Europe and Asia for over a year and obtained a B.Ed. from the University of Toronto in 1972. He taught history at the Toronto Board of Education until 1987. During that time, he earned an M.A. in History at York University (1979). In 1997, he received a Ph.D. in History. Since 1988, he has been an education consultant for several ministries, boards of education, and Jewish organizations, specializing in anti-racist education. He has been a sessional lecturer at York University and the University of Waterloo, and, since 1999, at the University of Toronto. He is also the owner and partner of several property management and development companies. Frank Bialystok's fields of academic research are the Holocaust, the Canadian Jewish Community, and Polish Jews in the Twentieth Century. He has written approximately twenty academic papers and chapters, curriculum guides, and articles in the popular press including The Toronto Star and The Globe and Mail. Most recently Bialystok wrote fourteen entries on prominent Canadian Jews for The Encyclopedia Judaica. He is currently writing a history of the Jews of Canada for the University of Toronto Press.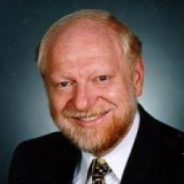 Efrim Boritz* is the Ontario CPAs' Chair in Accounting in the School of Accounting & Finance at the University of Waterloo, Canada.
Read more
He is also the founding Director of the University of Waterloo Centre for Information Integrity and Information Systems Assurance. Dr. Boritz is the author or co-author of numerous books, monographs, book chapters and articles in academic and professional journals. He has served on editorial boards, task forces and committees of domestic and international professional and academic associations. He has also consulted to public sector and private sector entities in Canada and internationally. The Canadian Academic Accounting Association has given him all three of its major outstanding teaching, service and research awards. The Council of the Institute of Chartered Accountants of Ontario gave him its highest award, the Award of Outstanding Merit in 1999. In 2010 he received the Candian Institute of Chartered Accountant's Bill Swirsky Innovation Leadership Award and in 2012 he received the Queen Elizabeth II Diamond Jubilee Medal. He served on the NIFC Board as Finance and Audit Committee Chair until 2018. Full resume.
Robert Brym is SD Clark Professor of Sociology at the University of Toronto and a Fellow of the Royal Society of Canada.
Read more
He has published widely on social movements and ethnic relations in Canada, Russia, and the Middle East and North Africa. He was co-investigator (with Keith Neuman and Rhonda Lenton) of the 2018 Survey of Canadian Jews. Brym has won numerous awards for his scholarship and teaching, including the British Journal of Sociology Prize, the Northrop Frye Prize, the Outstanding Contribution Award of the Canadian Sociological Association, and the University of Toronto's President's Teaching Award.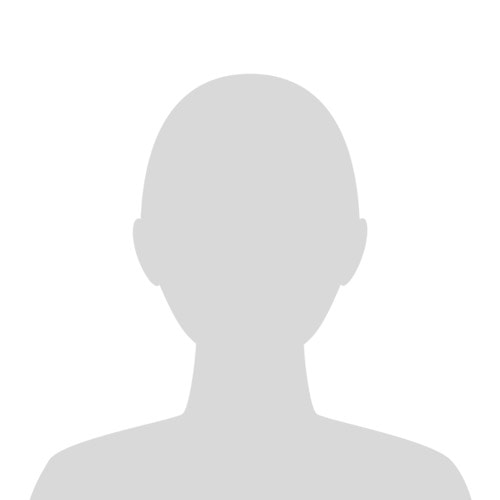 Beverley Chernos was introduced to the values of education, social justice, human rights, and volunteer work at an early age.
Read more
In the years between graduating from U of T (1958) and York at Glendon (1990) she was a stay-at-home mother of 4, using that time to develop her interests in children's learning (direct experience!), history, current events, and politics, while volunteering in her community and in her children's schools. She worked as a translator 1990-1994, at which time aging parent obligations led her to take a job with more flexible hours. A lifetime supporter of progressive causes, her first major foray in this direction occurred in 2000, after her husband's death, when, with the help of funds contributed in his memory, she established in his name and in concert with the CCLA, an annual essay contest for high school students on issues related to civil liberties. A few years later, in 2007, an NIFC study tour in Israel inspired her to increase her long-running commitment to this organization. Of special interest is its recent implementation of the fellowship program, which combines two areas in which she has some experience and much faith – learning and young people.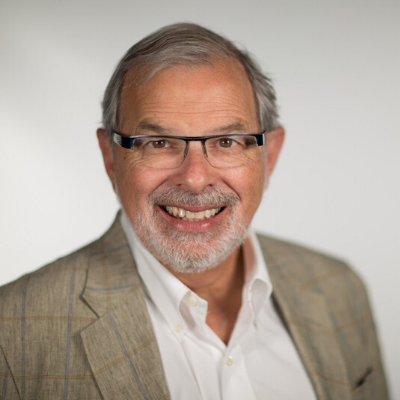 David Dewitt is University Professor Emeritus, York University.  He served two terms as York's Associate Vice-President Research and for 18 years was director of York University's Centre for International & Security Studies (YCISS). 
Read more
From 2011 to 2015 Dewitt was on leave of absence to serve as Vice-President Research & Programs at the Centre for International Governance Innovation (CIGI).  During his 2015-16 sabbatical year, he was Distinguished Visiting Professor, Canadian Forces College where he continues as Adjunct Professor.
Dewitt has authored publications covering Canadian foreign, defence and security policy, international security politics with particular reference to the Asia Pacific and the Middle East regions, arms control and disarmament, proliferation, and human security.  With Paul Evans he directed Canada's North Pacific Cooperative Security Dialogue (NPCSD), was co-founder of Canadian Consortium for Asia Pacific Security (CANCAPS) and of the Council for Security Cooperation in the Asia Pacific (CSCAP).
He served as chair for PISA (Partnerships for International Strategies in Asia, Sigur Center, George Washington University).  He spent a sabbatical year as a visiting scholar, the Dayan Center for Middle East & Africa Studies and the Jaffee Center for Strategic Studies (now the INSS) at Tel-Aviv University, has been an international research fellow at the Korean Institute for Defense Analysis (Seoul), as well as a visiting lecturer variously in Japan, South Korea, China, Australia, New Zealand, Syria, Switzerland, the United States, and the United Kingdom.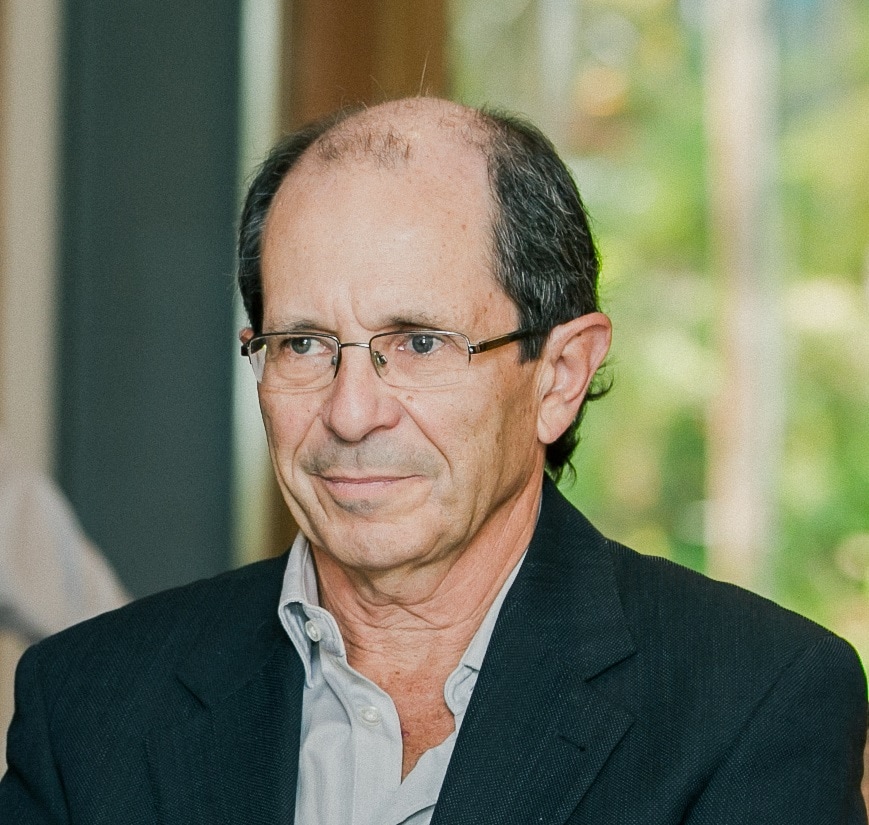 Dr. Isser Dubinsky* graduated from the University of Toronto with his M.D. in 1975, and having completed further post graduate training in Canada, New Zealand and Israel, obtained his certification in Emergency Medicine in the early 1980s.
Read more
After several years as a rural family physician, he served as the Chief of Emergency Medicine at North York General Hospital from 1986 to 1996, and at the University Health Network, from 1996 to 2001. Subsequent to his clinical career he served as an Associate Director of Hay Group Health Care Consulting from 2001 till 2016, after which he was appointed as a Senior Fellow at the University of Toronto's Institute of Health Policy, Management and Evaluation where he is now an adjunct professor. He is also an Associate Professor in the Department of Family Medicine at U of T. He continues to be involved in the university's combined MD/Master's Program in health system leadership and innovation (SLI) and IHPME's Vernissage Health program. He is also a past chair of NIFC's board and a current member of the NIF International Council. His continuing involvement in Israel includes volunteering with Physicians for Human Rights and teaching at Ben Gurion University.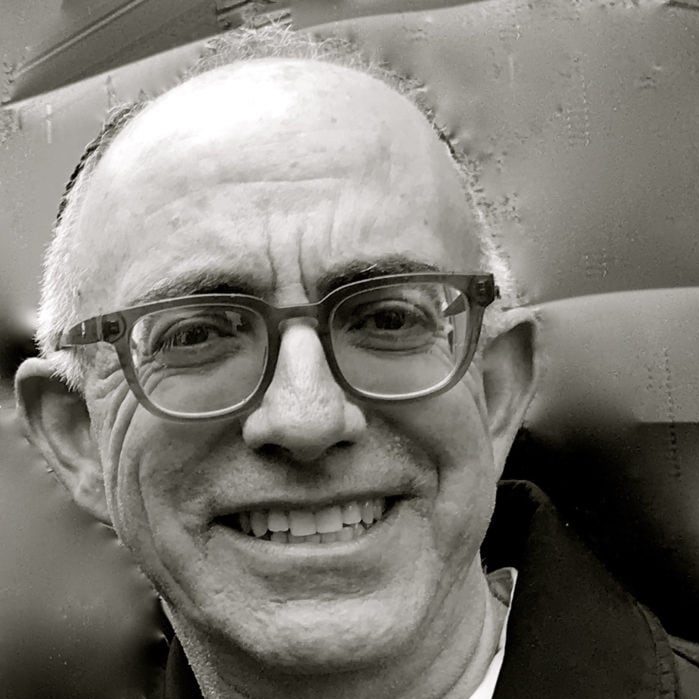 Rabbi Ed Elkin has served as the spiritual leader of the First Narayever Congregation since 2000.
Read more
Hailing from Long Island, NY, Rabbi Elkin received his undergraduate degree from Princeton University, and was ordained from the Hebrew Union College in New York in 1990. He served as a rabbi and teacher in Montreal for several years, and as Hillel Director in Chapel Hill, NC, before moving to Toronto. where his special interests in the rabbinate include Bible commentaries, and the relationship between religion and state in the contemporary world.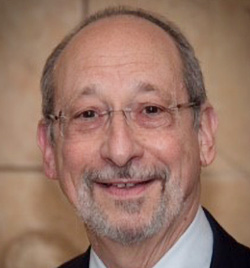 Rabbi Larry Englander* is a Member of the Order of Canada, for community service.
Read more
He received his Doctor of Divinity degree, from the Hebrew Union College – Jewish Institute of Religion, Cincinnati, Ohio and his Doctor of Hebrew Letters degree, HUC-JIR, Cincinnati, Ohio. In 1975 Rabbi Engalnder received his Rabbinical Ordination, HUC-JIR, Cincinnati. He received the Simon Lazarus Memorial Prize for highest academic standing, and the Morris H. Youngerman Memorial Prize for the best Senior chapel sermon. His Rabbinical Thesis: Enoch: the Development of a Biblical Patriarch in Apocalyptic, Mystical and Rabbinic Literature. Rabbi Englander has a Master of Arts in Hebrew Letters, HUC-JIR, Cincinnati and Hon. Bachelor of Arts, York University, Toronto. He is the is the Chair of Arzenu, since June 2014. Full bio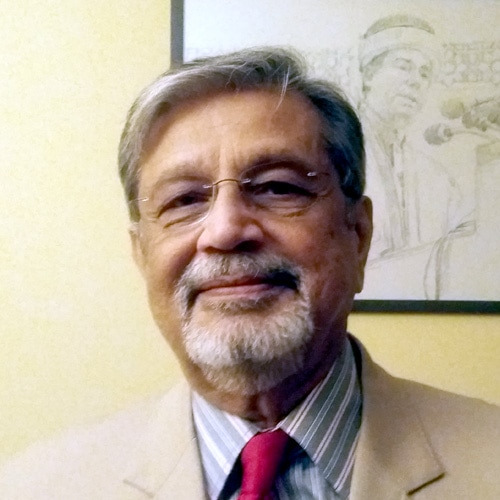 Hakim Feerasta devoted almost 30 years in promoting participatory sustainable development in south and central Asia helping millions of people build capacity and confidence to take charge of their own future.
Read more
During 16 years as CEO of Aga Khan Foundation Pakistan (AKF) Mr. Feerasta successfully developed a portfolio of innovative programs aimed at improving the overall "living conditions" of over a million people in the remote mountain as well as in the urban centres. These programs are internationally recognized as among the most effective community based sustainable social and economic development programs focused on local capacity building. Read more here.
Hugh Furneaux retired in 2015 after 25 years as founder and chairman of Ariad Custom Communications, a marketing communications agency based in Toronto.
Read more
He began his business career with educational publishers McGraw Hill Ryerson and Copp Clark Pitman. Through the '80s he was president of Hume Publishing. Hugh has been Chairman of the Canadian Marketing Association and in 2001 received its Lifetime Achievement Award. He has worked in a volunteer capacity for the Ontario Trillium Foundation and served on the boards of the Heart and Stroke Foundation of Ontario, JVS Toronto and Holy Blossom Temple. Most recently, Hugh completed a three-year term on the board of New Israel Fund of Canada.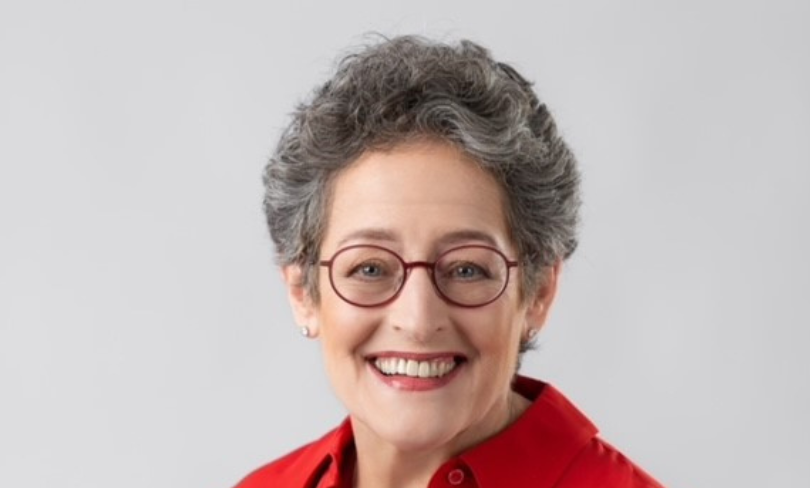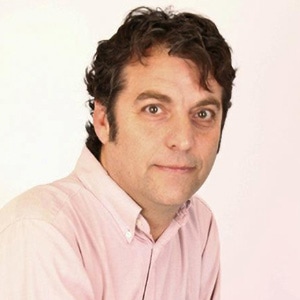 Yoni Gordis is a Partner at ChangeCraft, a consulting firm whose work drives organizations and teams towards heightened impact and creativity.
Read more
A renowned designer and facilitator of retreats and conferences, Yoni has nearly 25 years of experience as an organizational consultant, strategist and coach. Yoni has offered strategic services to a wide range of organizations across five continents. His strategic services focus on the role of change management within the organizational process—alignment and support of organizational stakeholders, acquisition of skills, and strong interplay between strategy and organizational culture. An innovator in the design and facilitation of "crafted gatherings"—conferences, retreats and trainings—Yoni has designed and re-shaped conferences across the nonprofit world, including the Conversation, the ROI Summit, the Hollyhock YSPE Conference, the Association of Small Foundation's Skilled Juggler Retreat, and the Hillel Summer Institute. Working with nonprofit and for-profit clients, he has been engaged to dramatically shift organizational processes and management approaches. As a leading trainer of facilitators, he has worked with in-house facilitators as well as a generation of independent consultants. Full bio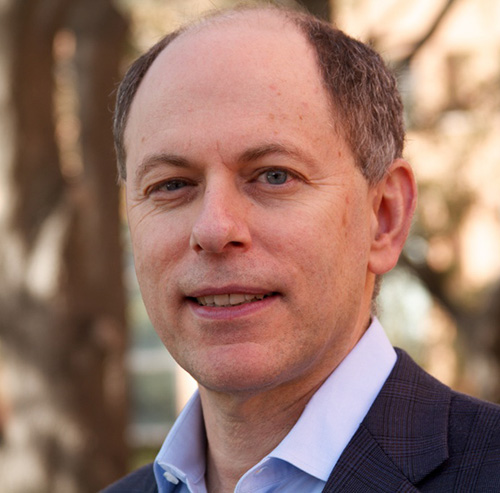 Mark Guttman is a past board member of New Israel Fund of Canada and was the chair of the Fundraising Committee.
Read more
He lives in Toronto and works as a movement disorders neurologist, providing specialized neurological services to patients with movement disorders. He is also involved with clinical research at the Centre for Movement Disorders and at the University of Toronto. In addition to a busy professional life, Mark is a voluntary board member of Huntington's Society of Canada, the Ontario Telemedicine Network and is on the Capital Campaign Committee of the First Narayaver Congregation in Toronto.
Norm Hanson graduated from the University of Alberta's Faculty of Engineering (Department of Mining and Metallurgy) in 1980 and has worked ever since in companies that operate within the energy sector in western Canada and internationally.
Read more
For the first 10 years of his professional life, he was a consulting engineer at Hanson Materials Engineering Ltd., a family, and employee-owned company. In this capacity, significant technical and business experience was obtained while working on behalf of the major energy and exploration companies in the areas of failure analysis, nondestructive testing, and quality assurance during the purchase of critical components.
In 1991, Norm Hanson formed Thermex Metal Treating Ltd., the result of the amalgamation of a local steel heat treating business together with a similar business that he acquired in the Vancouver area. The Edmonton branch was moved to a larger facility in 1992, and since then has seen its revenues grow by more than 650%. Around the same time, an agreement was reached with the founder of Metal Supermarkets in Ontario, to open a branch in Edmonton under a simple "franchise" agreement. That location has grown to be consistently amongst the top 5 revenue earners in the network, which now includes more than 70 locations across North America.
Norm Hanson has traveled fairly widely across Canada, the US, Japan, Europe, and Israel, both for business, and to satisfy his curiosity about other places and people.  As part of his travel as a consulting engineer, he had the opportunity to visit and work in some of the best steelmaking, pipe manufacturing, foundries, fab shops, and offshore mooring chain fabrication facilities.
A lifelong Albertan and Edmontonian, Norm Hanson remains committed to the economic growth and success of the province and its citizens, convinced of the significant opportunities that exist, and the willingness and capacity of Albertans to seize those opportunities and transform them into winning enterprises that generate great working lives and prosperity for those who put in the work.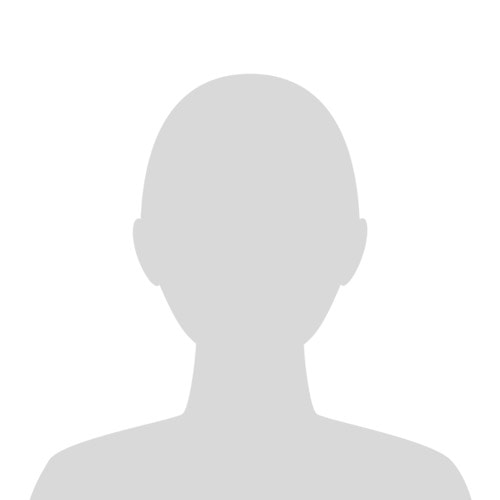 Prof. Gershon Hundert was born in Toronto and educated at the Jewish Theological Seminary, Ohio State University and Columbia University where he took his Ph.D. in 1978.
Read more
He has taught at McGill University in the Departments of History and Jewish Studies since 1975. He has served as Department Chair of Jewish Studies twice, and has also held visiting professorships at Harvard, Yale, and Hebrew University. He was the editor-in-chief of the YIVO Encyclopedia of Jews in Eastern Europe. At present he is Professor of History, and holds the Segal Chair in Jewish Studies. Professor Hundert is a Fellow of the Royal Society of Canada and the American Academy for Jewish Research.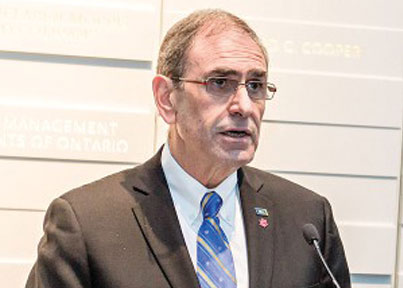 Adam Kahan provides consulting services on branding, marketing and communications, fundraising, and strategic planning; philanthropic counsel for individuals, families, foundations, and corporations; and board and staff development.
Read more
He has extensive expertise in entrepreneurship and innovation strategies, coaching, and development. He has crafted strategic and fundraising plans for The Canadian Club, Toronto; Hillel Ontario; Canadian Friends of Tel Aviv University; Beth Tzedec Congregation, and more. He has led organizations in five different countries including, Chief Operating Officer of the United Jewish Appeal of Greater New York, CEO of The American Friends of Hebrew University, Director General of the Israel United Appeal of South Africa and Vice President, Advancement of Ryerson University.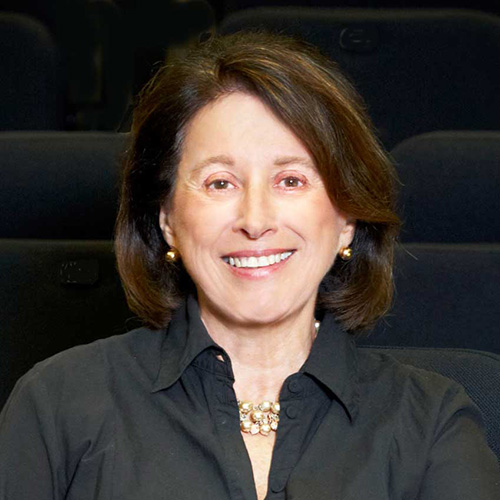 Merle Kriss is a seasoned financial services executive with more than twenty years' experience in domestic and international banking with a major Canadian bank.
Read more
After a career that was principally focused on corporate and investment banking, she moved into personal finance, where she initiated a comprehensive Private Client Services offering. She subsequently formed Kriss & Associates Limited, a consulting practice in finance and wealth management. Mrs. Kriss earned a B.A. and an MBA from the University of Toronto and holds the ICD.D designation. She is an experienced director and currently serves on a number of boards and foundations.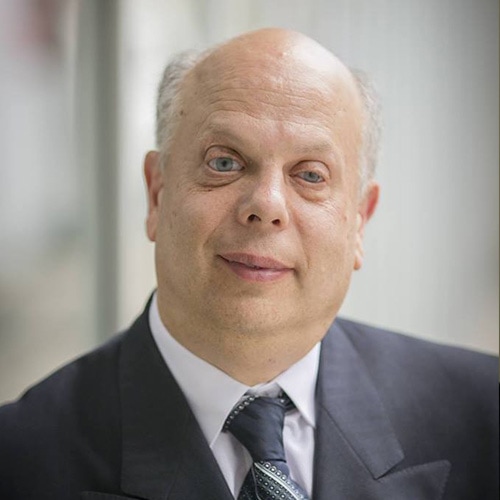 David Lepofsky holds an LLB from the Osgoode Hall Law School (1979) and an LL.M from the Harvard Law School.
Read more
He has been a member of the Ontario Bar since 1981, and an adjunct faculty member at the University of Toronto Faculty of Law since 1991. From 1982 to 1988, David Lepofsky was counsel with the Crown Law Office (Civil) of the Ontario Ministry of the Attorney General. From 1988 to 1993, he was counsel with the Ministry's Constitutional Law & Policy Division where his practice focused primarily on litigating a diverse range of constitutional issues at all levels of the Canadian court system, and advising the Ontario government on constitutional matters. He has lectured widely on various aspects of constitutional and administrative law, human rights, disability rights and other topics across Canada, as well as in the U.S., Israel, Ireland, Denmark and Belgium. Full bio | Bio at Queen's University Accessibility Hub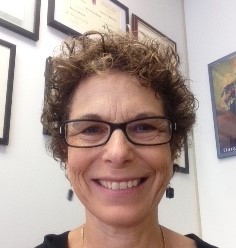 Prof. Dr. Anne Matlow is a University of Toronto medical school graduate, with specialty qualifications in Internal Medicine, Infectious Diseases and Medical Microbiology.
Read more
Her longstanding interest in quality of care was shaped by many years in leadership positions, including as Medical Director of Infection Prevention and Control, and Medical Director of Patient Safety at SickKids, Associate Director of the University of Toronto's Centre for Patient Safety and Vice-President of Education at Womens College Hospital. She is currently the Faculty Lead for Strategic Initiatives in Post MD Education at the University of Toronto, focusing on leadership, quality and professionalism. Over the past few years she has expanded her interest in leadership education for physicians at the international level by co-chairing the planning committee for the Toronto International Summit on Leadership Education for Physicians, and as a founding member of Sanokondu, a network dedicated to fostering leadership education for healthcare professionals.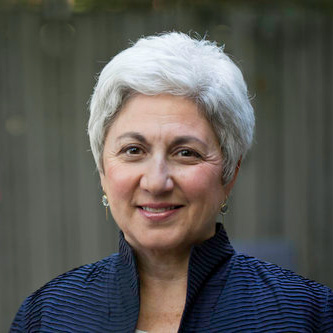 Karen Minden, C.M., PhD, is a senior advisor and consultant in the field of social entrepreneurship and philanthropy with special expertise in youth mental health; and China – Asia Pacific relations.
Read more
She was Founding CEO of Pine River Institute and Pine River Foundation. The Institute, which offers an innovative, successful and nationally recognized treatment program to adolescents struggling with mental health and addiction, opened in 2006. Minden retired from this venture in January 2014, after 15 years of research, planning, fundraising, and creating a new approach to helping troubled teens and their families. Karen has a broad foundation in research, public policy, philanthropy and international relations. She has held senior executive positions in national foundations including the Walter & Duncan Gordon Foundation (CEO), and the Asia Pacific Foundation of Canada (VP Research). She has international leadership experience in Asia Pacific economic, scientific and academic policy and cooperation. Formerly professor of management and political science, Karen has a PhD from York University, and an MA from the University of California at Berkeley. Her publications include books and articles on health care development in China, management of technology in the Pacific Rim, Pacific Rim science and technology networks, and adolescent mental health and addiction. Dr. Minden was appointed to the Order of Canada in 2010, for her contributions to addiction treatment programs for adolescents in Ontario, and for building closer economic partnerships between Canada and the Asia Pacific region. She received the Queen Elizabeth II Diamond Jubilee Medal in 2012. She currently serves as an advisor on several mental health initiatives, including First Nations youth addiction treatment; and professional development for mental health workers. Full bio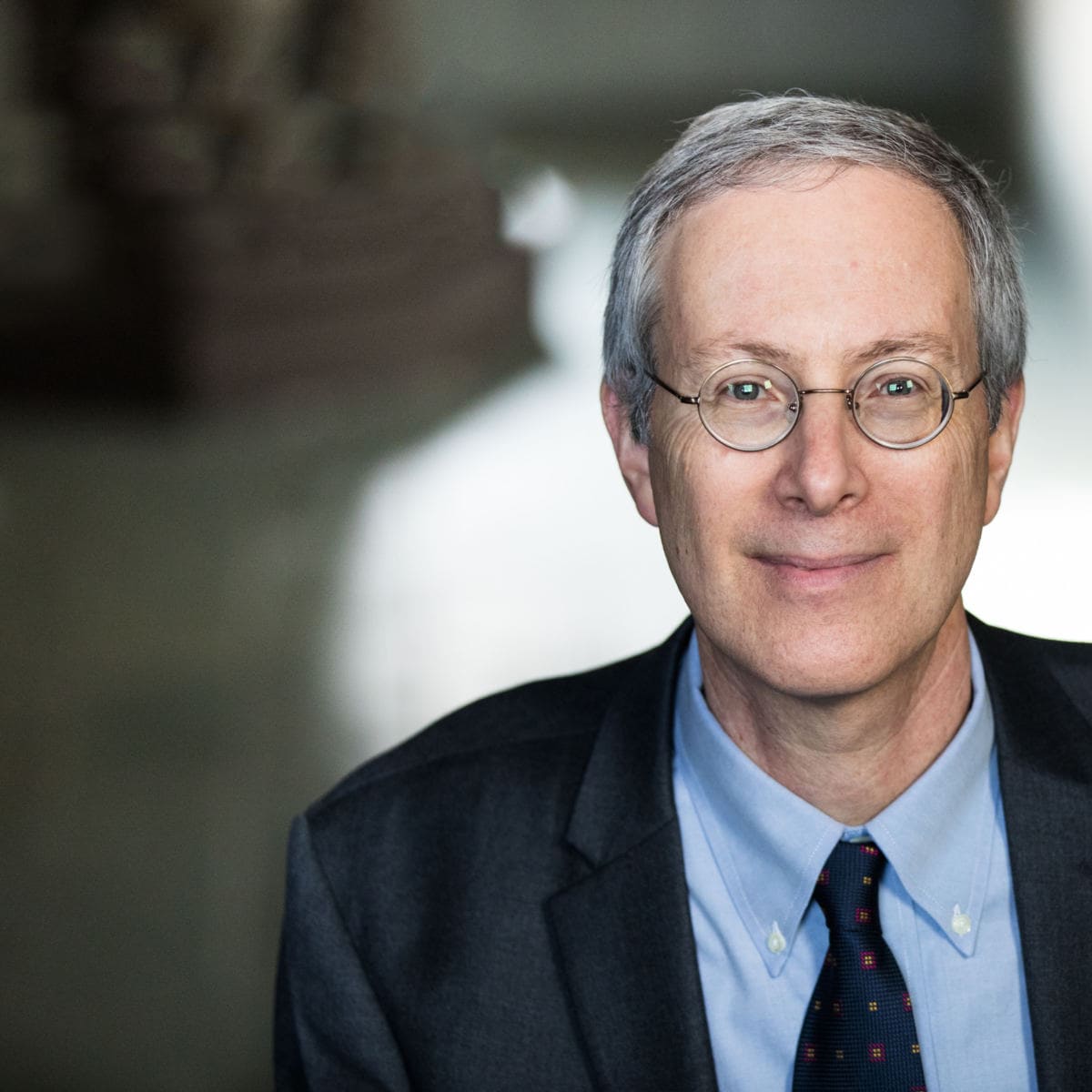 Prof. Derek Penslar is William Lee Frost Professor of Modern Jewish History at Harvard.
Read more
He approaches modern Jewish history from a transnational and global perspective. His work encompasses the history of the Jews in modern West and Central Europe, North America, and Palestine/Israel. He is particularly interested in the relationship between modern Israel and diaspora Jewish societies, global nationalist movements, European colonialism, and post-colonial states. Penslar has taught at Indiana University, Bloomington, the University of Toronto, and Oxford University, where he served as the inaugural Stanley Lewis Professor of Modern Israel Studies from 2012 until 2016. He co-edits (with Anita Shapira) The Journal of Israeli History and serves on the editorial boards of The Journal of Jewish Studies, Jewish Social Studies, and Israel Studies. He is a Fellow of the Royal Society of Canada and of the American Academy for Jewish Research.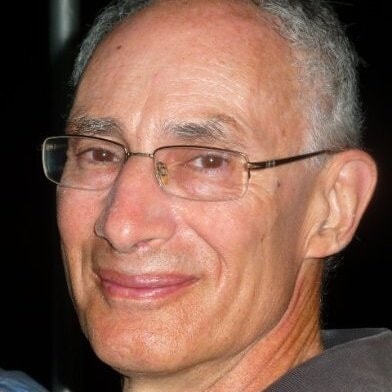 Harry Schachter is a former news and current affairs producer with CBC Radio and Television, where he worked on well-known national programs such as The National, Morningside and As It Happens.
Read more
Earlier in his working life, he served on the staff of the Canadian Jewish Congress. Active in the Jewish community, he is past president of the First Narayever Congregation.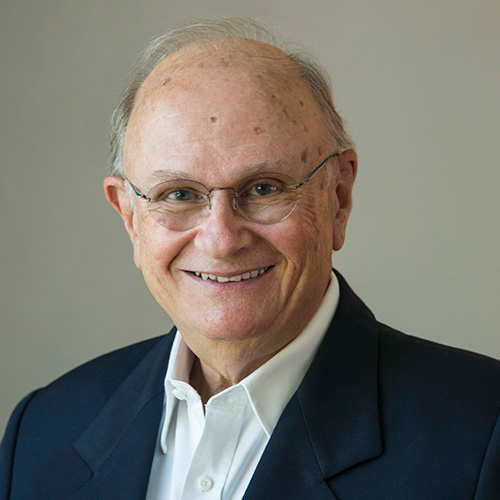 Merrill Shulman was the managing partner of VIP Communications Ltd. of Winnipeg, Manitoba, Canada from 1974 until 1989, when he formed Shulman Communications Inc., providing telephone order processing services and Telecom industry consulting services to a wide range of clients in Canada and the United States.
Read more
In 1992, Merrill became President of Integrated Messaging Inc., Canada's leading direct response call centre service bureau, serving clients throughout Canada and the United States. Mr. Shulman has served as President of the RadioComm Association of Canada (RAC), Vice President of the Radio Advisory Board of Canada (RABC) and as a member of the Board of Directors of the Communications Research Centre (CRC) in Ottawa. He has also served as Chairman of the Canadian Wireless Telecommunications Association from 1993-1995, was a member of the Economic Innovation Council of Manitoba and of the Manitoba Information Highway Advisory Council. Mr. Shulman, who retired from Integrated Messaging in 2007, has represented the Radio Common Carrier industry before the Standing Parliamentary Committee on Communications and has appeared on numerous occasions before the Public Utilities Board of Manitoba and the CRTC on various Telecom issues. Mr. Shulman has served as President of Rosh Pina Synagogue and on the board of its successor, Congregation Etz Chayim, as well as a board member of the Chesed Shel Emes, Winnipeg's community funeral home.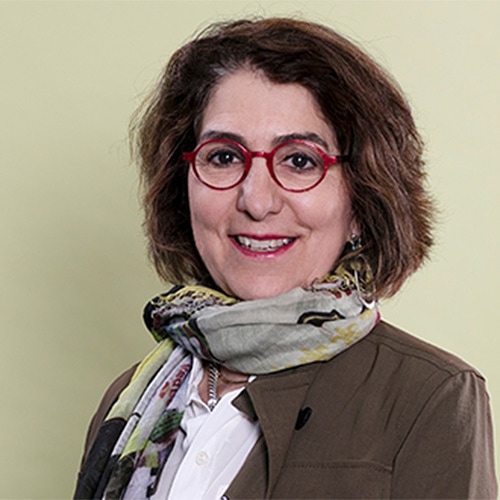 Abigail Slater has over 20 years of experience in concept development and creative strategic thinking, developing, executing, and managing of start-up foodservice operations.
Read more
Currently, she is General Partner at Marigold Capital Fund, a private impact investment fund focused on gender lens investing. In addition to mentoring and advising entrepreneurs she is former chair of SheEO Canada Fund's Radical Generosity initiative. Abigail works with entrepreneurs both individually and collectively through the SheEO Activator network and is working to change the way capital is allocated and distributed. Her current work in the charitable sector focuses on governance for organizations promoting social justice, gender equity, diversity and inclusion, whether through entrepreneurship and innovation as board member of Venture for Canada (Treasurer), food justice and food security at Foodshare where she served for 7 years, or more recently as a returning Governor of Centennial College, where she has participated on the Learning and Engagement Committee, as well as currently serving as Chair of the Policy and Procedures Committee. She served as the Treasurer of New Israel Fund of Canada while serving on the board for 5 years. Abigail is the very proud recipient of the Queen's Diamond Jubilee Medal in 2014 for the work she and her sister have done in the charitable sector. She graduated from Smith College with a BA in Economics and Schulich School of Business with an MBA.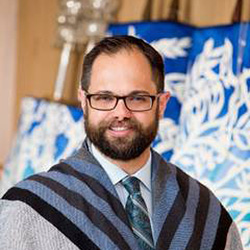 Rabbi Micah Streiffer has been the rabbi of Kol Ami, a Reform Jewish community, since 2011.
Read more
He grew up in south Louisiana, and was ordained a rabbi in 2007 at the Cincinnati campus of the Hebrew Union College-Jewish Institute of Religion. He served previously as Associate Rabbi of Temple Beth El in Charlotte, North Carolina, and has spent extensive time as an educator, musician, and rabbinical faculty member at a number of Jewish summer camps. He is active in the Reform Movement, having participated in a number of committees and boards at the local, national, and international levels. He is a corresponding member of the CCAR Responsa Committee, which deliberates on matters of Jewish law for the Reform Movement.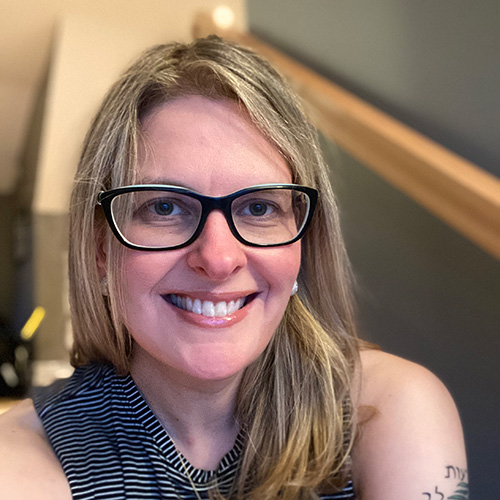 Mira Sucharov is Professor of Political Science at Carleton University where she specializes in Israeli-Palestinian relations, op-ed writing and social media engagement.
Read more
She is the author or co-editor of five books, most recently Borders and Belonging: A Memoir (Palgrave Macmillan, 2020), Public Influence: A Guide to Op-Ed Writing and Social Media Engagement (University of Toronto Press, 2019), and Social Justice and Israel/Palestine: Foundational & Contemporary Debates (University of Toronto Press, 2019), co-edited with Aaron Hahn Tapper. She is the founding co-chair of the Jewish Politics Division at the Association for Jewish Studies, and is co-editor of AJS Perspectives. Dr. Sucharov is a five-time teaching award winner, and holds the University Chair in Teaching Innovation.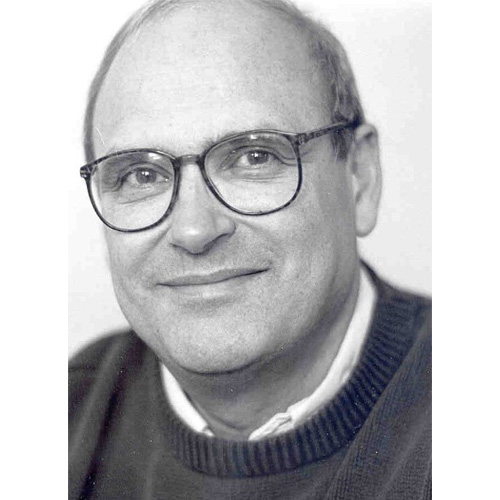 Hesh Troper is a Professor at the University of Toronto. He is perhaps best known as co-author of None Is Too Many.
Read more
His most recent book is More than Just Games: Canada and the Nazi Olympics, written in partnership with Richard Menkis of the University of British Columbia. Hesh's work has received numerous honors and awards including the John Simon Guggenheim Memorial Fellowship, the American Jewish Book Award, the Canadian Historical Association prize for best book in Canadian history, the J.I. Segal Book Award and he is three-time winner of the Canadian Jewish Book Award. Full bio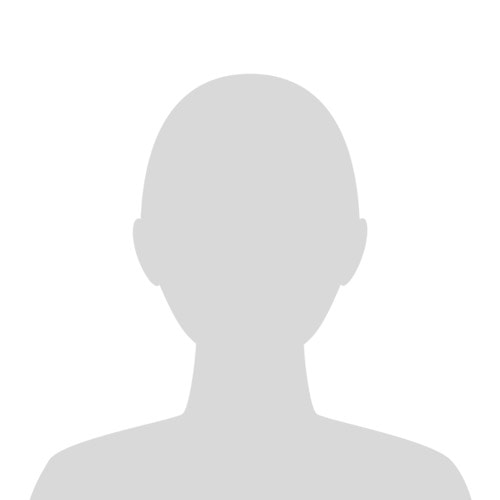 Sharon Weintraub* began her involvement with New Israel Fund of Canada since its beginning in 1986 and has helped to foster the growth of it ever since.
Read more
She has a strong connection to Israel, having lots of family there and lived there as a child. Her background is in education. Sharon serves as a member of NIFC's Advisory Board and NIF's International Council, as well as serving on the boards of Jewish Immigrant Aid Services and Facing History & Ourselves.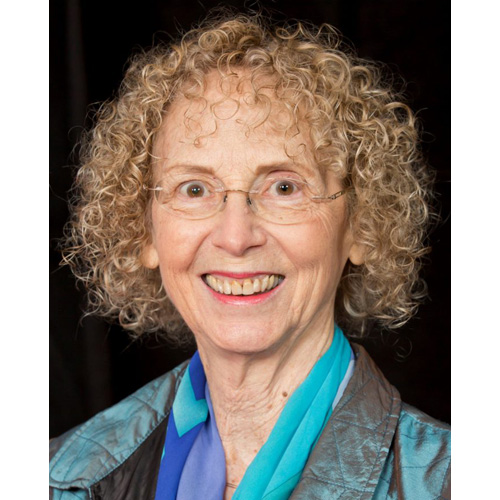 Joyce Zemans, C.M., is an internationally recognized scholar in the fields of Canadian art history, cultural policy, and arts administration.
Read more
Former director of the Canada Council for the Arts, she is Senior Scholar and University Professor Emerita at York University where she served as Chair of the Dept of Visual Arts, Dean of the Faculty of Fine Arts and Director of the MBA Program in Arts and Media Administration at York's Schulich School of Business. Her research focuses on cultural policy, curatorial practice, and 20th-century Canadian art with a particular interest in the development of abstraction in Canada and the work of Canadian women artists. She currently serves as a member of the advisory committees of the Toronto Arts Council and Foundation, the Theatre Museum of Canada, and a member of the acquisitions committee of the Art Museum at the University of Toronto, among others.
Get updates in your inbox
Sign up for our email newsletter and receive the latest news, invitations to events, and progress updates.