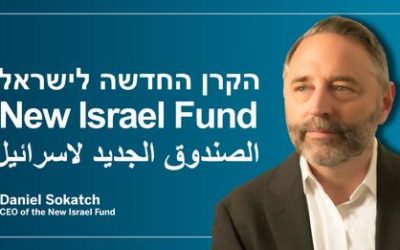 By Daniel Sokatch, International CEO of the New Israel Fund This week, Israel was in headlines all around the world. The protest movement that stopped its judicial coup in its tracks has held the world's attention — and rightly so. This is a moment to congratulate the...
Get updates in your inbox
Sign up for our email newsletter and receive the latest news, invitations to events, and progress updates.