New Initiatives for Democracy
Strengthening New Ideas and Leadership
NIFC works to restore Israel's wounded democracy and foster a renewal of pro-democracy ideas, leadership, and institutions.
Over the past decade, attacks have increased by religious and public leaders against the media, the judiciary, human rights organizations, minorities, and even the very notion of equality. Our focuses in this area are diverse, but represent the most cutting-edge initiatives to cultivate new civil society leadership, develop new ideas, build new coalitions, and promote new models of change.
Examples of recently-funded projects include the Alliance for Israel's Future's leadership program for young progressives and Zazim's online campaigns for fair and equal government responses to COVID-19.
The Heschel Center for Sustainability
Sustainability Partnerships Program
The Heschel Center for Sustainability promotes sustainable values, planning, and living. Our 2022 project, in collaboration with A Place for Change and the Arava Institute, will support a program for organizations that work in different fields to collaborate and strengthen their understanding of sustainability from an intersectional perspective.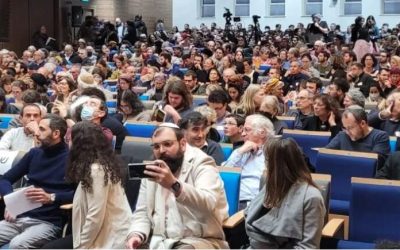 The New Israel Fund in Israel supported the first-ever conference for Israel's religious left on Monday, January 23rd in Jerusalem, with over a thousand registrants and over 600 participants in the event, a...
Get updates in your inbox
Sign up for our email newsletter and receive the latest news, invitations to events, and progress updates.