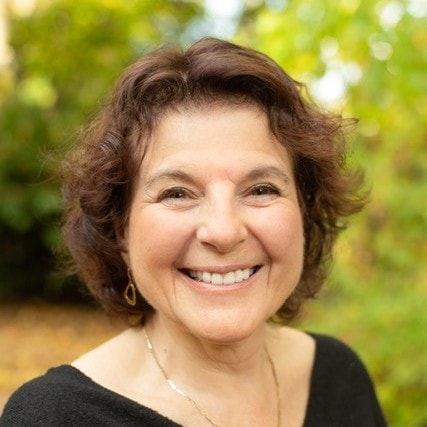 Linda Hershkovitz
President
Linda Hershkovitz is a native of Toronto and president of the New Israel Fund of Canada…
Read more
She has a BA from the University of Toronto, an MA from the University of California at Berkeley, and a PhD from the University of British Columbia in economic geography and development studies with a focus on China. She is a former faculty member of the Department of Geography and Program in Planning, University of Toronto, has lived and worked extensively in Asia, and served as Cultural Counsellor at the Canadian Embassy in Beijing. For the past two decades she has worked as an independent consultant in international development, specializing in gender equality and women's rights. She has provided socioeconomic research, gender analysis, monitoring and evaluation, training and capacity development to the Canadian government, the UK government, the EU, UN agencies, international NGOs and the private sector. Through her work, she has become passionate about the role of civil society in holding governments accountable in defence of democracy, human rights and social justice.
Lorne Cappe
Vice President
Lorne is a professional Architect, Urban Designer and City Planner with over 35 years of experience working in both the public and private sectors…
Read more
Lorne worked for many years for the City of Toronto in City Planning, Urban Design and as a Project Manager on many large City building projects. He currently teaches at the Daniels Faculty of Architecture, Landscape and Design at the University of Toronto. Lorne is a past Chair of the Toronto Society of Architects and on the Ontario Association of Architects Governing Council. For the past four years, Lorne has been on the Board of the First Narayever Congregation and was previously on the Founding Board of the Paul Penna Downtown Jewish Day School as well as on the Board of Kehilla Residential Program. Lorne has been on the Board of the New Israel Fund of Canada since becoming incredibly moved and committed during the NIFC study tour in 2017.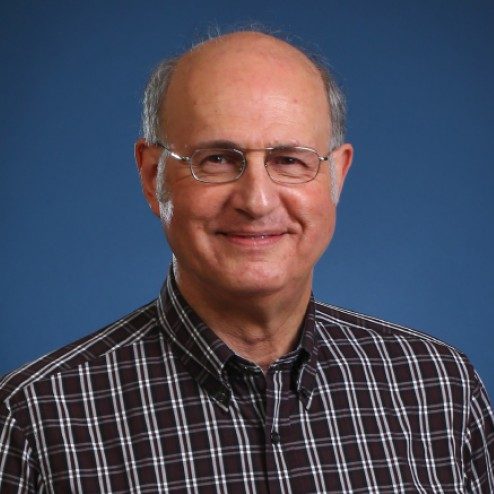 Joseph Steiner
Treasurer
Joey's career in volunteer Jewish community service has largely revolved around Jewish education…
Read more
 He is a member of the Board of Bialik Hebrew Day School (and served as its president for four years in the early 1990s). He has been a member of the Board of Paul Penna Downtown Jewish Day School. Joey is currently a member of the Board of Directors of Prizmah: Center for Jewish Day Schools and served on the task force which negotiated the merger of five North American day school networks/service organizations which created Prizmah. Previously, he was on the board of Hillel of Greater Toronto (subsequently merged into Hillel Ontario), which, at the time, served three universities and several colleges in the Toronto area.
Joey is an associate member of the Board of Governors of the Jewish Agency for Israel, where he served as chair of the budget and finance subcommittee for education. He currently serves on the Jewish Agency's Israel Engagement Committee, the Subcommittee on Programs of the Budget and Finance Committee, and the Budget and Finance Committee itself. Joey serves on the Board of the Canadian Friends of the Shalom Hartman Institute and on the consolidated board of that Institute, which is based in Jerusalem and New York. He has been chair of the former Board of Jewish Education in Toronto and chair of the Board of UJA Federation of Greater Toronto.
Joey is married to Elaine Steiner who was, for many years, a teacher at United Synagogue Day School (now Robbins Hebrew Academy), the Solomon Schechter school in Toronto.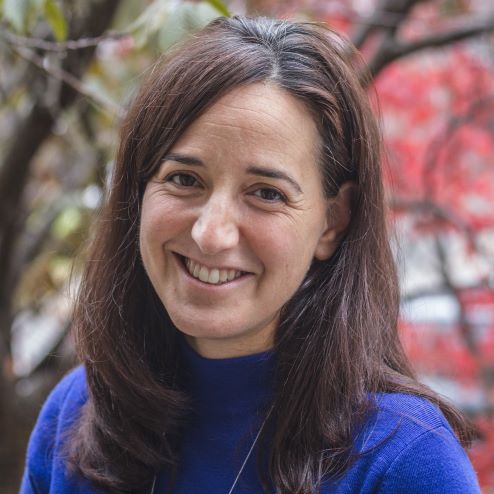 Amy Block
Past President
Amy Block is the Past President of the New Israel Fund of Canada, a practising lawyer, and Senior Legal Counsel for a Regulated Health Professional Body…
Read more
Her history with NIFC dates back to 1999 when as a law school graduate, and recipient of the Dorot Fellowship in Israel, she conducted legal research for the Association of Civil Rights in Israel, the country's oldest and largest civil and human rights group and a flagship grantee of the New Israel Fund. She is the mother of two active boys.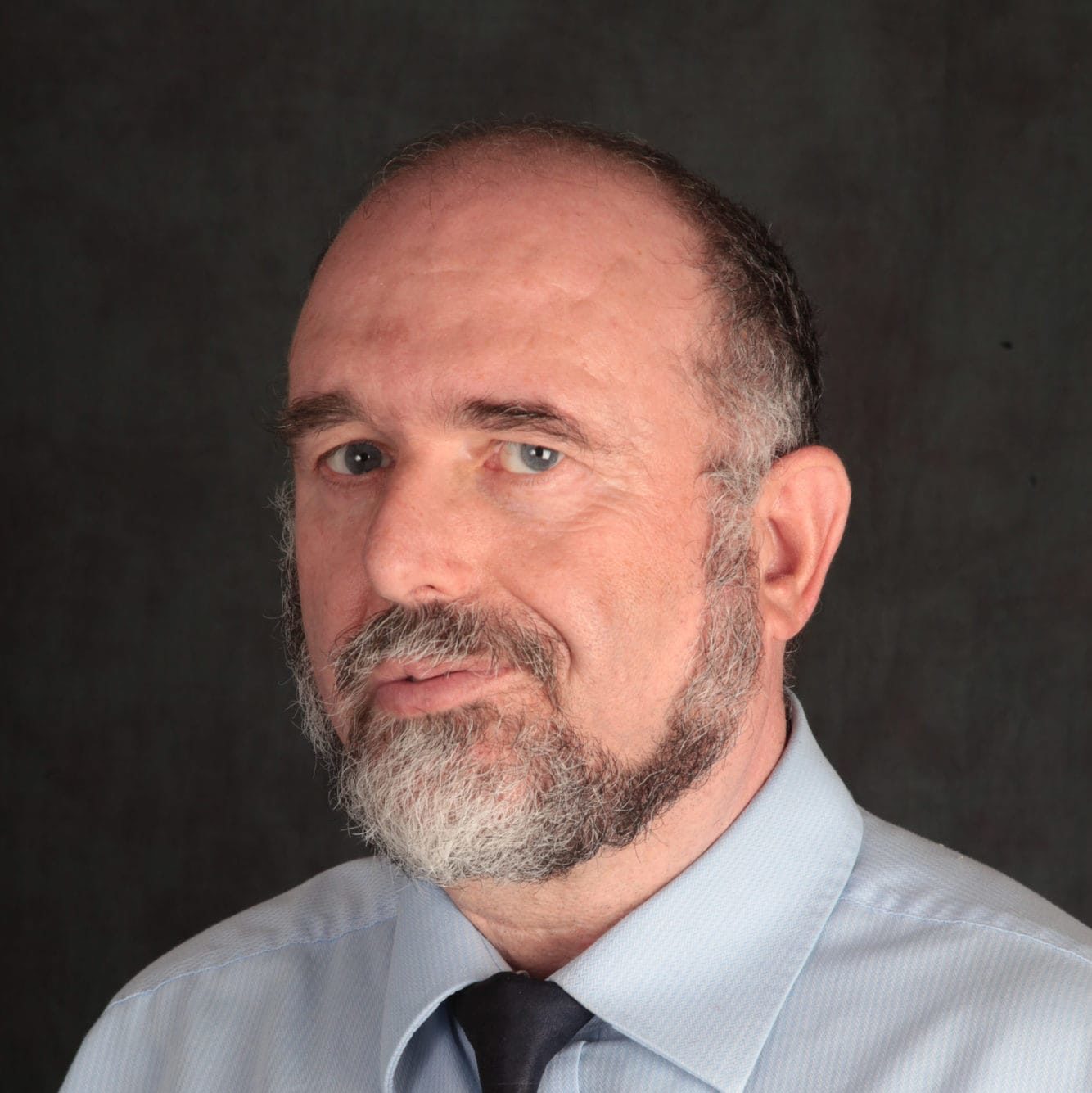 Stav Adivi
Stav Adivi is a licensed real estate agent and branch manager in Richmond Hill, as well as a manager of commercial properties in four provinces…
Read more
He is an Israeli native, a Major (Res.) in the Israeli military, and has been decorated for his service. He holds a Bachelor's degree from Tel Aviv University in education and political science, a Masters Degree in Peace and Development Research from the Goteborgs University, Sweden, and diploma in business administration. In August 2002, he gave up his position as the head of a business and industry school to relocate with his family to North America while his wife works in computer science for an Israeli firm.
Stav is also one of the highest-ranking officers among the 630+ reserve combat officers and soldiers to have signed the Courage to Refuse letter. Stav has served as a board member and leader in various Israeli NGOs. Stav is an active member of the Israeli community in Toronto, organizing Hebrew culture, literature and sing-a-long events. Stav is presently a board member of the New Israel Fund of Canada.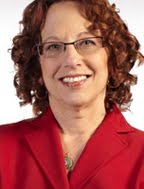 Esther Enkin
Esther Enkin was appointed Ombudsman for CBC's English Services in November 2012. She retired from the position in 2019.
Read more
 Ms. Enkin has over 25 years of journalism experience with CBC News, and is widely recognized in Canada and abroad for her knowledge and leadership in the field of journalistic ethics, theory and practice. Until her nomination as CBC Ombudsman, she was Executive Editor of CBC News, where she was responsible for the quality of CBC journalism, overseeing the development of policy and ensuring CBC's journalistic standards were met nationally and regionally, on all platforms. In 2010, she, along with a colleague from Radio Canada, was in charge of the rewriting and redevelopment of CBC's Journalistic Standards and Practices. She provided close to 2,000 employees with training on the new Standards and Practices. Before that, Ms. Enkin was Deputy Editor in Chief for CBC News. In that capacity, she ensured compliance with CBC's Journalistic Standards and Practices throughout CBC and managed the integration of radio, television and on-line news. She had begun working on the integration of newsrooms and newsgathering processes in her previous position as Director of Content Development. Prior to that, Ms. Enkin occupied several key positions at CBC News, including Head of Information Programming and Chief Journalist, Deputy Managing Editor, Senior Assignment Editor, Senior Editor for the World at Six and Field Producer for The Journal, where her documentaries won several international journalism awards.
Ms. Enkin earned a Bachelor of Journalism Honors degree from Carleton University. She is Vice-
President of the Canadian Journalism Forum on Violence and Trauma, and serves on the Ethics
Committee of the Canadian Association of Journalists.
Mark Finkelstein
Originally from Zimbabwe, Mark is a CPA, CA (South Africa and Canada). He has degrees in Accounting and Commerce from the University of Witwatersrand in Johannesburg and has worked in various industries, globally.
Read more
He is currently CFO at a family office in Toronto.
Amongst his community involvement; he is actively involved in Habonim Dror South Africa and Kaleidoscope, and was on the board of Bialik Hebrew Day School and Chair of the Canadian Adult March of the Living.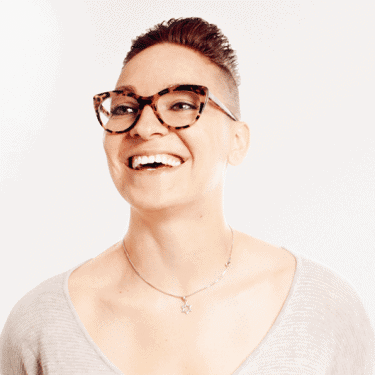 Maytal Kowalski
Maytal Kowalski is a Canadian-Israeli digital marketing and fundraising strategist, with over 10 years experience working with non-profits and charities within Canada and the US.
Read more
She began her career as the Production Coordinator for the Al Green Theatre in the Miles Nadal JCC in Toronto, has worked for The Second City, Toronto Symphony Orchestra, Stephen Thomas Ltd, and is now the Manager of Marketing Strategy at Vancouver Foundation. Maytal is also the co-founder of Press Pause Collective, a fundraising and marketing consulting collective, focusing on inclusive and equitable practices within the field. Clients include Cycle Toronto, Heart to Heart, and JQT Vancouver.
In addition to her expertise in marketing and fundraising, Maytal is a classically trained dancer, circus performer, dog foster-parent, and pet mom to Sydney the cat and Pezmo the dog.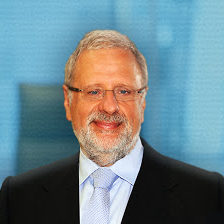 Michael Mitchell
Michael Mitchell is a Vice-Chair of the Ontario Labour Relations Board and an Arbitrator/Mediator in private practice.
Read more
Michael was a senior partner at Sack Goldblatt Mitchell, a leading labour law firm in Toronto and Ottawa for almost forty years, where he also served as the managing partner.
Michael  was the co -author of the Changing Workplace Review, a process and Report published for the Ontario Government in 2017. He is the co-author of the leading textbook on the Ontario Labour Relations Board.
Michael was President of  the Jewish Reconstructionist Federation, and the President of Darchei Noam, the Toronto Reconstructionist Congregation. He is a long time donor and supporter of the New Israel Fund and participated in the NIFC study tour of Israel  in 2018.
Michael is married to Lynne Mitchell, has three daughters, Rachel, Alisa and Sara, and has six grandchildren.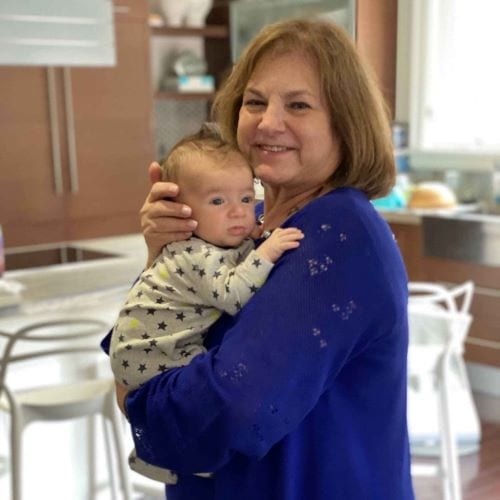 Trudy Shecter
Trudy Shecter is an Honours graduate of the University of Toronto…
Read more
She holds a Masters Degree in Contemporary Jewish Studies from Brandeis University and a Master of Business Administration from Simmons College. She also studied at the Hebrew University of Jerusalem. She has succeeded in various careers including non-profit and business management, fundraising, immigrant resettlement, marketing and administration. She has been an active community volunteer since the age of 13. She served as a member of the Refugee Protection Division of the Immigration and Refugee Board of Canada for more than ten years. Until recently, Ms Shecter was a member of the Ontario Review Board and is currently a member of the Consent and Capacity Board. Importantly, Ms Shecter was the founding Managing Director of the New Israel Fund of Canada from 1986 until 1990. The vision and values of NIF speak to Ms Shecter's soul and passion. She sees her key role as a fundraiser for NIFC.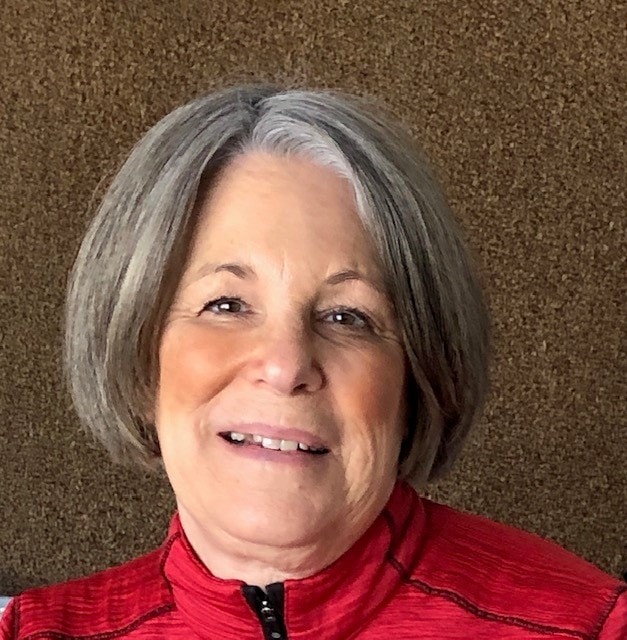 Karen Shiller
Karen is a native of Montreal but has lived most of her adult life in Toronto and Ottawa. She is an active member of the newly established NIFC Ottawa Leadership team and a passionate
supporter of NIFC since participating in an NIF study day in Jerusalem in 2019.
Read more
Karen holds a Bachelor of Commerce Degree with a Major in Industrial Relations from McGill University, a Bachelor of Laws from the University of Toronto and a TESL graduate diploma from Algonquin College (Ottawa). In 2017, Karen retired from ten years of settlement work and teaching English as a second language to newcomers to Canada. In the past, she has also worked as a Project Officer for the Institute on Governance conducting governance studies for the Federation of Law Societies of Canada (FLSC), the Volunteer Bureau of Ottawa-Carleton (now Volunteer Ottawa) and Amethyst Women's Addiction Centre. Called to the Bar of Ontario in 1983,
Karen was an Associate Lawyer practicing in the commercial field at Tory, Tory, Deslauriers & Binnington (Toronto) until 1988 and at Soloway, Wright (Ottawa) until 1994.
Since 1988, Karen has been an active volunteer in the Ottawa community sharing her experience in law, governance and business management. She has been a board member and held executive positions for non-profit community groups including Temple Israel (Ottawa), Star of David Hebrew School, the Ottawa Public Library Board, LearnIT2Teach, and the ODSCB Task Force on Learning for Living Mental Health program.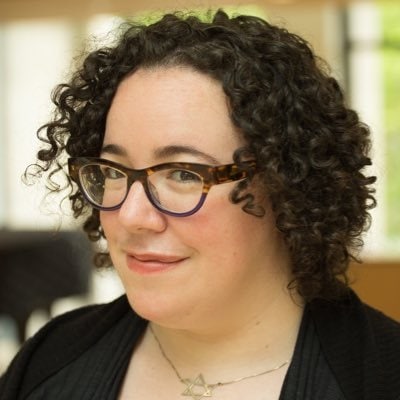 Tema Smith
Tema Smith is a diversity advocate, writer and Jewish community builder.
Read more
 She is currently the Director of Jewish Outreach and Partnerships at the Anti-Defamation League. She was previously Director of Professional Development at 18Doors (formerly InterfaithFamily) an organization that empowers people in interfaith relationships to engage in Jewish life and make Jewish choices and encourages Jewish communities to welcome them. This comes after seven years as a synagogue professional, most recently as the Director of Community Engagement at Holy Blossom Temple.
Tema is also a contributing columnist at The Forward whose writing has been published in MyJewishLearning, the Globe and Mail, and the Canadian Jewish News. Tema is dedicated to building a meaningful and inclusive Jewish community through research, training, writing, and relational engagement work. Her leadership and commitment to the future vibrancy and vitality of the Jewish community have been honoured with a 2022 JPro Young Professionals Award.
Over the past ten years, Tema has worked to advance the conversation on racially diverse Judaism and antiracism in the Jewish community, working with organizations like Be'chol Lashon, the Reconstructionist Rabbinical College, the Miles Nadal JCC, and CJPAC and conducting trainings and presentations for numerous synagogues and Jewish organizations, including the Boston JCRC, the Jewish Federation of Greater Charlotte, the Jewish Democratic Council of America, Hillel International, Limmud North America, the JCRC of Greater Washington, the Buffalo JCRC, Hadassah, the AJC, Drexel University, the Women of Reform Judaism, Virginia Commonwealth
University, Harvard and the ADL.
Tema is also a member of the Nexus Task Force examining the issues at the nexus of Israel and Antisemitism in America hosted at the Knight Program in Media and Religion at the USC Annenberg School of Communication and Journalism, and an IPFAtid Bronfman Convener at the Israel Policy Forum.
Before beginning her career in Jewish communal service, Tema was a graduate student in Religion and Politics and Early Judaism under the supervision of the former Canada Research Chair in Modern Jewish Thought at McMaster University in Hamilton, Ontario, during which time she spent a year in Jerusalem studying at the Hebrew University and seeing the Israeli-Palestinian Conflict and social issues in Israel firsthand.
Get updates in your inbox
Sign up for our email newsletter and receive the latest news, invitations to events, and progress updates.