In 2021, we were able to respond quickly and effectively to both crises and opportunities, thanks to the New Israel Fund of Canada's generous donors. When the worst violence in years swept Israel and the Occupied Palestinian Territories, the NIF global network, our action arm Shatil, and our partners on the ground worked tirelessly to Bridge the Divide. When a new government was elected, the NIF global network sprang into action to secure resources for Israel's most vulnerable communities. Because of donors like you, this vital work was possible and our ongoing efforts continue to shape the future.
May 2021 was a wake-up call that extremism is alive and well in Israeli society – but so are the reasons for hope.
Against the backdrop of hostilities between Israel and Gaza, the violence we saw on the streets of Israel between Jewish and Palestinian citizens, even in the "mixed cities", was deeply disturbing. It underscored the urgent importance of Jewish-Arab shared society, and of ending the occupation.
NIF supporters around the world responded immediately to that urgency. Donors like you helped to raise a global total of $1.3 million for emergency projects to deescalate tensions and begin healing wounds. Most surprisingly, in the wake of the violence, a new Israeli government emerged that for the first time included an Arab party; this same government went on to devote billions of shekels to closing gaps between Jewish and Palestinian citizens.
As we nervously anticipate Israel's fifth election in four years, we remain deeply thankful to you, our community of supporters, and we remain steadfast in our fight for democracy and equality in Israel.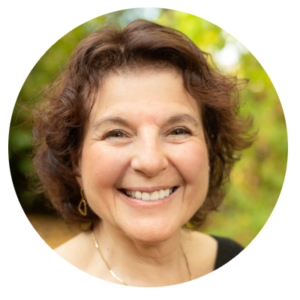 Sincerely,


Linda Hershkovitz
President, New Israel Fund of Canada

27 events, 1,200 people
In 2021, we again broke our own records for people reached by our educational programming. We showcased inspiring activists from Israel, hosted Canada's largest event opposing fighting between Israel and Gaza, and held briefings on everything from the pandemic to the elections.

$1.3 million+ in funding
In 2021, we sent over $1.3 million to organizations in Israel that fight for socio-economic equality, religious freedom, civil and human rights, shared society and anti-racism, Palestinian citizens, and democracy itself.

Shared Society Emergency Fund
When intercommunal violence tore through Israeli cities last May, NIFC ran an emergency campaign that immediately funded Jewish-Arab partnership projects that eased tensions and bridged the divide.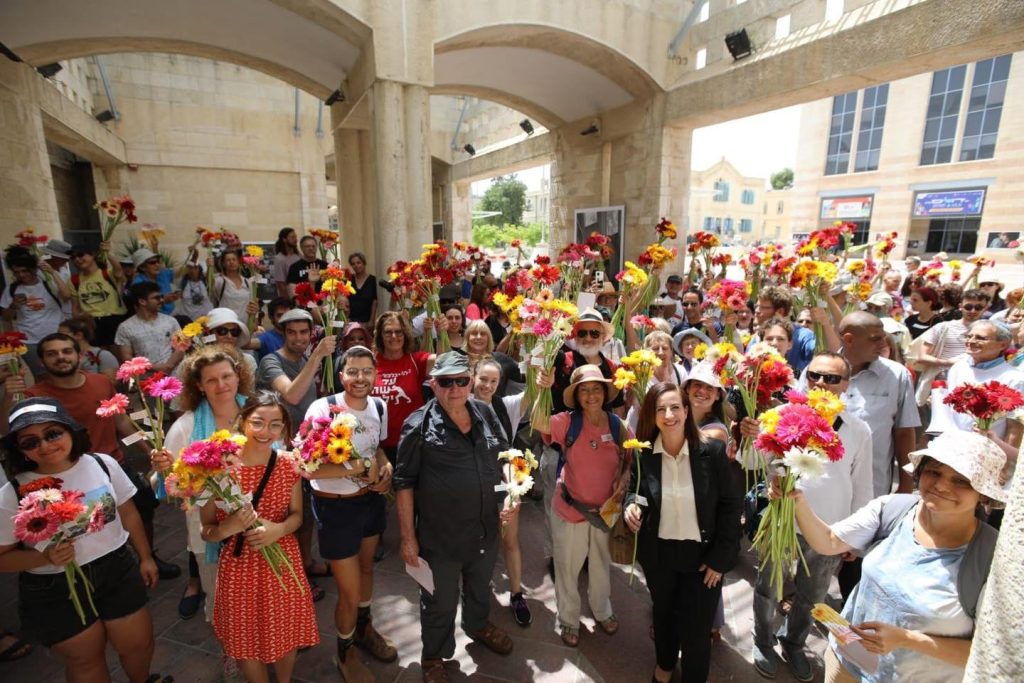 Turbo-Charging Shared Society Work
In the midst of last May's violence and its aftermath, NIFC redoubled our work to advance a genuinely shared society for Jewish and Palestinian citizens of Israel. With the help of our generous donors, we raised $100,000 for our Shared Society Emergency Fund.
Our partners on the ground immediately put that money to use:
Tag Meir organized 45 rallies and marches for Jewish-Arab partnership.
The Follow Up Committee for Arab Education supported 700 educators in the Arab sector, creating a curriculum to help thousands of Arab students deal with the trauma of the violence.
Shatil created the Jewish-Arab Shared Society Roundtable to respond to the crisis – gathering two dozen leading organizations to counter fear-mongering in unison.
At home in Canada, we organized an emergency "Virtual Vigil Against Violence Between Jews and Palestinians", which was attended by over 400 participants, including two Members of Parliament.
Increasing Resources for Palestinian Israelis
For years, Palestinian citizens of Israel have faced chronic underinvestment by the state, resulting in worse health outcomes, lower income, and higher rates of violence. The new Israeli government, which included an Arab party for the first time, approved billions of shekels in new funding to close these gaps. Three of our project partners celebrated key victories after years of work:
Following years of work by the Shatil-led Citizens' Forum for the Promotion of Health in the Galilee and Physicians for Human Rights Israel, the Ministries of Health and Social Equality dedicated NIS 650 million ($240 million) to closing gaps in health-care services between Jewish and Palestinian Israelis.
Thanks in part to the advocacy of the Follow-Up Committee for Arab Education, the most recent state budget allocated an unprecedented NIS 30 billion ($11.2 billion) for socioeconomic development for Palestinian communities in Israel.
Almost 1,200 people enjoyed our events online in 2021.
In 2021, we again reached even more Canadians with our thought-provoking programs. We covered strategies to end the occupation, vaccine access for Palestinians, the Israeli elections, and more.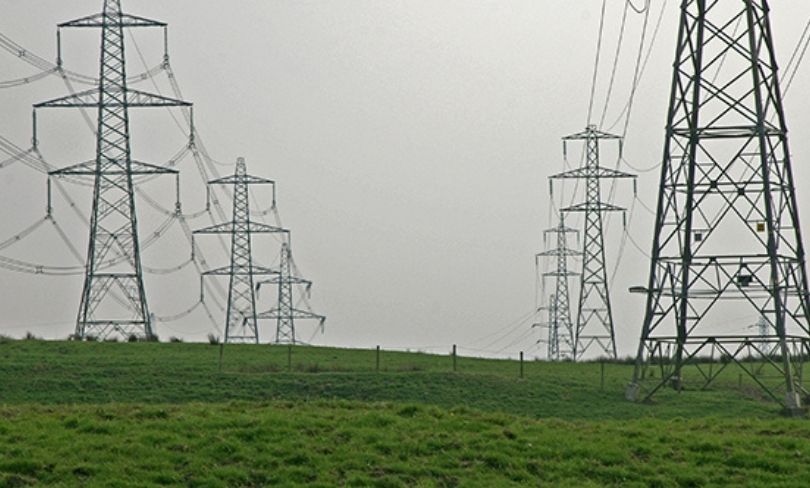 Protecting the Right to Electricity
Our flagship project partner, the Association for Civil Rights in Israel, has been working for years to protect people whose power is cut off abruptly by the Electricity Authority, arguing that electricity is a constitutional right closely related to the right to a dignified existence. In 2021, 3,800 households were reconnected to electricity.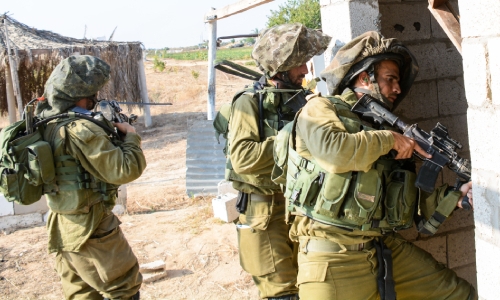 Ending Arbitrary IDF Home Invasions in the West Bank
In June 2021, after years of advocacy led by our project partners Breaking the Silence and Physicians for Human Rights-Israel, the Israeli military announced it would severely restrict nighttime incursions into Palestinian homes in the West Bank for intelligence-gathering purposes, a decades-long practice that inflicted long-term psychological trauma on families.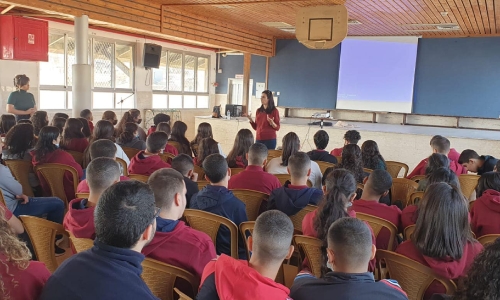 Combatting Domestic Violence
Following outreach by our project partner Women Against Violence, in 2021 15 Arab cities implemented plans against domestic violence. Women Against Violence also began running workshops in Arab schools to raise awareness about gender-based violence.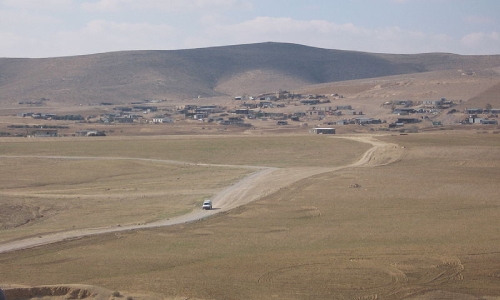 Securing Recognition for Bedouin Villages
Bedouin in the Negev are among the poorest and most marginalized communities in Israeli society. Over 100,000 live in "unrecognized" villages without basic services and at risk of demolition. After decades of work by our project partner Bimkom, in 2021 three villages were officially recognized by the government.
Israeli Donors Stepping Up
During 2021, Israeli donors stepped up to support a more just, equal, and democratic future for all. During the violence of last May, NIF launched Voices of Hope, a call for proposals for joint Jewish-Arab-led projects that yielded more than 800 proposals. Donors from around the world donated $1.3 million to our Bridge the Divide campaign – including an unprecedented 1.8 million shekels from Israelis! This powerful response came during NIF's first-ever Israeli crowdfunding campaign that saw hundreds of Israelis from all walks of life join alongside donors like you.
Our Shared Future
"Beyond my work as a physician in a diverse community, I work for a common, inclusive, generous, respectful, and supportive society for every person and community in the country. I also believe in the vital role of civil society organizations and leaders in realizing this future that is genuinely shared by Israel's Palestinian and Jewish citizens. I contribute to the New Israel Fund to support the organizations working towards a vision for an egalitarian, shared society, where Jews and Arabs empower one another in partnership, and provide an example for the whole region."
—Dr. Jamal Dagash, NIF Donor in Israel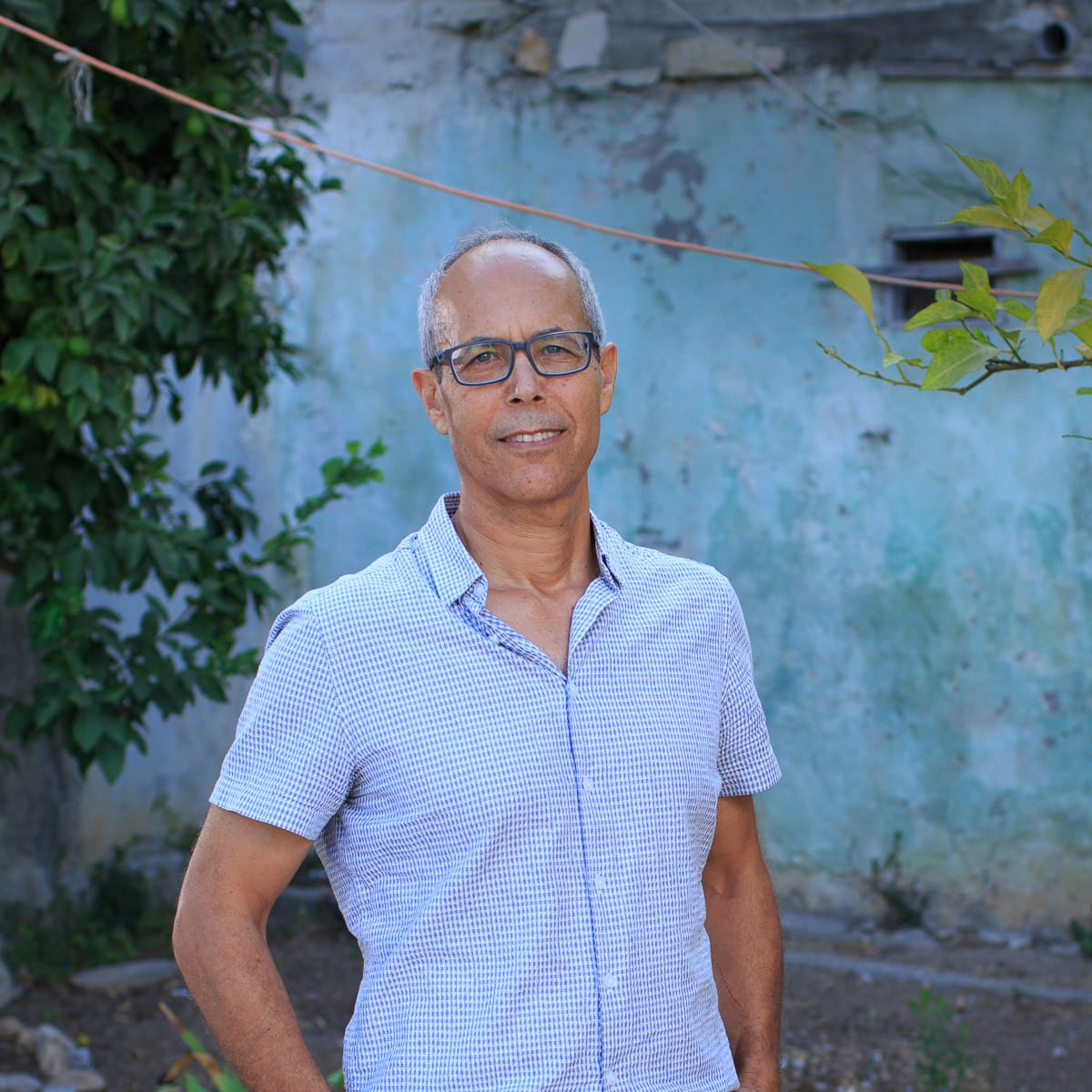 Our Projects in 2021
Your generosity last year is funding $1.3 million this year towards our project partners in Israel — all registered Israeli not-for-profit organizations — fulfilling our mission to promote democracy and equality in Israel. Since our founding in 1986, we have distributed over $12 million to projects in Israel.
Association for Civil Rights in Israel (ACRI)
Securing Social and Economic Rights in Israel
ACRI is the country's largest and oldest civil liberties organization. Our 2021 project assisted vulnerable Israelis by advocating for the basic right of electricity for all; ensuring fair due process in the welfare system and protecting the rights of parents of at-risk children; and working to reduce gaps in the availability and accessibility of health care services between the central and peripheral regions of the country.
Bimkom – Planners for Planning Rights
Advancing Recognition and Proper Planning of Bedouin Villages
Bikmom – Planners for Planning Rights strengthens democracy and human rights in the field of special planning and housing policies in the Negev. Bimkom employs municipal planners, architects, geographers, engineers, and legal advisors to provide professional assistance to unrecognized Bedouin villages. Our 2021 project assisted four villages: Wadi al-Naam, presently facing displacement; al-Zarnouk; Hirbet el Watan; and el-Ghara.
Breaking the Silence
Educating Students and Young Israelis about the Occupation
Breaking the Silence is an organization of former IDF soldiers who use the testimonies of Israeli soldiers who served in the occupied Palestinian territories to educate the Israeli and international public about the occupation. Our 2021 project educated young Israelis on the human rights situation in the occupied Palestinian territories, based on information from testimonies.
B'Tselem
Video Camera Project
B'Tselem is one of Israel's most prominent human rights organizations which strives to end Israel's occupation through publishing credible information and analysis on human rights violations in the occupied Palestinian territories. Our 2021 trained and equipped Palestinian volunteers as videographers to document their lives under occupation, and conduct public outreach work using video documentation.
Follow-Up Committee for Arab Education
Support and Assistance to Educators in the Arab Sector
The Follow-Up Committee for Arab Education (FUCAE) is a body that represents the Arab minority in Israel in all matters related to education. It is composed of representatives of various groups tied to education, and advocates for policy change and grassroots actions in Arab society to improve education in the Arab minority. Our 2021 project supported educators, as well as parents committees, in the Arab sector in order to help Arab students deal with trauma in the aftermath of the May violence.
Israel Hofsheet-Be Free Israel
Center for Training and New Initiatives
Israel Hofsheet is the leading grassroots organization in Israel that works on issues of religious freedom, including freedom of marriage, segregation of women, and LGTBQ rights. Our 2021 project ran training courses for young adults to develop the skills to be effective leaders in the field of religious freedom, and to provide existing grassroots leaders with guidance and support.
Physicians for Human Rights-Israel
Mobilizing the Medical Community in Israel
Physicians for Human Rights (PHRI) delivers medical services to and raises awareness about underserved populations in Israel. Our 2021 project mobilized the medical community in Israel in order to promote greater access to health-related rights and services for vulnerable populations.
Social and Economic Academy
Research to Advance Socioeconomic Justice
The Social Economic Academy strengthens the base of support for equality in Israel by increasing access to knowledge and engaging diverse segments in Israeli society. Our 2021 project developed and disseminated policy-driven research to advance socioeconomic equality at the public, media, and policy levels.
Shatil
Forum Against the Exclusion of Women – Educational Resources for a Generation Opposed to the Exclusion of Women
Shatil is the operating arm of the New Israel Fund that strengthens the forces building a just, democratic and shared society in Israel. Our 2021 project created resources for educators and others to teach the importance of gender equity and inclusion.
Shatil
Promoting Social and Economic Opportunities in Israel's Northern Periphery
Shatil is the operating arm of the New Israel Fund that strengthens the forces building a just, democratic and shared society in Israel. Our 2021 project aimed to bridge the gap in healthcare in northern Israel by building the capacity of health activists in the north through trainings and partnerships.
Tag Meir (the Light Tag Forum)
Distress Relief for Victims of Hate Crimes Through Solidarity Visits and Community Events
Tag Meir is a coalition comprised of 48 organizations from across the religious-secular spectrum that works to combat "price tag" attacks and hate crimes. Our 2021 project provided urgent support visits to victims of hate crimes, as well as events that demonstrate solidarity between all types of Israelis.
Women Against Violence
Addressing Gender-Based Violence and Promoting Gender Equality in Arab Society
Women Against Violence works to eradicate the phenomenon of violence against female Palestinian citizens of Israel. Our 2021 project worked to combat gender-based violence, which was on the rise during the COVID-19 pandemic, by developing an online chat crisis hotline for victims to report or seek help, and organizing youth workshops to raise awareness about gender equality and gender-based violence.
2021 Financial Statements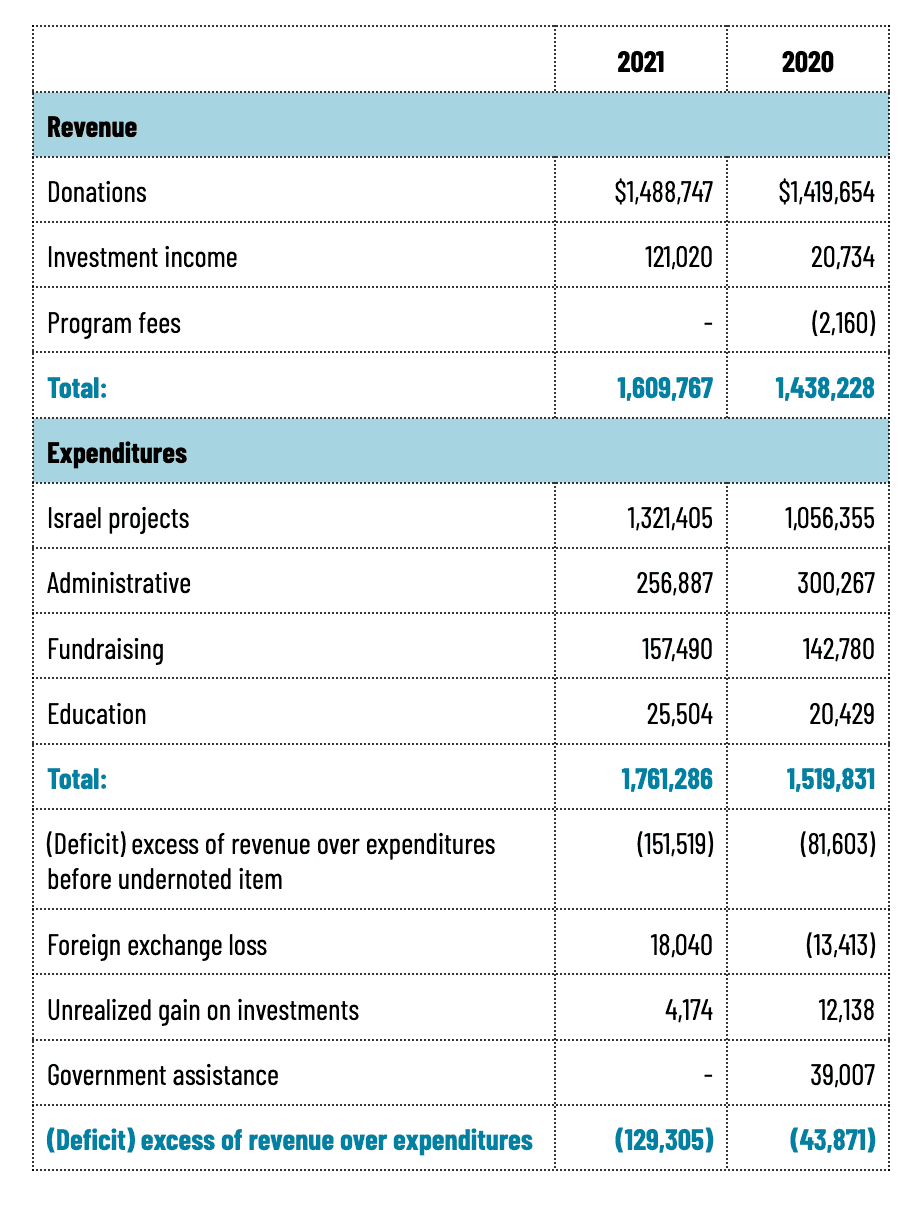 2021 Balance sheet summary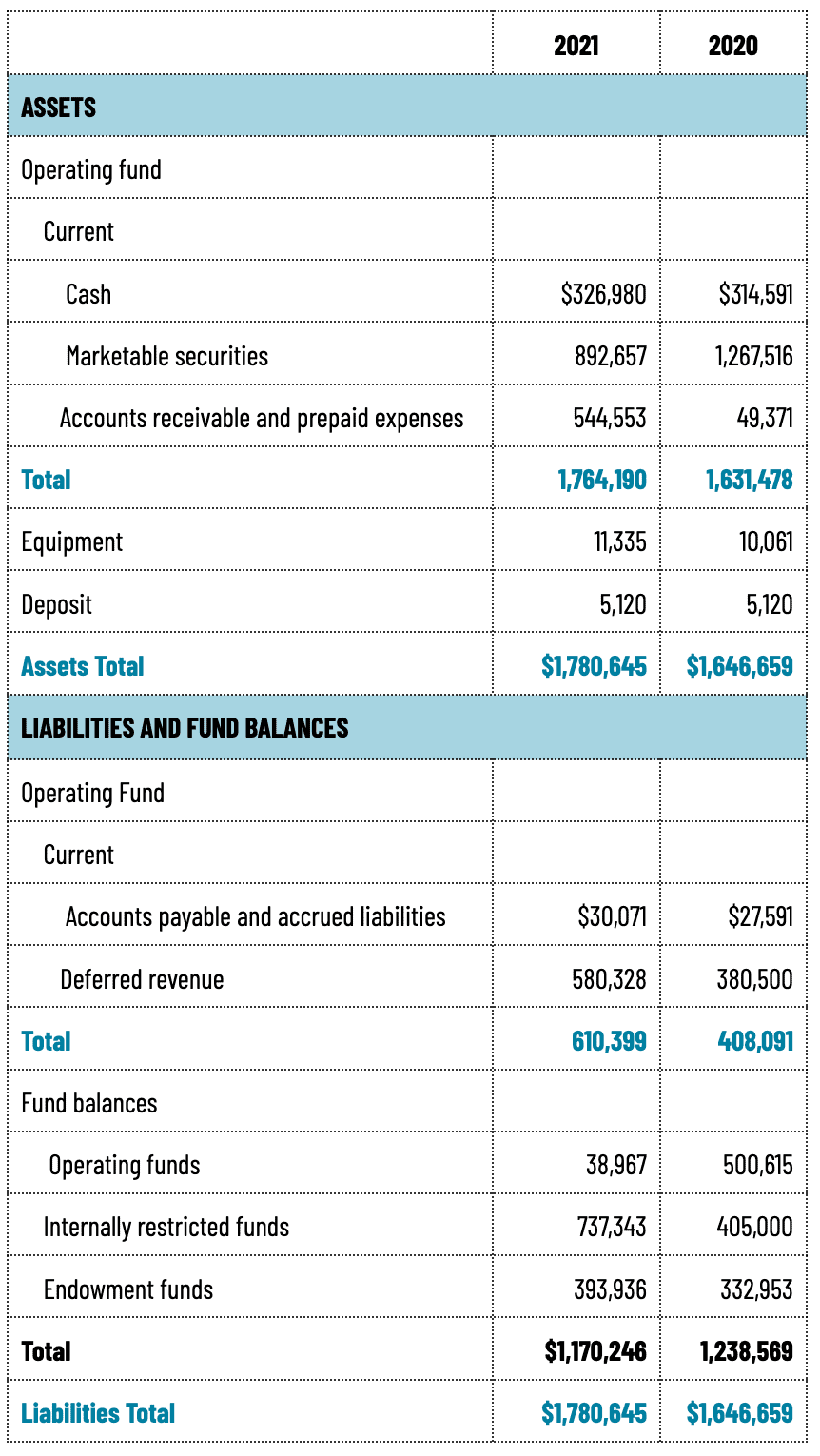 Audited Financial Statements
Audited financial statements for the following years are available for download.
Get updates in your inbox
Sign up for our email newsletter and receive the latest news, invitations to events, and progress updates.