2020 Featured Activists: Gil Gan-Mor (Part Two)
As a fighter for social and civil rights, the Association for Civil Rights in Israel's (ACRI) Gil Gan-Mor finds himself in a Sisyphean struggle against a one-time welfare state whose institutions – health, education and welfare – are constantly being eroded. This is not a matter of wear and tear but a deliberate, government-led effort to dismantle the welfare state through privatization and through the government exiting areas in which it had once been involved, like housing.
"In the past we had a lot of public housing and a lot of building of new public housing," says Gil. "But today there is hardly any. And even regulations are gone.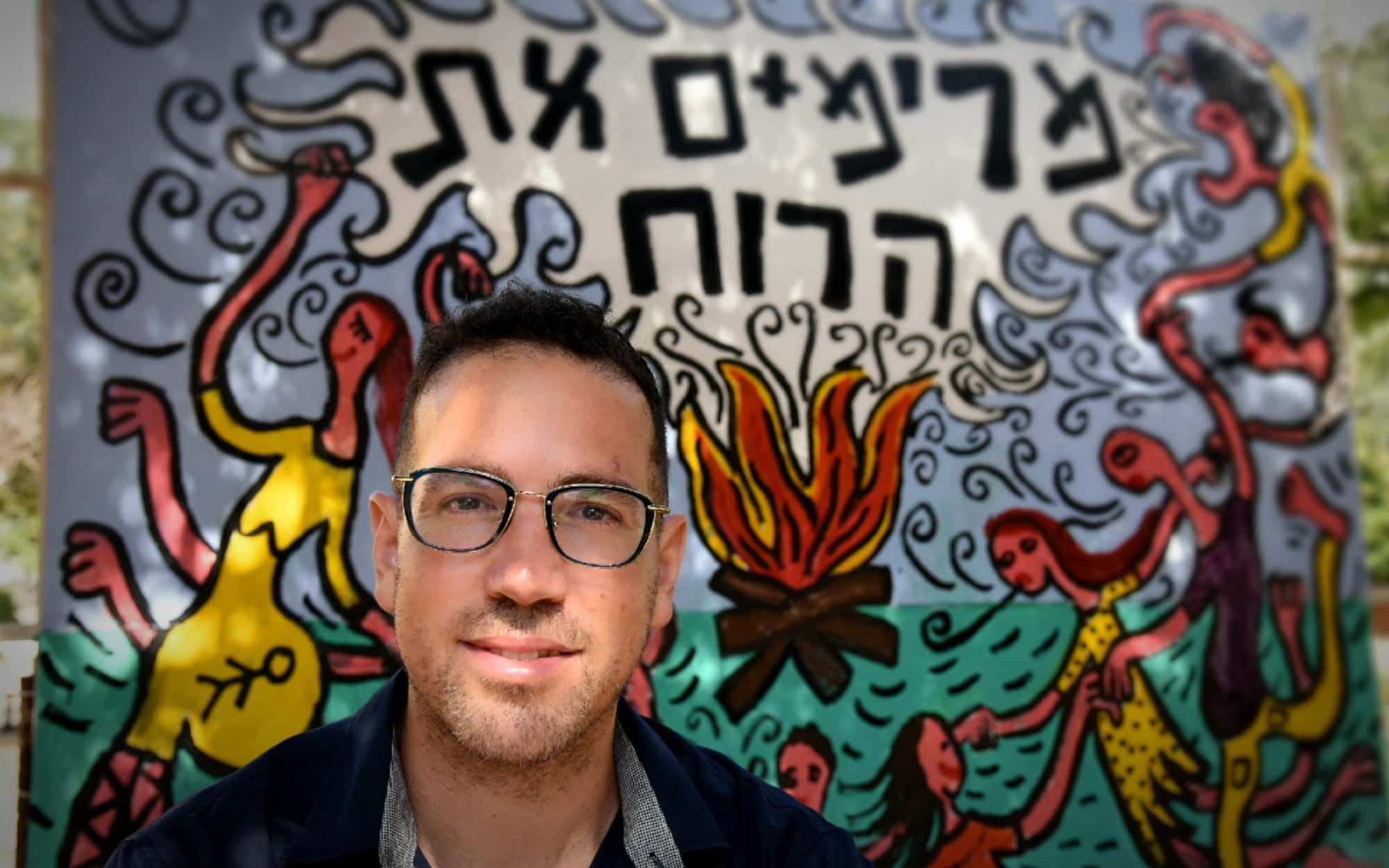 "We have an excellent national health insurance law that says everyone pays what he can and gets what he needs, but over the years, there has been pressure to dry up the public system. Many people now buy private health insurance to get better services, so slowly a dual system has been created – one for the rich and one for the poor.
"We managed to block efforts to privatize the welfare system but even here we see that budgets are drying up and government allowances for people in need are very low.
"All this creates a country with big gaps between rich and poor. While Israel is very strong on a macro level, it has among the highest rates of poverty and child poverty in the OECD."
As opposed to other rights like privacy and freedom, social and civil rights are not anchored in Israel's Basic Laws (which take the place of a constitution.) This makes ACRI's work particularly challenging. But in a precedent-setting 2003 Supreme Court decision in a case brought by ACRI and others, the right to dignity, which is in the Basic Laws, was seen to cover minimal social rights.
"What dignity means and includes is a question that has been discussed in the courts many times," says Gil. "We constantly challenge the justice system to define it."
What accomplishments have you had recently?
Even in this challenging environment, ACRI has chalked up significant achievements, among them affordable housing laws that mandate builders include 30% affordable housing in new projects built on state lands. This has resulted in the building of tens of thousands of affordable housing units. ACRI also got a law passed that protects public housing residents from rent increases after a building goes through an urban renewal process. Another court decision ensures the provision of rental subsidies for the needy in small communities, most of them Arab.
In the health arena, ACRI focuses on the big gaps in health delivery and quality between the periphery and the center of the country. In collaboration with Shatil's Jewish-Arab Forum for the Promotion of Health in the Galilee, ACRI filed a petition to the High Court of Justice and got the Ministry of Health to bridge gaps in, for example, rehabilitation. Now, for the first time, there will be rehab beds for children in the north and south of the country.
Other successes: the Ministry of Health decided against private medical services in public hospitals. And the number of hours of care an elderly person receives at home was raised from 22 to 30 a week.
What are you working on right now?
Currently, ACRI is focusing on the right to electricity, trying to prevent the electric company from cutting off power to tens of thousands of disadvantaged people for non-payment of bills.
"People can't live without electricity," says Gil. "It's not a regular service. People do terrible things in order to pay their electric bill – from begging to worse things. Without electricity, children can't learn, there is no light, no hot water…" The Supreme Court will hear the case next month.
A precedent setting case brought by ACRI resulted in the transformation of the system that takes children out of the home, which, says Gil, had been done in a problematic and non-transparent manner, with parents often not having a voice in the hearings. The Ministry of Welfare has committed to inserting the reforms into law.
The COVID-19 crisis has highlighted the fact that a significant number of Israeli households don't have the infrastructure – internet connections, computers – for children to participate in distance learning. ACRI brought a case currently in the Supreme Court demanding that the state provide this infrastructure.
What are you most proud of?
The success of which Gil is proudest is a Supreme Court decision prohibiting municipal inspectors from bothering homeless people on the streets. "It's not easy to get homeless people involved in a legal proceeding," he says. "It takes a lot of work to gain their trust. They don't have phones. They don't have faith in the system and have suffered many blows from it. So it was a moment of exaltation when we won."
In parallel, ACRI works to get the government to find housing solutions for the homeless.
ACRI's adversaries and allies in these matters might surprise our readers. The Haredi and Arab MKs are often allied with ACRI on social matters and the courts are often adversarial. "The courts are quite conservative in their interventions in these rights so we have to carefully choose cases that are appropriate to litigate. We choose cases that will have a big impact on a large number of people. Tens of thousands of people will not be cut off from water because of our work and hopefully that will be the same for electricity. As a result of case we litigated, 100,000 disadvantaged families are not having their government allowances cut because they get some help from their families."
What would you do if you had additional funding?
When we asked Gil what he would do if he had more funds, he laughed. "There's so much!" he said. "There are lots and lots of issues we don't get to. I would widen our field work because having people in the field is critical. And we would take on more issues."
What do you want to share with NIFC supporters?
Gil's message to NIFC donors: "Your support is very important to our work. I hope this interview will bring you closer to our activities and will bring home the impact our work has on Israeli society."
Written and reported by Ruth Mason.
Get updates in your inbox
Sign up for our email newsletter and receive the latest news, invitations to events, and progress updates.