2020 Featured Activists: Gil Gan-Mor (Part One)
Attorney Gil Gan-Mor heads the Social Rights unit as well as the Civil Rights unit at the Association for Civil Rights in Israel (ACRI), Israel's preeminent civil rights organization and the equivalent of the CCLA, the Canadian Civil Liberties Association.
As a gay youth growing up near Tel Aviv in Givat Shmuel in the 1980's, Gil experienced social oppression first hand. Those experiences led to his interest in human rights and his subsequent decision to study law. After law school, Gil interned at ACRI, then moved on to Hamoked: Center for the Defense of the Individual, which works to protects the rights of Palestinians who live in the Occupied Territories. Gil spent a year in Washington, D.C. for New Israel Fund's Human Rights Law Fellowship. When he returned to Israel from what he describes as an "excellent" program, Gil again went to work for ACRI, this time initiating their project on the right to housing – an area he says is the most saturated with racism and discrimination in the country.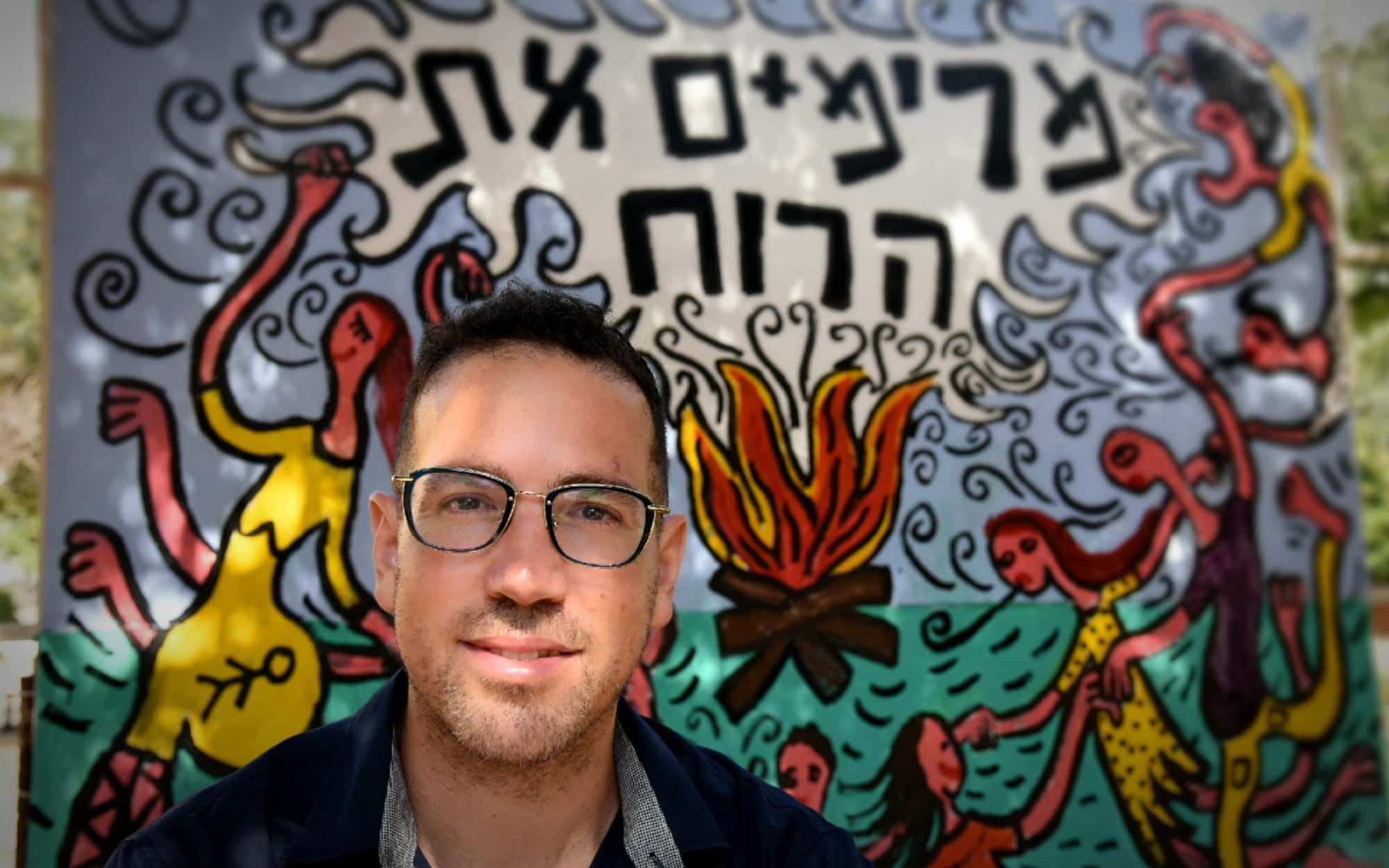 The Social Rights Unit, which receives support from the New Israel Fund of Canada, deals with the right to water and electricity; government benefits for the underprivileged; housing and health rights; and rights in the welfare system, such as the rights of parents whose children are taken away from them. Gil expresses all this as "the right to live with dignity." Court cases brought by Gil's department have led to important, wide-ranging change that have concrete effects on many people's lives (You'll read about these successes in the next story about Gil).
Gil grew up with one brother in what he says was a typical middle-class Israeli family. His father was an hotelier and his mother an educator. He participated in a neighbourhood youth movement and served in a combat unit in the IDF.
Gil says he knew from an early age that he was different from most of his peers. But this was in an era before the internet, before there was a gay youth movement, before LGBTQ models were prevalent in the culture.
"I was sure I was the only one in the world," he says. "It was considered something to be ashamed of."
Today Gil knows that there were other gay people in his high school – but no one was out at the time.
"I feel like years of my life were lost," he says, looking back at his high school years. "I'm very moved when I speak with gay youth today and see that they can experience the high school years like anyone else, including the watershed experience of a first love."
Gil didn't come out of the closet until he was 21.
"It was right at the time of the big milestones of gay visibility like the gay pride parades, the guarantees of the rights of gays in the workplace and Dana International winning the Eurovision in 1998," he says. (ACRI was a key player in making the change for LGBTQ rights in the courts.) It was harder for him, says Gil, than it was for his family, which accepted the news with equanimity.
"Today the gay pride parades in Tel Aviv are a matter of routine with a quarter of a million people participating, but when I was young, we were maybe 1000 people marching. It felt very brave to participate, to be photographed there. It was very moving then when straight friends came to march with us. In Tel Aviv today, it's a municipal event and it's clear that everyone comes to the parade."
ACRI still aids organizers of pride events across the country in dealing with unlawful police restrictions and homophobic local leaders who annually try to sabotage the events.
Gil volunteered as a legal consultant with the LGBT Rights Association and was involved in one of the first cases dealing with transgender people in the workplace. He and lawyers from the Tel Aviv University law clinic represented a transgender woman who was fired the minute her identity was discovered. It was the first lawsuit of its kind in Israel and she received major compensation.
For several years Gil also ran, as a volunteer, the legal online forum of the gay youth movement, IGY. "It was really fun for me to work in a world that was different from when I was a teenager and gratifying that I could be part of the change that came for young gays after me," says Gil, who is 43 and lives with his partner and two cats in south Tel Aviv.
The work Gil does at ACRI is difficult and Sisyphean, he says.
"Often we feel that we invest a lot of energy and don't succeed, that things don't move. But if we look back five, 10 years, we can see how much has changed. That perspective is important in order to see progress."
It's also difficult to always be working on cases that are about damage done to disadvantaged people who experience injustice and inequality. But he is inspired by his desire to work for tikun olam – the repair of the world – as well as by the connection to the client.
"A homeless person might come to the office and tell of his experience. You know the entire society judges him but slowly you come to understand how complex his reality is and what major barriers he faces. It's very important for us in our work to know how to use our power as lawyers who were privileged enough to get the education we did, to improve the situation…
"Israel is a not simple country," says Gil. "There is lots of racism and hostility between groups that poison the atmosphere. But in the end, we believe that there is also a very big public here that is liberal and progressive – and that we can influence and make change."
Written and reported by Ruth Mason.
Get updates in your inbox
Sign up for our email newsletter and receive the latest news, invitations to events, and progress updates.