Strategies to End the Occupation with Breaking the Silence and B'Tselem and Prof. Mira Sucharov
25 April 2021 @ 12:00 pm

-

1:00 pm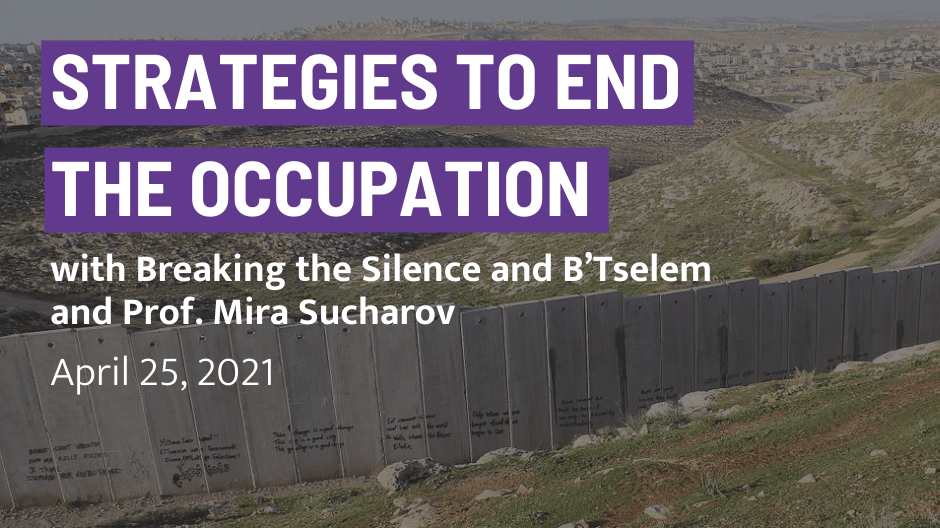 Sunday, April 25 at 12PM Eastern / 9AM Pacific
Register below to receive the Zoom link
Last month, Israel held another election– and yet in the four elections in the last two years, there has been little to no discussion of the occupation, Palestinians, or the road to peace. Major political forces in Israel are not interested in seeing it end. What can be done to return this urgent issue to the public agenda?
The New Israel Fund of Canada is strongly committed to ending the almost 55-year-old occupation. We're proud this year to fund the work of Israeli anti-occupation organizations B'Tselem and Breaking the Silence. They are key partners in holding up a mirror to Israeli society and reminding the public not only that the Occupation exists, but that it is a strategic and moral threat to Israel's democracy and long-term survival.
Join us and others who care about Israel to meet the Israelis who are taking bold steps to keep the occupation on the public agenda.
Speakers: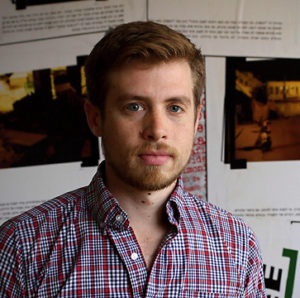 Avner Gvaryahu, Executive Director, Breaking the Silence
Avner Gvaryahu was born in the Israeli city of Rehovot, raised in the religious nationalist community, and served as a paratrooper in the Israeli Defense Forces. He has been a member of Breaking the Silence since 2010 and holds an M.A in human rights from Columbia University.
Roy Yellin, Director of Public Outreach, B'Tselem
Before joining B'Tselem, Yellin was a campaign manager and communication consultant for progressive political campaigns, cultural institutions and civil society organizations. He was campaign manager for The Meretz party 2013 elections campaign and worked with YeshDin, Breaking the Silence, Tel Aviv Museum, The Cameri Theater, Carter Center, ELA Recycling Corporation, The Jerusalem Music Center, Women's Coalition for Peace, Spencer Tunic Dead Sea project among others. Between 2000-2005 Yellin was spokesman for the Meretz Party and its chair, Yossi Sarid.
Moderator: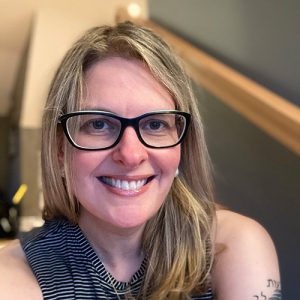 Dr. Mira Sucharov is Professor of Political Science at Carleton University where she specializes in Israeli-Palestinian relations, op-ed writing and social media engagement. She is the author or co-editor of five books, most recently Borders and Belonging: A Memoir (Palgrave Macmillan, 2020). She is the founding co-chair of the Jewish Politics Division at the Association for Jewish Studies, and is co-editor of AJS Perspectives. Dr. Sucharov is a five-time teaching award winner, and holds the University Chair in Teaching Innovation.