An Update on Masafer Yatta: What's Next After the Supreme Court's Decision?
14 July 2022 @ 1:00 pm

-

2:00 pm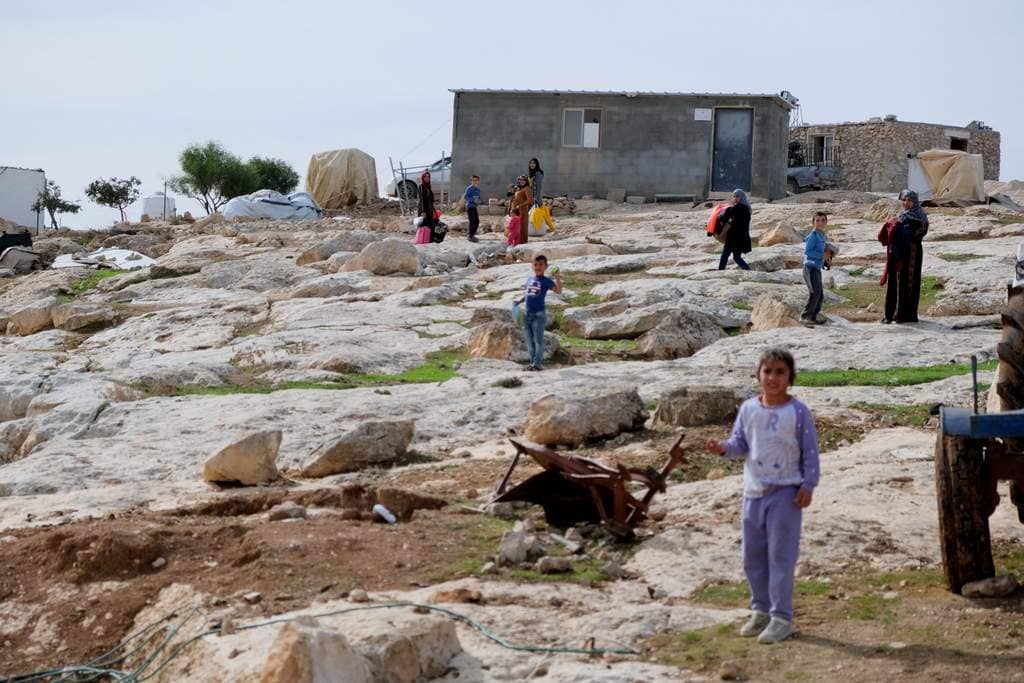 As US President Joe Biden is set to travel to Israel and the occupied Palestinian territories, Palestinians in the West Bank face an uncertain and perilous future. In early May, Israel's High Court of Justice ruled on a decades-long case, giving the military a green light to expel over 1,000 Palestinian residents of Masafer Yatta, a remote area in the southern West Bank that has been declared part of a military training area, Firing Zone 918. Today, their lives and livelihoods are in limbo as the Israeli military conducts live fire exercises and rolls tanks through their communities.
Join a network of our partners in the US, the Progressive Israel Network, for a conversation with B'Tselem's Sarit Michaeli, the Association for Civil Rights in Israel (ACRI)'s Roni Pelli, and +972 Magazine photojournalist Oren Ziv, moderated by NIF's Libby Lenkinski.
Register here on the Progressive Israel Network's site.
Sarit Michaeli serves as B'Tselem's International Advocacy Officer. She has been with B'Tselem since October 2004, serving as the organization's media spokesperson and director of public outreach prior to her current role. Sarit also documents demonstrations in the West Bank, with a focus on Israeli security forces' misuse of crowd control weapons.  Prior to joining B'Tselem she worked extensively in the fields of journalism, graphic design and translation in her native Israel and overseas in London and New York. In addition, she was active in social change movements, both in Israel and internationally.
Roni Pelli joined ACRI in 2013 as a legal intern. Roni returned to ACRI in August 2015 as an attorney in the Human Rights in the Occupied Palestinian Territories Department. Roni began working in the human rights field in 2002, at the Centre for the Defence of the Individual (Hamoked) and later in the research department of Yesh Din: Volunteers for Human Rights. She subsequently worked at International Human Rights lawyer Michael Sfard's Office, focusing on human rights law. Roni is currently a board member at Akevot: The Research Institute for the Israeli-Palestinian conflict.  She has a B.A. in East Asian Studies from the Hebrew University, and a Law degree from the College of Law and Business in Ramat Gan.
Oren Ziv is a co-founder of the Activestills Collective. Since 2005, he has been documenting social and political issues in Israel and in the Palestinian territories. He is a staff reporter and photographer for +972 Magazine and Local Call, and freelances for local and international media. For over 15 years, he has been photographing activist groups and local struggles in Israel/Palestine, collaborating with NGOs and human rights organizations in the region. His work has been featured in the New York Times, Vice, Al Jazeera, Der Spiegel and other media outlets. Oren holds an MA in Research/Forensic Architecture from Goldsmiths, London University. His work has been presented in Israel and abroad including at the MACBA, Tate Britain, Tel Aviv Art Museum, Eretz Israel Museum, Haifa Art Museum.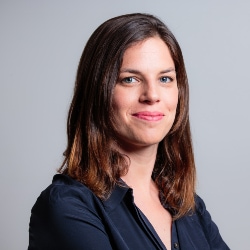 Libby Lenkinski is the Vice President for Public Engagement at the New Israel Fund, where she leads all aspects of NIF's public efforts in the United States – including communications, digital, programs, events, leadership, community partnerships and engagement, New Generations and our fellowships. Prior to joining NIF, Libby lived and worked in the Israeli non-profit field for almost a decade. There she worked as Director of International Relations at the Association for Civil Rights in Israel (ACRI) and as a strategy consultant for human rights organizations like Yesh Din and Physicians for Human Rights, for documentary films including Budrus and The Law in These Parts, new media initiatives like +972 Magazine, and for progressive campaigns. She is a founding member of Zazim-Community Action and The Whistle. Currently, Libby serves on the board of Comet-ME, Hashomer Hatzair North America and is a NY co-chair for the Reboot Network. Libby is based in Brooklyn and travels to Israel-Palestine frequently.