Activism, Art, and Hope The Power of Art in Social Change
6 May 2021 @ 3:00 pm

-

4:30 pm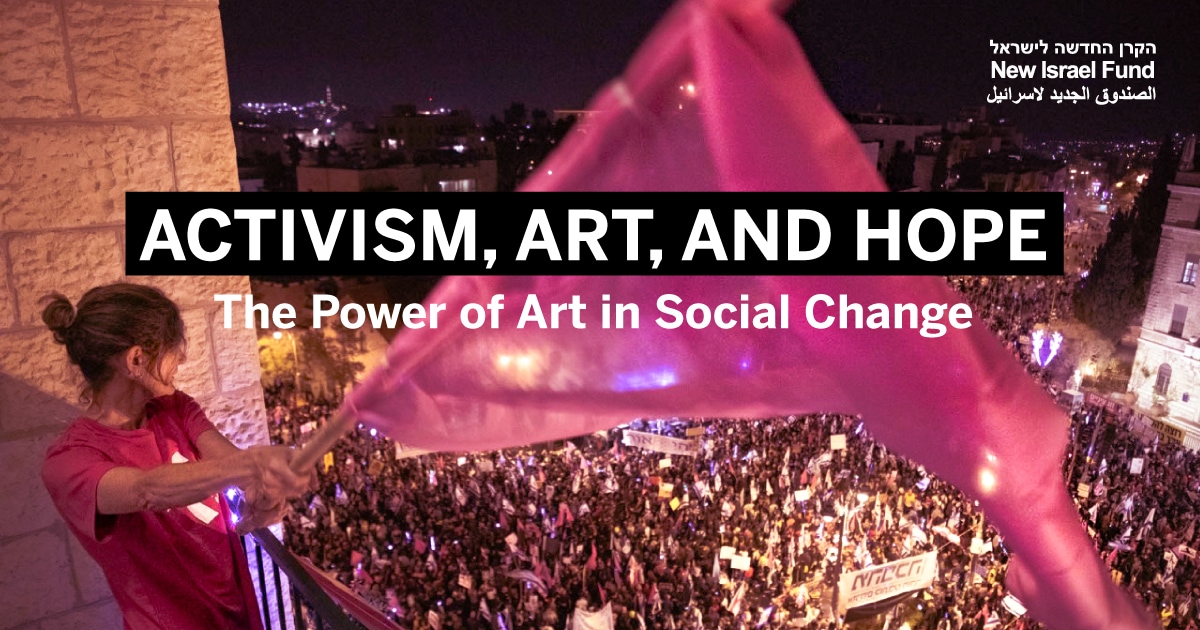 New Israel Fund of Canada New Generations, in partnership with New Israel Fund New Generations
Art is a powerful tool for social change and a crucial part of a healthy democracy. Artists in Israel and abroad have struggled during the pandemic, but it is in dire times like these when we need art most. Inequity, racism, and the occupation did not disappear when COVID-19 rocked our world; instead these systemic issues were exacerbated. Join us on May 6 for Activism, Art, and Hope, a look back at pivotal moments of protest and solidarity throughout the last year and some of the artists who used their mediums to tell these stories.
Featuring:
Oren Ziv is a photojournalist, a founding member of the Activestills photography collective, and a staff writer for Local Call. Since 2003, he has been documenting a range of social and political issues in Israel and the occupied Palestinian territories with an emphasis on activist communities and their struggles. His reportage has focused on the popular protests against the wall and settlements, affordable housing and other socio-economic issues, anti-racism and discrimination struggles
Check back for updates about additional artists joining the program.