74 Years of Social Change: A Progressive Yom Haatzmaut
2 May 2022 @ 12:00 pm

-

1:15 pm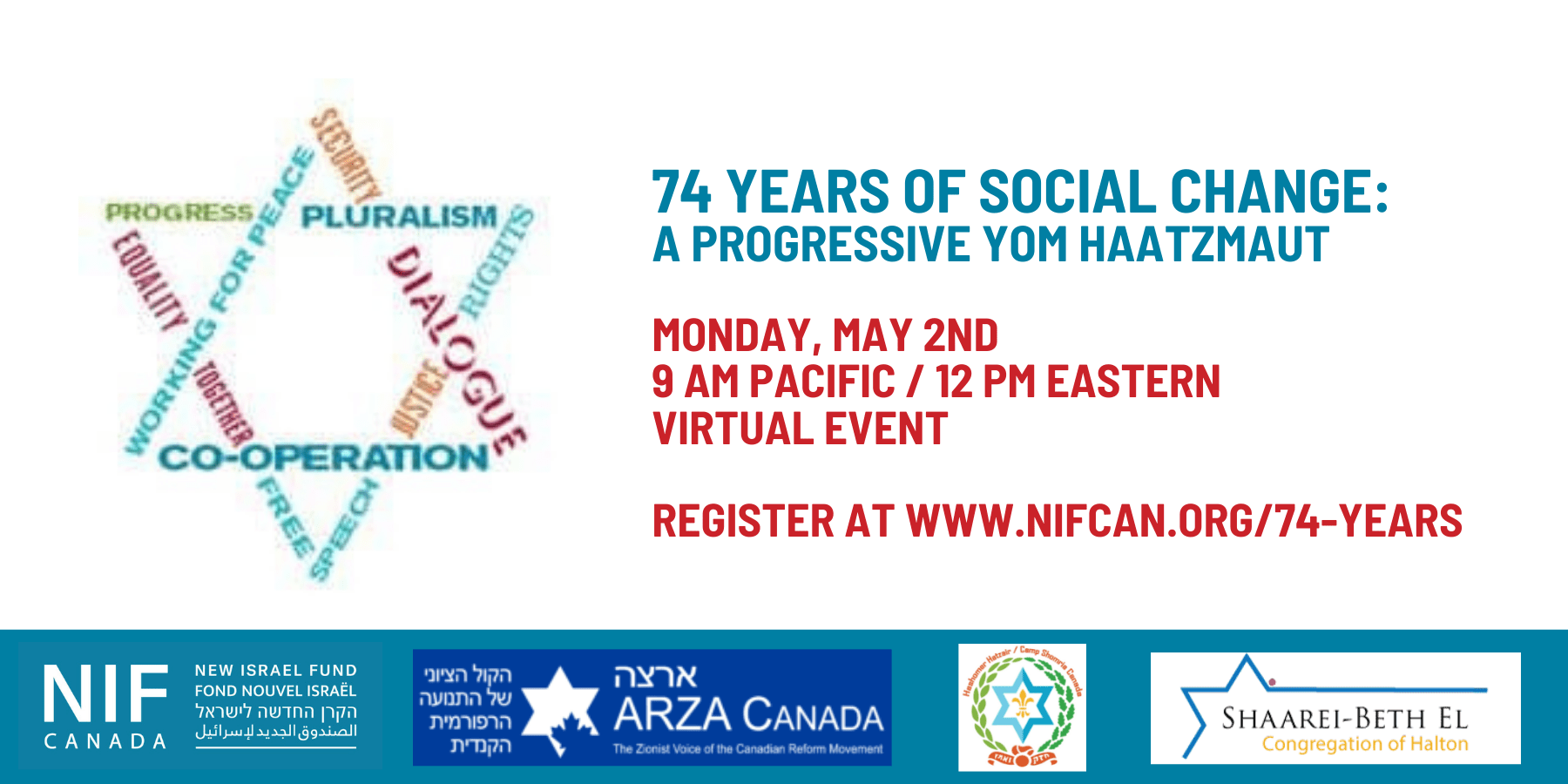 74 years after the signing of Israel's Declaration of Independence, NIFC invites you to celebrate the social justice values enshrined in that document — and to reaffirm our commitment to achieve them in full.
Join us on May 2nd as we explore the progress that activists in Israel have made on important issues. We'll hear from the people working on the front lines about their recent victories and the challenges that still lie ahead.
Featuring:
Health Equity: Lev Aran, Coordinator of Shatil's Northern Health Forum
Economic Justice: Maskit Bendel, Attorney for Association for Civil Rights in Israel's Social and Economic Rights Department
Religious Freedom: Uri Keidar, Executive Director of Israel Hofsheet
Gender Equality: Ori Narov, Director of Israel Religious Action Center's Legal Department
Co-presented by Shaarei-Beth El Congregation, ARZA Canada, and Hashomer Hatzair Canada.