(New Gen) 1967 101: War, Borders, Settlements, and the Beginning of the Occupation
15 May 2022 @ 12:00 pm

-

1:30 pm
Six days of war in 1967 between Israel and its neighbours—called variously the June War, Six-Day War, and Naksa—had far-reaching consequences for Israel, the Israeli-Palestinian conflict, and the broader Middle East. Israel's borders expanded to include East Jerusalem, the West Bank, Gaza, and the Golan Heights, territory it occupies to this day. And the settlements, ever a flashpoint in the conflict, took root in the war's aftermath. How do we understand this watershed moment in the Israel-Palestine conflict? And how do we connect it with key dimensions of the conflict today: expanding settlements, contested borders, and a military occupation that still governs millions of Palestinians, 55 years later?
Register below

The New Israel Fund of Canada mobilizes Canadian Jews and other supporters to advance our vision through raising funds for projects in Israel and areas under its authority and through educating and engaging the public on the critical issues facing Israeli society.
NIFC New Generations is a community of people in their 20s and 30s who value and actively support the advancement of progressive civil society and democracy in Israel, equality for all those living under its authority, and an end to the occupation.
Please note that this event is intended for New Generations.
Our Speakers: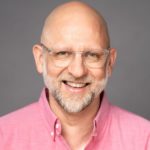 Dr. Dan Aviv has been engaged with Jewish learning for over 30 years as an educator, innovator, professor, published scholar and author.  He has three kids, two books, and one podcast – and in addition to advancing Israel education with the New Israel Fund of Canada, serves as Founder and Principal at ADRABA, a Jewish high school in Toronto, Ontario.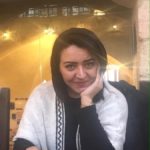 Nivine Sandouka is an expert in the field of program development, management, peacebuilding, and gender issues. She achieved her MA in democracy and human rights from Birzeit University and currently works with the German Association for Development Cooperation – AGEH. She is the executive director of Our Rights – Hoqoqona, a new NGO based in Jerusalem which focuses on civic and political rights of Palestinians in East Jerusalem, especially women, and runs a grassroots initiative called 'Judi, from me to you' which aims to bring women together. She is a civil society representative of the International Reference Group for the World Council of Churches.