(New Generations) 1948: Independence + Nakba 101
6 March 2022 @ 12:00 pm

-

1:30 pm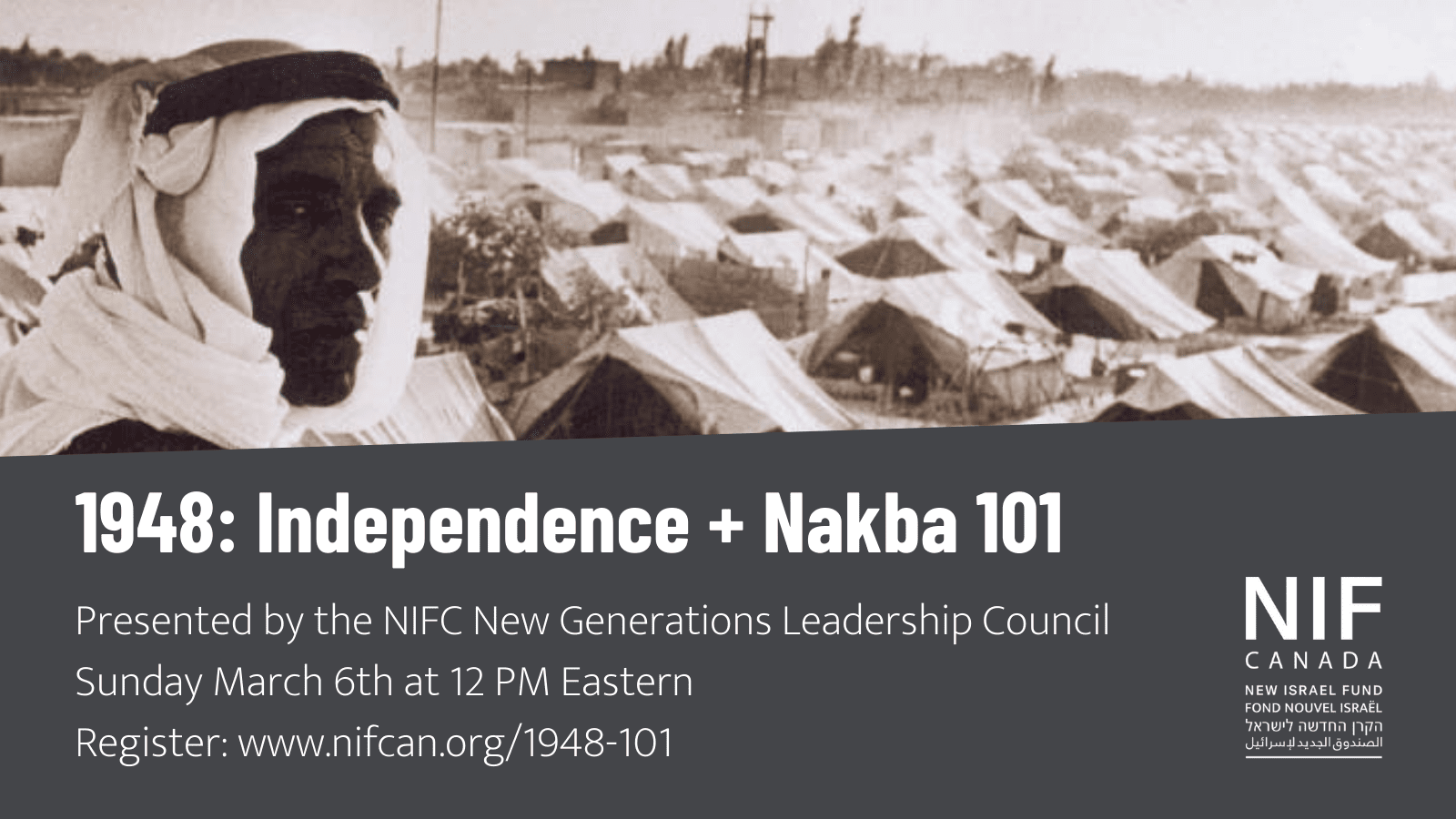 1948:  a year celebrated by some as Israel's independence and denounced by others as a catastrophe that spelled the displacement of 750,000 Palestinians. What happened in '48? What events stoked the tensions that led to the Arab-Israeli War? What role did the British and Ottoman empires, the Balfour Declaration and two world wars play in setting the stage? And how do we make sense of the conflict today in the context of what happened then?
Join NIFC New Generations on March 6 as our speakers, Dr. Dan Aviv, lead educator at ADRABA, and Dr. Thabet Abu Rass, co-CEO of the Abraham Initiatives, delve into this critical period in history. They'll answer your burning questions and help us understand the present conflict in light of the past.
Register below

The New Israel Fund of Canada mobilizes Canadian Jews and other supporters to advance our vision through raising funds for projects in Israel and areas under its authority and through educating and engaging the public on the critical issues facing Israeli society.
NIFC New Generations is a community of people in their 20s and 30s who value and actively support the advancement of progressive civil society and democracy in Israel, equality for all those living under its authority, and an end to the occupation.
Please note that this event is intended for New Generations.
Our Speakers: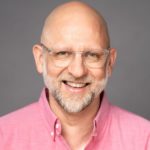 Dr. Dan Aviv has been engaged with Jewish learning for over 30 years as an educator, innovator, professor, published scholar and author.  He has three kids, two books, and one podcast – and in addition to advancing Israel education with the New Israel Fund of Canada, serves as Founder and Principal at ADRABA, a Jewish high school in Toronto, Ontario.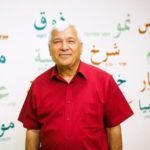 Dr. Thabet Abu Rass – After six years of serving on The Abraham Initiatives' international board, Dr. Thabet Abu Rass joined as co-CEO in 2014. Thabet has authored many publications and media articles on Israel's Arab-Jewish relations. Prior to this role, Thabet served on Adalah's Board of Directors from 2006 to 2008, and in 2010 became the director of its Negev office. From 2007 to 2009, Thabet was co-­director of the NGO "New Horizon" – The Arab-Jewish Center for Dialogue and a Shared Society; from 2003 to 2005, he served as the director of Shatil's office in Be'er Sheva; and from 2005­ to 2007, he directed a development project for the recently-recognized villages in the Negev. He is a member of the Board of Directors of several environmental and Jewish-Arab educational organizations, and has also been co-chair of the board of the Hand in Hand schools in Israel. Additionally, he is the co-founder of AEJI, the Association of Environmental Justice in Israel. Thabet obtained a PhD in the field of Geography and Regional Development from the University of Arizona. He is a political geographer and has taught courses at Ben Gurion University and Sapir College on ethnic relations, land, planning and regional development. Thabet is married with two children.