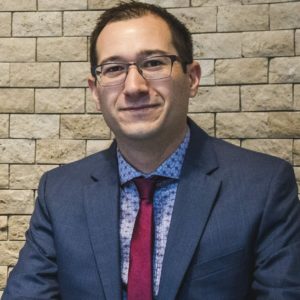 By Ben Murane, Executive Director

Every story about last year begins with "before we knew the pandemic would happen" so this one is no exception. But not every organization ends that story by surpassing their fundraising goal by 150%  – and that success is thanks to you.
Last year as the pandemic struck, our board leadership and I slashed our fundraising expectations. We cut expenses across all of our work, except our critical funding to our Israeli partners. We were certain that we'd raise only half of our original estimate, possibly even less. We would be buoyed by our reserve fund, but that was small comfort.
Of course we were also in constant communication with our projects in Israel as they too were forced to completely reinvent the projects that we fund. It was humbling to watch as they too juggled kids and work-from-home, learned to work digitally, and still lead and win incredible victories for democracy and human rights.
In every way that we could, we told you their stories and accomplishments all year long. We followed Gil, Raluca, and Orly's interviews and were spellbound during our annual Symposium to hear from them directly. We enumerated their moving victories defending equality and fair access in Israel.
And yet to be honest, of course we nervously counted down to December 31, when our peak fundraising concludes. Would we be able to meet our funding commitments in 2021?
But I was not prepared for the extent to which you, our community of supporters and donors, gave so generously. Some gave less, yes, but many more gave extra. Nearly a hundred people made a first-time donation to us – not something to take for granted in such a dire year.
What made these gifts so moving is what so many of you said to us. Proud to support you; Really appreciate your dedication. Please keep it up!; Best fund raising letter of the hundreds received in December; Keep up the great and important work that you do!
At year's end, we far surpassed our goal and raised nearly as much as the previous record-breaking year. In total, we raised over $1.4 million for projects in Israel. Because of that, we have been able to exceed our funding commitments to Israel projects this year. Next month, I will share with you the full descriptions of those projects.
So we begin this year in an incredibly strong position.
In addition to our increased Israel Projects, this year we've increased our educational programming aimed at young people. Through our Israel Curriculum for teens and pre-teens, we now offer a deep, substantive, liberal-values curriculum to Jewish communities, as taught by our educators Cantor Cheryl Wunch, Dr. Dan Aviv, and Robbie Solway. So far we've piloted this program with Camp Shomriah, Temple Kol Ami, and Congregation Darchei Noam.
This year, there is also more eye-opening virtual events for you to deepen your understanding of Israeli issues and society. (If you're a lawyer, speak fluent Hebrew, or are in your 20s/30s, we host additional events for you. Just let me know to invite you.)
We have also added new faces to our staff team. In January, we welcomed Laurence Barchichat, our exuberant new Development Officer, and Micah Zionce, our new meticulous Development and Operations Associate. We also promoted Hannah Cohen to the role of Director of Operations and Programs, overseeing all of our educational work as well as our funded projects in Israel. We also bid a deeply appreciative farewell to Leah Breslow as she returned to her lifelong goal to be a psychotherapist.
And speaking of new faces, as I write this I am in my final week of parental leave following the birth of my second child, Becca. My wife and I thank so many of you for your well-wishes this month and I look forward to reconnecting with you in March!
All in all, none of NIFC's education in Canada or social change work in Israel would be possible without your incredible generosity and belief in our mission. On behalf of myself and our leadership, thank you so much for being part of our community.