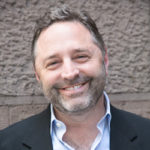 By Daniel Sokatch, NIF International CEO
Two Saturdays ago, tens of thousands of Israelis, led by NIF grantee Standing Together (Omdim Beyachad-Naqif Ma'an), took to the streets to protest the radical and antidemocratic agenda of Israel's new government. NIF was proud to support the protest with an emergency grant to the organizations who led the demonstration and with Shatil coordination among them.
It was heartening and deeply moving to see this display of defiance and resistance as Israelis who believe in equality, justice, and democracy pushed back against new autocratic and ethno-nationalist policies.
Now that this new hardline, fundamentalist government is in power, the threats it poses to human rights and democracy are no longer hypothetical. With people like Itamar Ben-Gvir and Bezalel Smotrich running key ministries, terribly dangerous policies are becoming reality.
After seeing more than 30,000 people take to the streets on two weeks ago, Ben-Gvir is setting his sights on limiting protests, especially by Palestinians, Arab citizens of Israel, and those on the left.
Under Ben-Gvir's instructions, the Commissioner of Israel Police announced that law enforcement would enforce a ban on Palestinian flags at protests. NIF's flagship grantee the Association for Civil Rights in Israel (ACRI) has successfully litigated against such bans in the past and will work to end this one, too.
Ben-Gvir also asked why police hadn't arrested or charged protestors who blocked roads during the Saturday protest, contradicting a statement he made a year ago excusing the blocking of roads in the case of settler demonstrations. Some police officials have pushed back on Ben-Gvir's insistence on arresting demonstrators.
We should understand these moves for what they are: assaults on freedom of expression and protest, which are fundamental building blocks of a democratic society. But no matter what happens, NIF will continue to support organizations and activists leading protests, like Omdim Beyachad, and backing grantees like ACRI and Human Rights Defenders Fund (HRDF) who are defending the rights of protestors.
We've already seen the introduction of the "Override Clause," a bill that would effectively end judicial independence in Israel. It would eliminate the Supreme Court's power of judicial review by allowing the Knesset to overrule the court with a simple majority. And, just a week ago, the new Justice Minister, an architect of the plan to overhaul and undermine Israel's legal system and to do away with any true separation of powers in the Israeli government, proposed an amendment that would enable him to handpick the next Chief Justice of Israel's Supreme Court.
As I said in my statement when these sweeping changes were first announced, ​​a country that removes basic democratic checks and balances and eviscerates the independence of the judiciary can no longer be referred to seriously as a full democracy.
With religious fundamentalists in Netanyahu's government seeking to shape educational policy, NIF is supporting new organizations like the State Education Guard that are organizing parents to defend liberal values in Israel's school systems.
But some of the cruellest new developments we've seen so far have been in the occupied territories. Just days after this government took power, the Israeli military announced that it would forcibly evict the 1,000 Palestinian residents of Masafer Yatta in the West Bank. ACRI, which has been representing some of the residents for decades, asserts that such a forcible relocation would constitute a war crime under Article 49 of the Fourth Geneva Convention.
And last week, Israel's cabinet imposed sanctions on the Palestinian Authority, which Palestinian Prime Minister Mohammad Shtayyeh said would spell the collapse of the governing body. And on Tuesday, the Israeli military dealt another blow, demolishing structures in Area B (an area in which Israel and the PA are supposed to share authority) in the West Bank, in violation of international law.
If this litany of assaults on human rights, equality, and democracy feels like a deliberate attempt to overwhelm and erode opposition to the new coalition's radical, ultra-hardline policies, that's because it is.
Indeed, the past two weeks in Israel have reminded me of how many of us here in the US felt during the early days of 2017, when we were flooded with news of the brand-new Trump Administration's assaults on our own democracy. But then too, we saw tens of thousands of people marching in Washington and showing up at airports across the country to protest the Trump administration's "Muslim ban" and its threats to equality and social justice
Just as we didn't give up then here at home, we cannot afford to give up now in Israel. Across the country, Israelis are stepping up, and not just the usual suspects. In addition to the mass protests, thousands of parents are mobilizing to protect their kids' schools from the religious fundamentalists who would hijack their education. Even corporations, which have tended to stay out of politics for fear of impacting their business have spoken up. Discount Bank, one of Israel's largest financial institutions, announced last week that it would not lend to businesses that discriminate, after the coalition indicated that it would allow businesses — even suggested medical professionals, according to one coalition MK —  to refuse service to customers whose life choices and lifestyles they disapprove of for "religious reasons."
Meanwhile, hundreds of Israeli high-tech workers sent a letter to Netanyahu warning that his coalition's proposed policies could scare away foreign investment and harm the tech industry, which the Prime Minister has often proudly touted.
As for NIF, let me be very clear: We will not back down in the face of threats against human rights, equality, and democracy. No matter what this new government does, we will keep supporting the organizations and activists demanding change and we will continue enabling Israelis to stand up, speak out, and push back against those who would dismantle their democracy, trample on their values, and sacrifice their future and that of their children at the altar of religious fanaticism, ethnic supremacy, and endless conflict. We will say, loud and clear, that we are the democratic pushback and we won't give up.