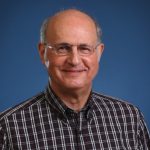 I need your help as a fellow lawyer and supporter of NIFC.
Just yesterday, over 70 Canadian professors of law and retired judges published a letter on the U of T faculty blog opposing the Israeli government's proposals to gut an independent judiciary.
This is a major development and it's already being noticed in Israel. Let's help the letter's authors add hundreds more signers. 
Click here to sign it yourself.
Click here to email the letter to other Canadian jurists, law professors, and members of the bar.
Written by Profs Lorraine and Ernest Weinrib, the top signers include Rosalie Abella alongside six other retired Supreme Court justices. The letter opposes the judicial overhaul and firmly rebuts comparisons to Canada's notwithstanding clause.
It is primarily because of NIFC's funding for Israel's leading civil rights NGOs that I've been a donor for 19 years. In fact, for 20 years NIF's Civil Liberties Law Fellowship trained Israel's very first civil rights litigators. Those lawyers and their court victories are responsible for so many of the victories for equality and fairness in Israel that make us proud.
Now in power, religious extremists and ultra-nationalists want to prevent any more victories for equality – and roll back the ones we've worked so hard to achieve.
I hope you'll take this small step today to protect an independent judiciary and democratic protections for all who life in Israel.
Sincerely,
Joseph Steiner
NIFC Treasurer
P.S. Now is also a good time to make an emergency donation to the New Israel Fund of Canada's work in this urgent moment