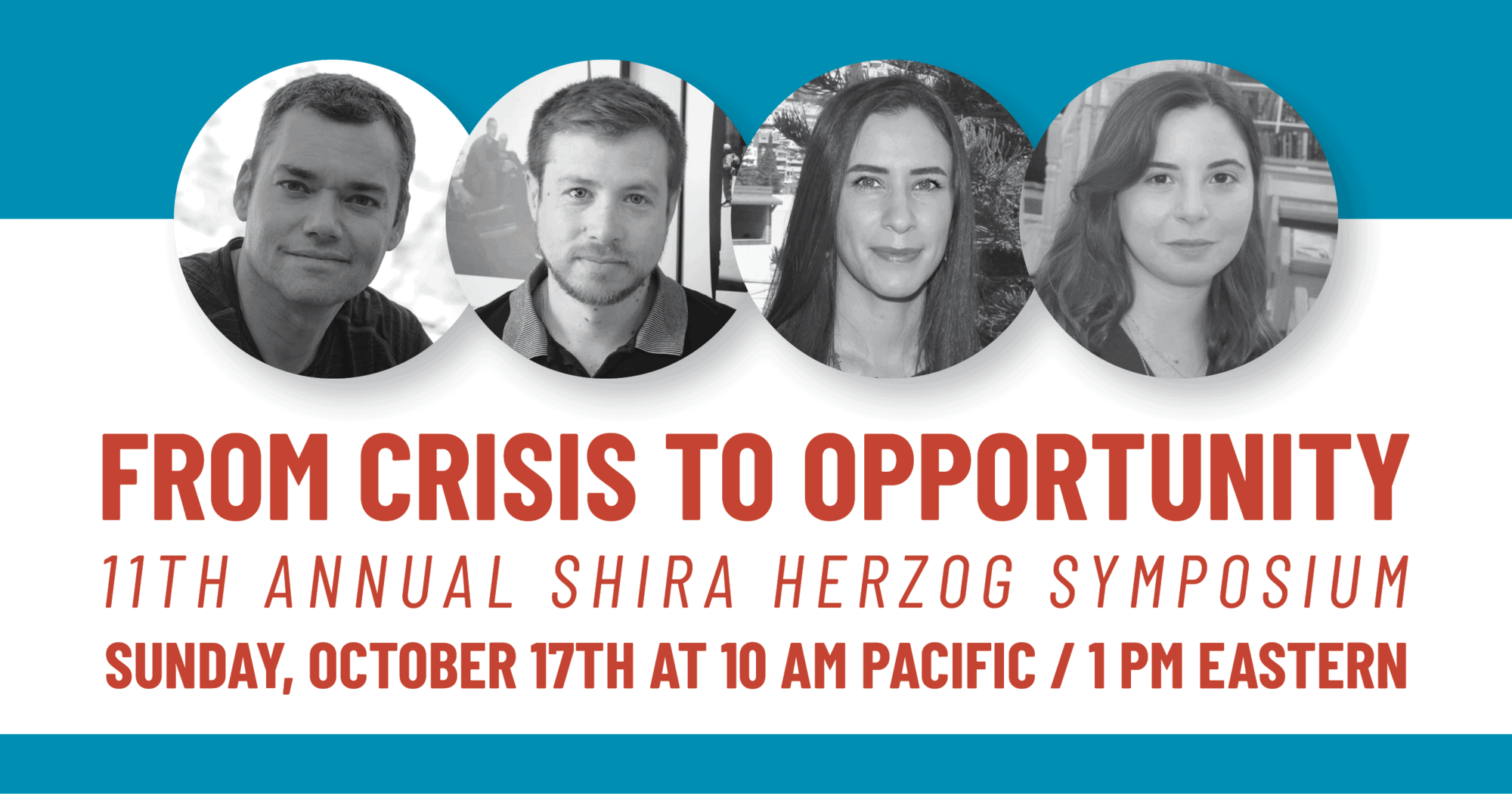 Featuring Peter Beinart, Avner Gvaryahu, Kaltom Hussein, and Brit Yakobi
Moderated by Esther Enkin
This is a virtual event; registration is required. Please register below to attend.
The last two years have seen back-to-back crises in Israel – the pandemic, four elections, violence with Gaza and in Israel's streets, and more. Yet we also have seen the end of Netanyahu's reign and a first-of-its-kind coalition that includes a Palestinian party. There are now unexpected opportunities for change.
Now, Israelis must forge ahead into uncharted territory. What happened in May and what are the lasting effects of that violence? Can this strange new government actually make change? And how do we in Canada make sense of recent rises in antisemitism and Islamophobia here at home?  How are events in Israel and the rising hate in North America affecting the relationship between the diaspora and Israel?
To answer these questions, we are excited to announce that journalist Peter Beinart will join us to unpack the trends and counter-trends within the public debate over Israel-Palestine. Also joining us will be three inspiring NIFC-funded partners — Avner Gvaryahu of Breaking the Silence, Kaltom Hussein of Women Against Violence, and Brit Yakobi of Shatil – to help us understand what happened this year in Israel, and what could happen next. The program will be moderated by journalism expert Esther Enkin.
The annual symposium is named after Shira Herzog (z"l). Shira Herzog was a Canadian-Israeli leader, a loving critic of Israel, and a major supporter of NIFC before she passed away in 2014. Learn more about her here.
Community partner: Shaarei-Beth El Congregation. Does your organization want to be a community partner for the symposium? Contact hannah@nifcan.org for more details.