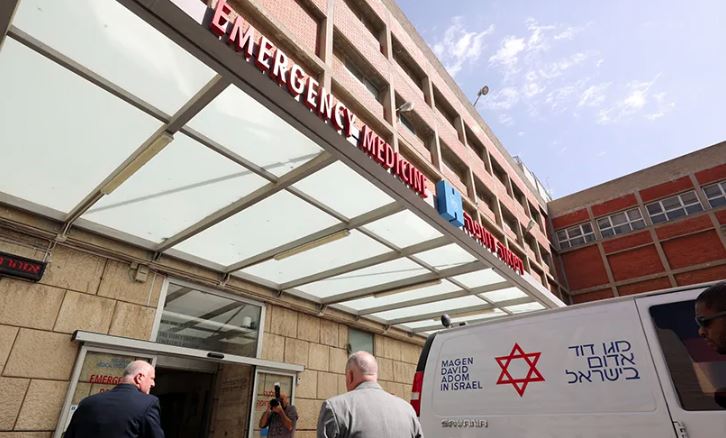 Photo: Steve Kwak
Hadassah Medical Center in the Ein Kerem area of Jerusalem is expected to reinstate Dr. Ahmed Mahajana after accusations against him by the right-wing organization Btsalmo. In November, Btsalmo claimed that Dr. Mahajana, a cardiothoracic surgeon, had expressed support for a Palestinian terrorist being treated in the hospital and had even brought him special food as a treat.
Dr. Mahajana denied the allegations. But following a hysterical social media campaign against him, Hadassah's management held a hearing and he was fired. The Israel Medical Association protested the dismissal, pointing out that no factual evidence was brought against him. Now, the head of Btsalmo, Shay Glick, has admitted that it had been mistaken in its accusations against Dr. Mahajana and even added that he is "an excellent doctor."
NIFC project partner Tag Meir held a reconciliation and solidarity meeting with Dr. Mahajana this week and called for more tolerance and good will towards Israel's Arabs and Palestinians.
Tag Meir chairman Dr. Gadi Gvaryahu said that his organization had sent a letter to Hadassah calling on them to retract Dr. Mahajana's dismissal and stating that Tag Meir would continue to support him until the affair was over.
Dr. Mahajana said that he was touched by the outpouring of support for him but added, "I am frustrated and disappointed and feel helpless against forces greater than me. But I am waiting patiently for Hadassah."