In this alarming moment ⁠— as Israel's new government makes bold moves to undermine democratic protections ⁠— important Israeli voices are urging supporters abroad to stand with them.
NIFC is proud to tour Lihi Shmuely, Deputy Director of Israel Hofsheet, one of the leading grassroots groups fighting for religious freedom for all Israelis, across Canada to raise important issues at the heart of Israeli-Canadian shared values:
Is Israeli democracy really under threat right now?
How can Israelis combat Jewish religious extremism?
What can diaspora Jews do in this extraordinary moment in Israeli history?
Join our Executive Director Ben Murane and Lihi Shmuely in these four cities. Click on your city for more information and to register!
Can't come in person? Don't live in these cities? Click here to get the recording afterwards.
About our speakers: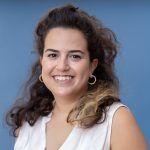 Lihi Shmuely is the Deputy Director of Israel Hofsheet, advocating for policy change on issues of religion and state in Israel. She has been working in the organization for the past 3 years and previously was the Director of Training and Community. Before joining Israel Hofsheet, Lihi led the international programs in developing communities at AJEEC-NISPED. She was also the coordinator for the Partnership2gether Leadership Program as part of the Montreal – Be'er Sheva Partnership at the Jewish Agency and was a Community-Emissary in the Jewish Federation of Columbus, Ohio. Lihi holds a master's in Public Policy and BA in Political Science from Ben-Gurion University, as well as a certificate in International Development and Humanitarian Aid from IDC Herzliya.  Lihi lives in Tel Aviv and is proudly married to Noa.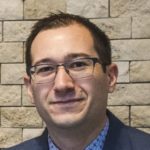 Ben Murane is the Executive Director of the New Israel Fund of Canada and a leading voice of millennial engagement with Israel. For over fifteen years, Ben has led at the intersection of Jewish life, social justice, and Israel. He previously worked for NIF's U.S. branch, won Jewish innovation awards for his work in environmentalism and campus life, and founded both online and offline Jewish communities. In 2012, he received the prestigious Dorot Leadership Fellowship in Israel, where he studied comparative nationalism and consulted for social action groups. He lives in Toronto with his wife and two young children.
Co-sponsored by Ameinu Canada and Canadian Friends of Peace Now.