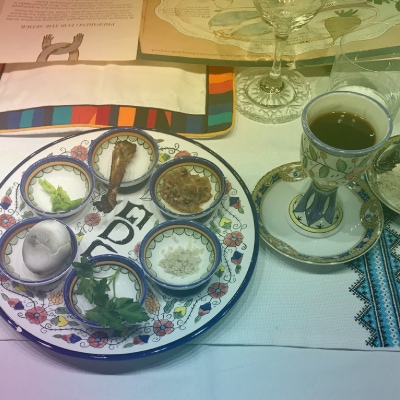 We are pleased to share a seder supplement fit for the current crisis, "Four Freedoms: A Seder Discussion Guide from NIF in the Time of COVID-19."
This brief resource contains texts that correspond to the four cups of wine — and can be used as jumping-off points for discussion. Each text is paired with guiding questions and a spotlight on NIF-funded organizations who are responding to this crisis by working to protect the most vulnerable communities in Israel.
And if you download the supplement, you'll also be invited to a Pre-Passover Virtual Text Study next Tuesday, April 7 at 1:00 pm Eastern / 10:00 am Pacific with the text's authors, Rabbi Ayelet Cohen and Rabbi Ephraim Pelcovits.
This supplement and next Tuesday's text study will help us understand how we and our allies can keep standing up for Israel's most vulnerable people in this time of crisis.