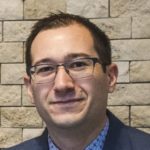 By Ben Murane, Executive Director
Our hearts have been with Ukraine over the past month and we hope every day for news of a ceasefire.
And the same has been true in Israel, despite the rather tepid, official responses of Israel's government. I've been uplifted to watch as NIFC's funded partners have mobilized to aid Ukraine and Ukrainian refugees, even as they continue to fight for democracy and equality for themselves.
This year we're delighted to again increase our funding to projects in Israel – thanks to the support of a thousand Canadians just like you.
In 2022, we're proud to work again with Israeli partners such as ACRI, Women Against Violence, Tag Meir, Physicians for Human Rights-Israel, Breaking the Silence, Bimkom, as well as again Shatil's Forum Against the Exclusion of Women.
Below are some highlights of just four new partners among our fourteen projects in Israel that are powerful, urgent, and innovative.
READ MORE: All fourteen of our funded projects in Israel in 2022.
Emek Shaveh – Archeologists Defending Human Rights in Jerusalem
Emek Shaveh is a new funded partner this year whose work resonates deeply with Canadian values: these archeologists protect Jerusalem's multi-cultural history and challenge those using Jewish historical sites as a pretext for dispossession and exclusive control.
Sadly, claims of Jewish archeological finds are being used to expand settlements – while some non-Jewish discoveries have been literally dumped into garbage. For example, last month Emek Shaveh and other partners thwarted an effort by Israel's parks authority to take control over areas of the Mount of Olives owned by churches – most alarmingly in partnership with well-known settler groups.
Jerusalem is home to three major faiths and we proudly fund Emek Shaveh's work to respect every heritage in Jerusalem and to oppose the occupation.
Shatil's Shared Society Directors' Forum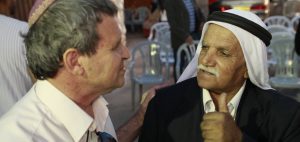 During last May, as shocking violence broke out in Israel's streets between Jewish and Palestinian citizens, the leaders of Jewish-Arab organizations urgently mobilized to demonstrate that most Jews and Palestinians opposed violence and supported equality for each other. Immediately, Shatil relaunched and expanded a forum for these organizations to combat incitement and ease tensions together in real-time.
In the aftermath of the violence, the Forum's importance has increased even further. It is clear that no one organization alone will achieve Jewish-Arab equality within Israel – doing so requires a deeper investment in public opinion research, collaboration with government bodies, new allies, and grassroots work in every corner of Israel.
The Shared Society Director's Forum is one of our signature commitments to preventing another outbreak of violence like last May and to fostering a truly shared society in Israel.
The Association of Ethiopian Jews – Black lives matter in Israel too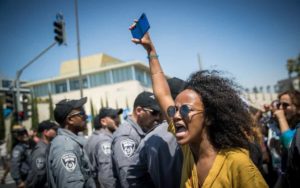 At a time of rising discontent with racial equality in North America, it was equally shocking in 2019 to see images of Israeli police violently dispersing Ethiopian Jewish protestors calling for an end to police brutality. The nonviolent marches erupted when TV news captured a white policeman beating a young black IDF soldier, still dressed in his military uniform.
Since then, one of the central NGOs working to end police violence has been the Association for Ethiopian Jews (AEJ). Their work combatting bias within law enforcement – as well as within the civil service – is critical for the lives of young men and women of Ethiopian descent in Israel.
We're proud to fund AEJ as part of our commitment to opposing racism and achieving equality in Israel.
The Heschel Center for Sustainability – Climate activism meets human rights activism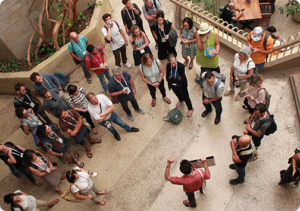 The Heschel Center for Sustainability, one of Israel's leading environmental groups, has recognized that climate activism often exists often in isolation. But environmental issues are human rights issues and vice versa. For instance, wouldn't a campaign to shutter a polluting factory also impact its low-income workers' livelihoods?
This unique and innovative project seeks to generate new collaborations between six different organizations – representing climate change, workers' rights, Jewish-Arab shared society, and others – to identify new solutions and foster broader coalitions together.
We're excited to fund long-term strategic thinking between Israeli social activists of all kinds in order to protect the planet and advance human rights.
READ MORE: All of our Funded Projects in Israel in 2022.
As always, the New Israel Fund's work is to identify the most impactful projects that will fight for social and economic justice, religious freedom, civil and human rights, shared society and anti-racism, equality for Palestinian citizens, and Israeli democracy itself.
Stay tuned in the coming months as we showcase three Israeli activists running these projects, their visions for a more just Israeli society, and their challenges in achieving it.