September 12, 2019
by Cantor Cheryl Wunch, NIFC Naomi Chazan Fellow
Published on Reformjudaism.org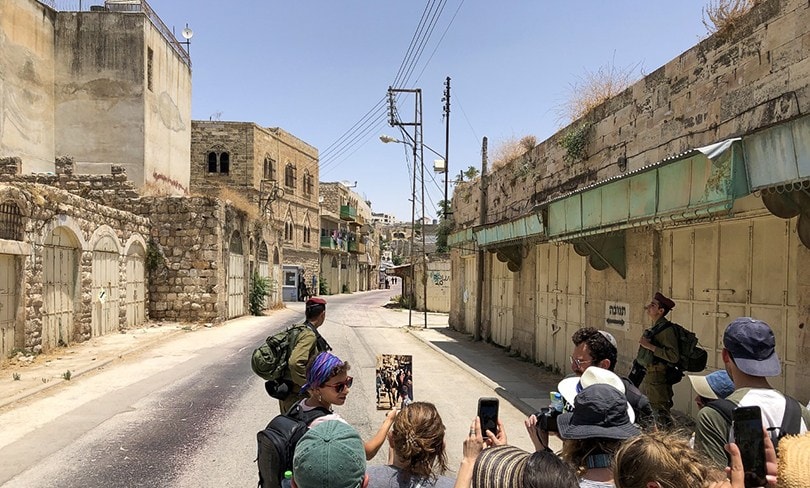 This year, I was chosen by the New Israel Fund of Canada as one of three "young" adults to be the country's Naomi Chazan Fellows. Honoured to be selected, I am charged to learn about the work of some of the New Israel Fund (NIF) grantees and share that knowledge within my own community.
We began the year with a study tour that took us, along with the fellows from Australia, the U.K. and the U.S., on an eye-opening journey through Israel and the West Bank, where we met with grantees who are working in six distinct areas:
Social and economic justice
Shared society and combating racism
Religious freedom
Safeguarding human rights and democratic infrastructure
Palestinian society
New initiatives for democracy
As both the oldest participant and the only clergyperson on the tour, I found many of my opinions and perspectives differed from the other fellows. I have always been socially and politically left-wing in my personal beliefs, but when it came to Israel, I had been brought up to believe that "wherever we stand, we stand with Israel."
Questioning and critiquing Israel was not something I felt was appropriate for me to do, and yet I always knew there had to be more truth than what I had learned. I finally came to the realization that if I want to call myself a leader of the Jewish people, I need to learn the facts, on-the-ground, about the Jewish homeland.
This fellowship is the first step in that process.
Read the rest of Cheryl's blog on www.reformjudaism.org
Cantor Cheryl Wunch, is a cantor and educator in Toronto, Ontario, Canada. She was ordained by Hebrew Union College-Jewish Institute of Religion in 2011 and prior to returning to Canada, served congregations in the U.S. and the U.K. She is a member of the American Conference of Cantors and serves on its ethics committee and as chair of the Women in the Cantorate task force. Cheryl is a 2019-2020 Naomi Chazan Fellow with the New Israel Fund of Canada.
Learn more about Cheryl and the other Canadian fellows here. Applications for the 2020-2021 fellowship open in February 2020.