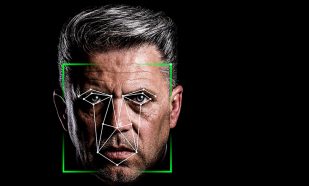 NIFC flagship project partner the Association for Civil Rights in Israel (ACRI) has submitted two petitions to the Jerusalem Court of Administrative Affairs on the failure of the Israel Police and the Israel Defense Forces (IDF) to reveal their use of facial recognition technology practices in both Israel and the West Bank under the Freedom of Information Law.
ACRI Director of the Social and Economic Rights Unit Gil Gan-Mor said, "The refusal of the Israel Police and IDF to provide the public with information on the issue of technology-based on facial recognition is out of step with international practice. In other places worldwide the police and army initiate transparency of information to the public, explain how the technology is used, for what uses and under which restrictions. You must remember that this is a technology that by its nature allows tracking of massive numbers of people, not just criminal elements, and has the potential to harm everyone."
ACRI argues that the information can then be used for legislation which would set out what is and isn't allowed. Gan-Mor said, "Without transparency, we don't know what they are using this technology for and how it harms us and how it helps us, who supervises its use and with what means. We don't want to wake up one morning and discover that its use is already widespread and only then start to ask the important questions."
NBC News recently exposed how the facial technology systems of Israeli startup AnyVision is used extensively for surveillance of Palestinians in the West Bank. Microsoft subsequently disinvested from AnyVision.
The Israel Police said, "Israel Police operates a range of technological means allowing the best protection for average citizens and improving police duty – preventing offenses and their exposure, finding criminals and maintaining public peace and security and the best protection services for average citizens. All operations are performed according to the instructions of the law. In the natural course of things we do not provide details about these matters which assist in protecting the safety and security of the public and the response to the petition will be given to the court."
The IDF said it would not be able to provide information before the court ruling.