Virtual Vigil Against Violence Between Jews and Palestinians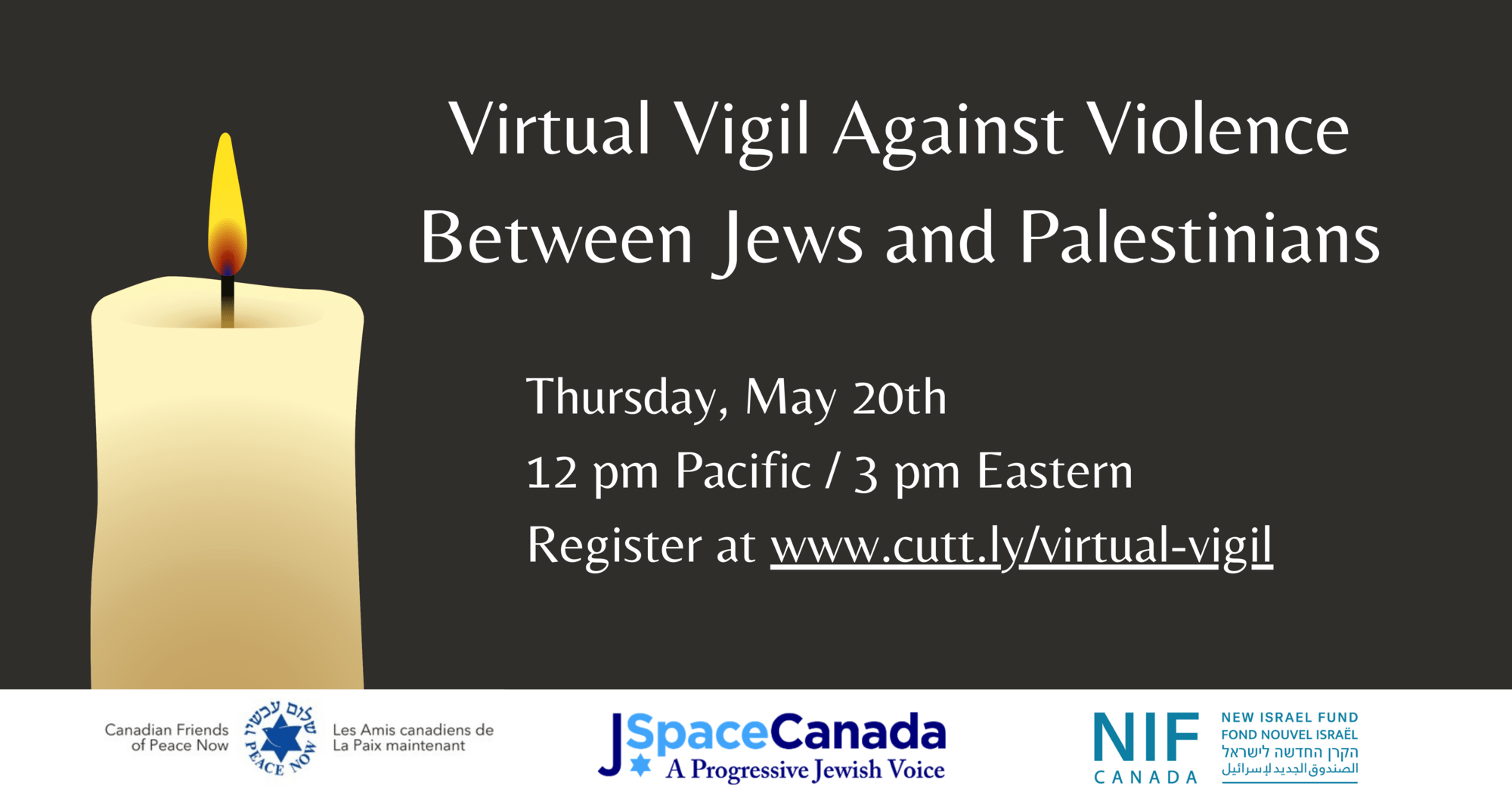 As violence escalates, our community mourns the tragedy engulfing Jews and Palestinians in Israel, Gaza, and the West Bank.
Instead of despairing, we choose this moment to stand up as progressive Jewish Canadians and to stand in solidarity with those on the ground who are working to rebuild Jewish-Arab shared society and to end the occupation.
Join this coast-to-coast virtual vigil with reflection and Jewish prayer, as well as practical actions you can take to help make a difference.
Organized by Canadian Friends of Peace Now, JSpaceCanada, and the New Israel Fund of Canada.
Community partners: Ameinu Canada
*Community partner list is in formation. Contact hannah@nifcan.org if you want your organization to be a community partner.
For program inquiries, contact Hannah Cohen at hannah@nifcan.org.
For media inquiries, contact:
Karen Mock, JSpace Canada, president@jspacecanada.ca
Gabriella Goliger, Canadian Friends of Peace Now, goliger@rogers.com
Ben Murane, New Israel Fund of Canada, ben@nifcan.org