13th Annual Shira Herzog Symposium: Celebrating Defiance
October 15 @ 4:00 pm

-

6:00 pm
13th Annual Shira Herzog Symposium: Celebrating Defiance
Honouring three incredible resisters from the front lines against Jewish extremism
Sunday, October 15th at 4 PM Eastern / 1 PM Pacific
In-person: Beeton Hall, Toronto Reference Library, 789 Yonge Street, Toronto
Virtual: On Zoom
Since January, masses of Israelis from every walk of life have demonstrated against their government's extremist and anti-democratic agenda. The protests have continued more than 30 weeks, becoming the largest civil movement in Israel's history.
Here in Canada, we have not merely watched this movement with pride, but actively supported it. Many of us have also opposed the silence of our own Jewish institutions, even as those of other diaspora countries spoke out clearly.
In this pivotal moment of defiance and courage, we proudly bring to Canada three key civil society leaders fighting for a truly democratic and shared Israel: Orly Erez-Likhovski of the Israel Religious Action Center; Eran Nissan of Mehazkim; and Amal Oraby of NIF. Our moderator is Canadian columnist and critic Andrew Z. Cohen.
Join us on Sunday, October 15th in Toronto and online to hear how Israelis are growing a pro-democracy movement that includes equality for Palestinian citizens and ending the occupation – and how you can help.
The annual symposium is named after Shira Herzog (z"l). Shira Herzog was a Canadian-Israeli leader, a loving critic of Israel, and a major supporter of NIFC before she passed away in 2014. Learn more about her here.
Advance registration is required for both in-person and virtual participation. You can choose in-person or virtual participation in the registration form below.
Co-presented by ARZA Canada, Canadian Friends of Peace Now, and JSpaceCanada.
Our speakers: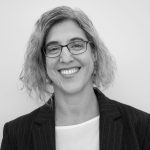 Orly Erez-Likhovski holds a bachelor's degree in law from Tel Aviv University. After interning in the Supreme Court, she got a master's degree in law with a focus on human rights law at Columbia University in New York. Orly is a member of the Bar Association in Israel and New York. Orly has served as an attorney at IRAC since 2004, as Director of the Legal Department from 2014-2021, and Director of IRAC since 2021. Orly has brought about significant legal achievements such as making gender segregation on public transportation illegal, ending the Orthodox monopoly on state-funded salaries to rabbis, filing (and winning) the first ever class action suit regarding exclusion of women, and disqualifying racist candidates from running to Israel's parliament.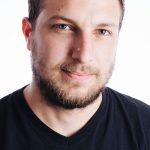 Eran Nissan is an Israeli peace activist. Prior to joining Mehazkim, Eran headed the Education and Advocacy Department at 'Peace Now'. Eran holds a B.A. in Political Science & Philosophy from the Ben-Gurion University and an M.A. in Emergency and Disaster Management from the Tel Aviv University. Eran is a certified dog trainer, and volunteers at Magen David-Adom as an EMT and an ambulance driver.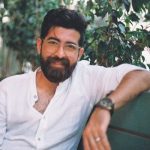 Amal Oraby is a Palestinian lawyer and human rights activist, and a member of the Board of Directors of Amnesty International Israel. Amal joined the New Israel Fund last year as the Director of Communications for Palestinian Society in Israel. Previously, Amal worked at Sikkuy-Aofuk in the Equality Policy Department. He has also worked at a private law firm in East Jerusalem specializing in planning and labour law. Amal is a prolific op-ed writer in Hebrew newspapers and records a legal human rights podcast on the Arab 48 website. Amal has an LLM degree from the University of Haifa and a master's degree in urban planning from Hebrew University.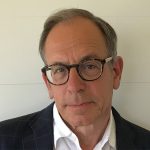 Andrew Cohen (Moderator) is a best-selling writer, an award-winning journalist and a professor of journalism, whom The New York Times calls one of "Canada's most distinguished authors." In a career of 45 years, he has written on politics and culture from Ottawa, Toronto, London, Washington and Berlin. His seven books of history, biography and commentary range in subjects from Canada's constitutional politics to national character to Arctic exploration. He writes a weekly column for Postmedia News, appears regularly on radio and television, and is a consulting producer on a television documentary on John F. Kennedy airing in November. www.andrewzcohen.com