(New Generations) Sheikh Jarrah 101: What Happened & What's Next?
20 June 2021 @ 11:00 am

-

12:00 pm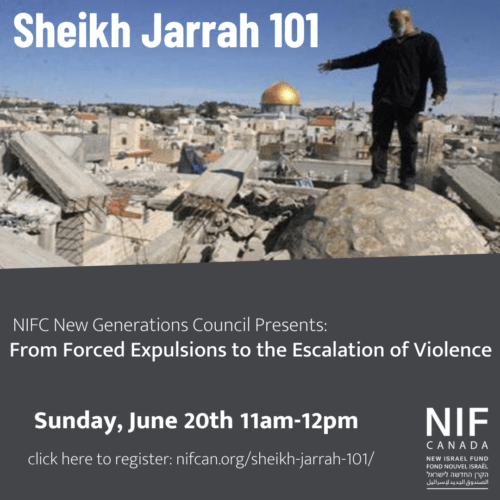 The bombing and rockets have stopped and Netanyahu is out. What's next?
How did a "real estate dispute" tip off rockets and bombing that killed 269 people, including 68 children, in Israel/Palestine? What happened in Sheikh Jarrah, and how does it fit into the wider context of the conflict? What might Israel's new government mean for the occupation?
In the wake of Sheikh Jarrah, the recent violence and a new government in Israel, much has changed in the last six weeks. You might be feeling—as many of us do—that you don't know enough to participate in the conversation. We at NIFC New Generations want to change that. 
Join us for the first event in our new speaker series, in which we bring you up to speed on a range of issues that have crystallized into the current situation in Palestine/Israel—starting with the forced expulsions in Sheikh Jarrah. In future sessions, we'll cover such key topics as 1948 and the Nakba; 1967 and the Occupation; Oslo, Israeli Settlements and Annexation; Jerusalem; the Blockade of Gaza; the Boycott, Divestment & Sanctions movement; and the conversation on Apartheid. Bring all the questions you've wanted to ask, and leave with renewed understanding.
The New Israel Fund of Canada mobilizes Canadian Jews and other supporters to advance our vision through raising funds for projects in Israel and areas under its authority and through educating and engaging the public on the critical issues facing Israeli society.
NIFC New Generations is a community of people in their 20s and 30s who value and actively support the advancement of progressive civil society and democracy in Israel, equality for all those living under its authority, and an end to the occupation.
Please note that this event is intended for New Generations.
Speakers: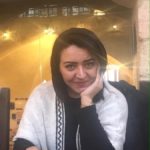 Nivine Sandouka
is an expert in the field of program development, management, peacebuilding, and gender issues. She achieved her MA in democracy and human rights from Birzeit University and currently works with the German Association for Development Cooperation – AGEH. She is the executive director of Our Rights – Hoqoqona, a new NGO based in Jerusalem which focuses on civic and political rights of Palestinians in East Jerusalem, especially women, and runs a grassroots initiative called 'Judi, from me to you' which aims to bring women together. She is a civil society representative of the International Reference Group for the World Council of Churches.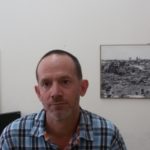 Aviv Tatarsky
– Aviv holds an Msc. in Mathematics from the Hebrew University in Jerusalem. He has been engaged in peace work for many years and since 2012 is working as researcher for Ir Amim, an Israeli NGO which focuses on Jerusalem in the Israeli-Palestinian conflict.  
Aviv
has first hand knowledge of the Israeli's goverments' motivations and strategies for East Jerusalem as well as the reality they create on the ground and the direct impact they have on people's lives. He is involved – among other issues – in monitoring Israeli settlelement policies in Jerusalem, analyzing and drafting intervention suggestions regarding escalations in the Temple Mount/Haram a-Sharif, and organizing Israeli action in solidarity with Palestinians in Jerusalem. 
Aviv
has 20 years of experience of Martial Arts and meditation practice. Along with his many years of activism this has led him to study and implement forms of nonviolence and nonviolent struggle.
Amy Cohen has been serving as the Director of International Relations and Advocacy for Ir Amim since 2019. She is the organization's key liaison to the international community concerning the geopolitical developments in Jerusalem; conducts policy advocacy with the United States, Canada, Latin American countries and Europe; and conveys Ir Amim's expert analysis to international media outlets, policymakers, and think tanks. Prior to her position at Ir Amim, she worked as the Trilateral Development Cooperation Officer with MASHAV- Israel's Agency for International Development Cooperation, a department within the Israeli Ministry of Foreign Affairs. Over the course of her career, Amy has likewise engaged in programming and advocacy work on issues pertaining to refugees and asylum seekers, minority rights, women's empowerment, and socioeconomic development in various social change and aid organizations in Israel and abroad, including Care International.