(NIF US) Book talk with Daniel Sokatch: Can We Talk About Israel?
3 November 2021 @ 1:00 pm

-

2:00 pm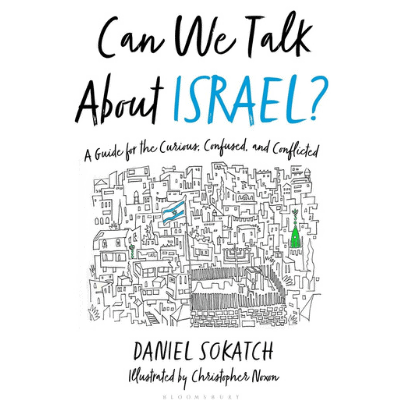 As an expert who understands both sides of one of the world's most complex, controversial conflicts, Daniel Sokatch takes a hard look at Israel and Palestine in CAN WE TALK ABOUT ISRAEL? A Guide for the Curious, Confused, and Conflicted to explain why Israel and the Israeli-Palestinian conflict drives so many otherwise reasonable and well-informed people off the deep end.
CAN WE TALK ABOUT ISRAEL? dives into why so many people feel so strongly about Israel and the Israeli-Palestinian conflict without actually understanding it very well at all. Why does this issue alone turn some classic Jewish liberals into uber-conservatives? Why do compassionate and judicious intellectuals single Israel out for boycotts, sanctions, and a level of opprobrium they do not apply to the dozens of other state actors out there? Why do Evangelical Christians who have never even met actual Jews, or for whom Jews are basically souls to be saved, feel such fierce loyalty towards Israel? Why does it sometimes seem like Israel is the answer to "what's wrong with the world" for half of the people in it, and "what's right with the world" for the other half?
Daniel Sokatch has served as the CEO of the New Israel Fund since 2009. During the past decade of extraordinary challenges, NIF has risen to new heights as the great defender of justice, democracy and equality in Israel.
Before joining NIF, Daniel served as the Executive Director of the Jewish Community Federation of San Francisco, the Peninsula, Marin and Sonoma Counties. Prior to his tenure at the Federation, he was founding Executive Director of the Progressive Jewish Alliance (now Bend the Arc). In recognition of his leadership, Daniel has been named four times to the Forward newspaper's "Forward 50," an annual list of the fifty leading Jewish decision-makers and opinion-shapers. He has contributed articles to leading newspapers and magazines, including The New York Times, Washington Post, the Forward and Haaretz. Daniel holds an MA from the Fletcher School at Tufts University, a JD from Boston College Law School, and a BA from Brandeis University. He is married, is father to two daughters, and resides in San Francisco.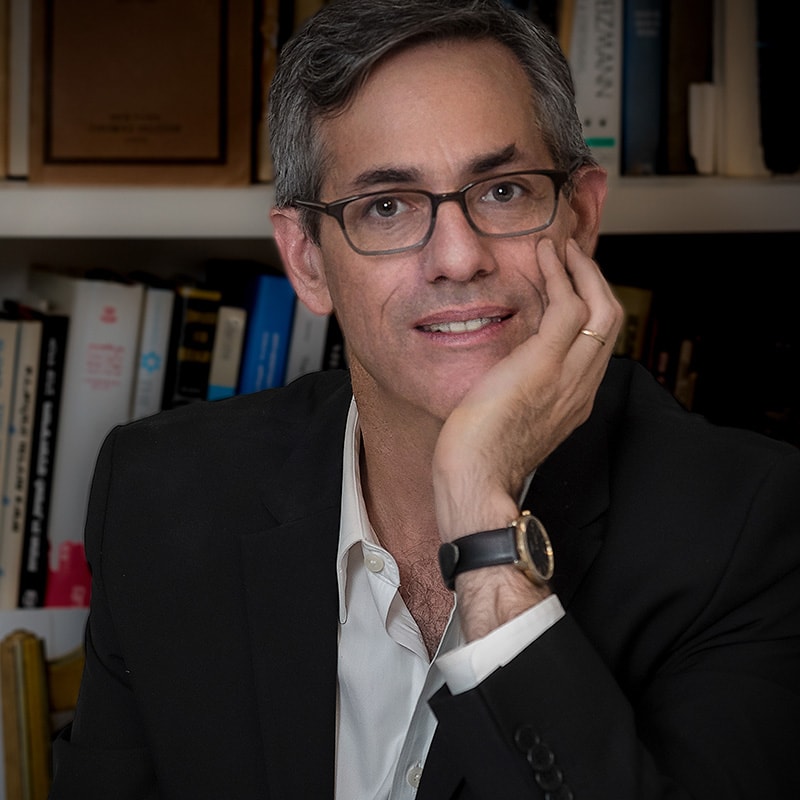 David N. Myers is the Sady and Ludwig Kahn Professor of Jewish History at UCLA as well as the director of the UCLA Luskin Center for History and Policy. Myers served as President/CEO of the Center for Jewish History in New York during 2017-18. An alumnus of Yale College (1982), Myers undertook graduate studies at Tel-Aviv and Harvard Universities before receiving his Ph.D. with distinction in 1991 in Jewish history from Columbia University. He has written widely in the fields of Jewish intellectual and cultural history. His books include Re-inventing the Jewish Past (Oxford, 1995), Resisting History: The Crisis of Historicism in German-Jewish Thought (Princeton, 2003), Between Jew and Arab: The Lost Voice of Simon Rawidowicz (Brandeis, 2008), Jewish History: A Very Short Introduction (Oxford, 2017), and The Stakes of Jewish History: On the Use and Abuse of Jewish History for Life (Yale, 2018). Myers has also edited or co-edited nine books, including most recently The Eternal Dissident: Rabbi Leonard I. Beerman and the Radical Imperative to Think and Act (California, 2018). At present, he is completing a monograph, with Nomi Stolzenberg, on the Satmar Hasidic community of Kiryas Joel, New York.
From 2010-15, Myers served as the Robert N. Burr Chair of the History Department. Prior to that, he served as Vice Chair for Academic Personnel in the History Department (2002-04). For ten years, Myers served as Director of the UCLA Center for Jewish Studies (1996-2000, 2004-09, 2010-11). Myers has taught at the École des Hautes Études en Sciences Sociales (Paris) and Russian State University for the Humanities (Moscow). He has received fellowships from the Leo Baeck Institute, Fulbright Foundation, Lady David Trust, and the Memorial Foundation for Jewish Culture. Myers has been a fellow at the Katz Center for Advanced Judaic Studies at the University of Pennsylvania on three occasions (1995, 2009-10, 2016); he has also visited at the Institute for Advanced Studies in Jerusalem in 1997. Myers has served as a member of the board of the Association for Jewish Studies, as well as a teacher for the Wexner Heritage Foundation. He writes frequently on matters of contemporary Jewish concern. Since 2002, Myers has served as co-editor of the Jewish Quarterly Review. He is an elected Fellow of the American Academy for Jewish Research, as well as a Fellow of the Los Angeles Institute for the Humanities.
Photo Credit: Scarlett Freund