(NIF US) Israel's Pro-Democracy Pushback
February 7 @ 2:00 pm

-

3:00 pm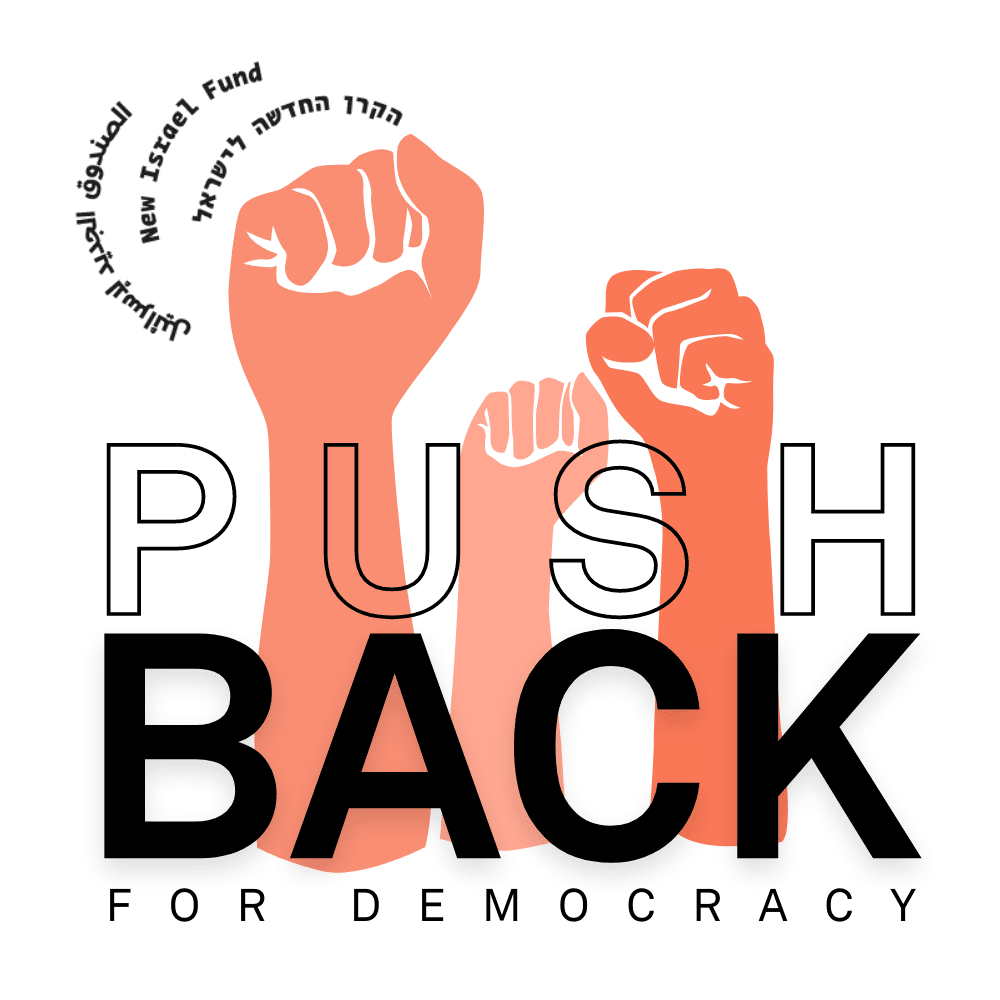 The Campaigners Behind the Pro-Democracy Pushback
With Citizens' HQ's Reut Mor and Eran Nissan
Tuesday, February 7th
11 AM Pacific / 1 PM Central / 2 PM Eastern
Location: Zoom link provided prior to event
Register on NIF US's website here
There is no way to avoid the fact that we are in a crisis. Each day, Israel's government reveals a new policy threatening democratic values and institutions. From judicial independence to forced expulsions of Palestinians in the West Bank to threats against human rights organizations, the most marginalized in Israel and under Israel's control are under threat.

But not all hope is lost. 

We are the pro-democracy pushback. The New Israel Fund, Shatil, and our grantees are taking on this hardline government's actions in the streets, in the Knesset, and over the airwaves. We're proud to empower activists and organizations who are standing up to defend democracy.

Come join us on Tuesday, 11am PST/2pm EST/1pm CST February 7 to hear from NIF young activists and Citizens' HQ's Reut Mor and Eran Nissan about how we're continuing our work in this fraught moment.

While the protests in the streets are (rightfully) grabbing headlines, NIF grantee Citizens' HQ is fighting back behind the scenes. As a coalition of progressive organizations including a number of NIF grantees, that provides research, media advising, and digital skills to the broader pro-democracy movement. While Citizens' HQ has largely remained behind the scenes, their work has been invaluable in supporting the activists and organizations fighting back.

Reut Mor is a Co-director and Co-founder of the Citizens' HQ, an innovative platform for cooperation between organizations in Israeli civil society. She is also a strategy and communications consultant to organizations, political campaigns, and social movements. In her consulting practice, she provides strategic counsel and campaign management to nonprofits, members of Knesset, and initiatives for social change. In 2018, Reut managed a progressive campaign for a mayoral candidate in Tel Aviv.

Eran Nissan is the CEO of Mehazkim, and an Israeli peace activist. Prior to joining Mehazkim, Eran headed the education & advocacy department at Peace Now, and has interned at the US Congress as part of 'New Story Leadership.' Eran has a BA in Political Science & Philosophy from the Ben Gurion University, and is currently working on an MA in Emergency & Disaster Management at Tel Aviv University.