Meet Israel's Faithful Left
September 20 @ 1:00 pm

-

2:00 pm
Smol Emuni, or the Faithful Left, is a diverse group of religious Israeli Jews who are bringing their faith to the public discourse in an effort to counter the Jewish supremacy and the government's misrepresentation of Jewish values that it uses to justify its extremist actions. The Faithful Left group launched at a conference in Jerusalem in January which attracted hundreds of people — far more than the organizers expected — and received national coverage.
Since April, NIFC has been proud to support an emergency project in partnership with the Faithful Left group to increase the representation of progressive religious voices in Israel, and to create a political and spiritual home for religious Jews who are seeking a more balanced, open, and tolerant Judaism.
On September 20th, we are pleased to host two of the leaders of this important movement, Brit Yakobi (NIF's Shatil) and Mikhael Manekin (the Alliance for Israel's Future), for a virtual presentation and discussion. Brit and Mikhael will share what inspired them to create this movement, what challenges they've faced, and what lies ahead. Falling right between Rosh Hashanah and Yom Kippur, in the 10 Days of Repentance, we will use this opportunity together to learn from each other and to reflect on what our Jewish values mean to us, and how we can continue to actualize our values in the year ahead.
Register below to receive the Zoom link.
Our speakers: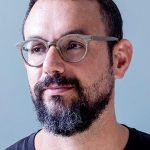 Mikhael Manekin is the director of the Alliance Fellowship program, an Arab-Jewish political network in Israel. Before running the Alliance, Mikhael served as the director of Molad, a non-partisan progressive think tank in Jerusalem focused on democratic change in Israel. Prior to that, Mikhael was the executive director of Breaking the Silence. In 2021, Mikhael published the book Athalta- Ethics and Tradition in a Time of Power (Hebrew). The book is set to come out in English later this year. He lives in Jerusalem with his wife and three children.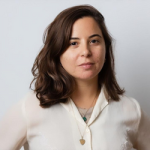 Brit Yakobi is the Director of the Religious Freedom and Gender department at Shatil, New Israel Fund's (NIF) action arm in Israel. Before joining Shatil, she was Director of Education at Jewish Pluralism Watch of the Israeli Masorti movement and also founded Free Space, a project that runs Jewish cultural events in abandoned synagogues in Tel Aviv. She has a B.A. in Talmud and an M.A. in Jewish and Gender Studies.