2022 Featured Activists: EFRAT YERDAY
(Part One)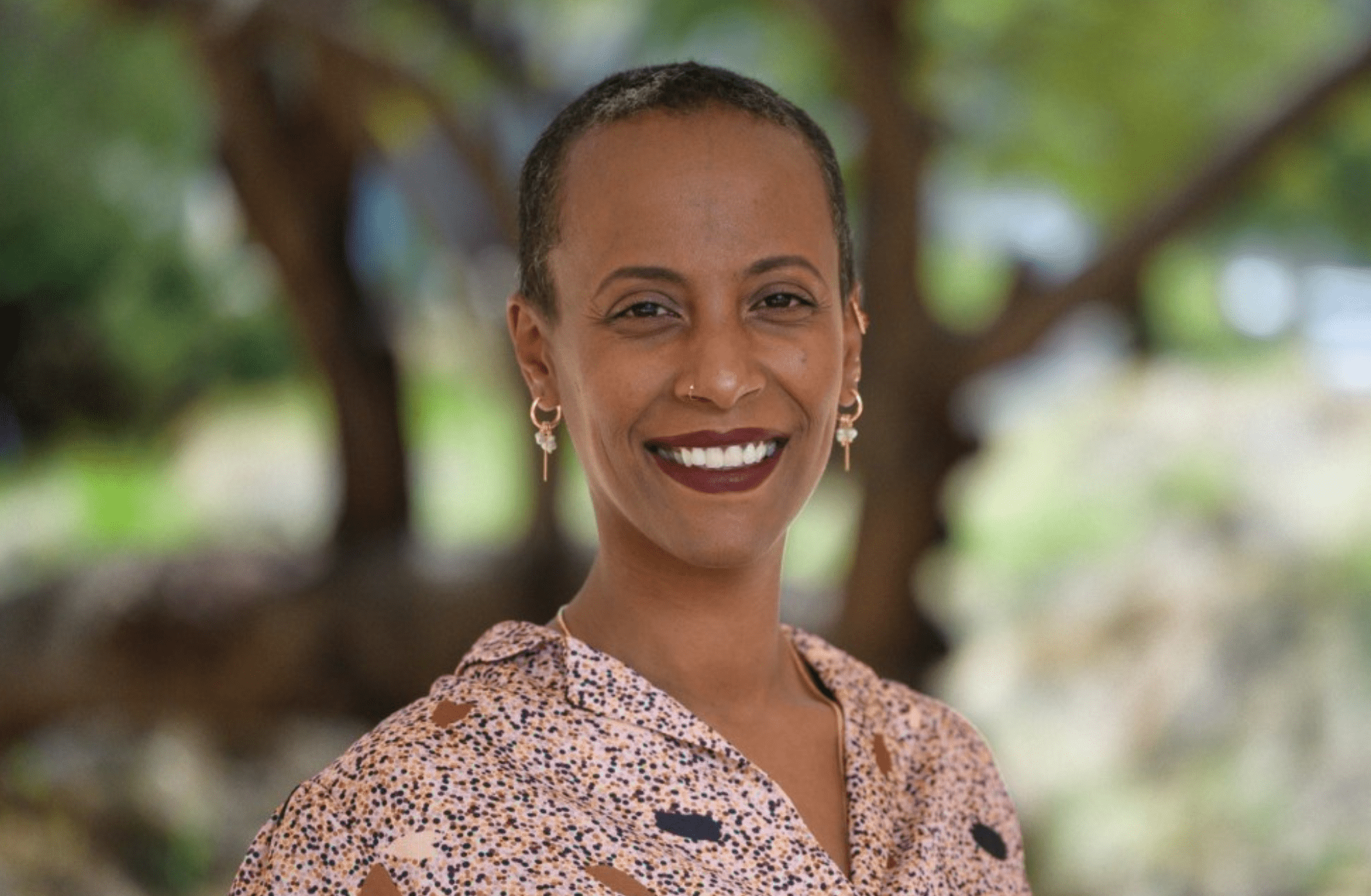 Meet Efrat Yerday, Chairwoman of the Association for Ethiopian Jews
Efrat is unusual for her age cohort in the Israeli Ethiopian community. She was born in Israel in 1981, three years before Operation Moses, the first mass immigration of Ethiopian Jews. At the time, only a few thousand Ethiopian Jews lived in Israel.  
Efrat's parents come from a small, mostly Jewish village in the Tigray region of Ethiopia. Her father was a pioneer, arriving in Israel on a fishing boat as a tourist in 1970, when there was only handful of Ethiopian Jews in the country.
Efrat's mother worked cleaning houses and taking care of seniors while her father consulted for the Ministry of Education about Ethiopian-Israeli pupils, presented the news in Tigrinya on the radio, and was a leader in Ethiopian community affairs.
She grew up as one of six siblings in a religious family in a largely Mizrachi neighbourhood in Ashdod and was the only pupil of Ethiopian origin in her class. She encountered racism, but its impact on her self-esteem and self-perception was small. This was in part because of supportive people in her life: a school principal and especially her father. When Efrat's siblings challenge their father's contention that he hardly ever experienced racism, he tells them, "It's not racism. It's ignorance."
"Every tiny thing anyone said about my colour, I could go to the principal and get protected," she tells us. "I could see him giving a boy a flick because he said something not nice about my colour. When you get this kind of treatment, and when your father says whoever says something is stupid, you learn it's not your responsibility. The problem is on the other side."
A burning awareness
After high school, Efrat did her national service as a guide in the highly competitive Society for the Protection of Nature in Israel. She earned her BA in sociology from Ben Gurion University, simultaneously becoming socially active.
"Awareness of the gap between the story I grew up with ⁠— of how my father came to Israel and didn't have citizenship for years ⁠— and the story the government tells about the aliyah of Ethiopian Jews burned in me," she says. "I started becoming familiar with materials about racism in general and in other parts of the world and with Mizrachi and the Palestinian histories. I began to learn an academic language for the things that bothered me. All my papers were about identity, racism, and history." She also worked on public housing issues, initiated an intellectual support group for Ethiopian-Israeli students, taught a university course about Ethiopian Jews and, in exchange for a scholarship from the Association of Ethiopian Jews, she updated the organization's website. In 2011, she became its spokesperson, and in 2019, its chair.
Efrat married Liam Timur, a high-tech program developer and they have a three-year-old daughter. Along with parenting and activism, she is completing her PhD in sociology, focusing on Ethiopian Israelis' fight for citizenship. Her doctoral thesis studies the group that came to Israel before the mass immigration of the 1980s and their role in the process of gaining recognition as Jews and therefore of the right to Israeli citizenship. She is also working on an independent project with two children's book authors about racism in children's literature. "I have many projects like this," she says.
The Association – and Efrat – is currently focused on two main projects: police brutality and adequate representation of Ethiopian-Israelis in the public sector – specifically implementing the affirmative action law the Association promoted ten years ago.
"When others suffer, I suffer."
Efrat wants to continue her academic career but also knows she will always be an activist.
"All my life, I wanted to advance things and I did, but I was responsible only to myself," she says. "Being chair of an organization brings a lot more responsibility. I'm accountable.  I have to make sure we meet our goals. I'm committed to something much bigger."
What gives her hope? The fact that basically, we all want the same thing: to live peacefully in a place where there is consideration and love. (Except for bad politicians and some tycoons, she says.)
She deals with challenges by surrounding herself with people with whom she can consult about anything and everything, including those who are willing to be critical of her.
"I can be very determined," she says. "And then I talk to a friend and she can tell me 'You're banging your head against the wall' and give me perspective."
What motivates her? Efrat says that her motivation is personal.
"When others suffer, I suffer. And I want to feel good in this world," she says. "When police shoot young black men, when Arabs are discriminated against, when my mom is mistreated by the Social Security Administration, it hurts me. It's not for justice, it's for me."
Written and reported by Ruth Mason.
Photo by Danny Machlis.
Read Part Two of Efrat's profile
Get updates in your inbox
Sign up for our email newsletter and receive the latest news, invitations to events, and progress updates.