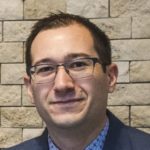 By Ben Murane, Executive Director
Murders are skyrocketing within the Arab sector in Israel – already 159 this year – in a relentless crime wave driven by decades of Israeli governmental neglect. The situation has reached terrifying heights under Minister of National Security Itamar Ben Gvir, whose racist words and deeds make international news almost daily.
That's why NIFC has issued $35,000 of funding for one of our most important emergency projects this year: support for bereaved families of these murders through the National Committee for the Arab Local Authorities in Israel (NCALA).
Today, every day and a half, an Arab person is murdered in Israel. Shooting incidents occur in the Arab communities at a rate that exacts a severe toll on Palestinian citizens' feelings of personal security.
Last week's mass protests in Tel Aviv and Jerusalem included keynotes by Arab leaders. Speaking in Tel Aviv, Arab mayor Mamoun Abd al-Hay charged, "Whoever appoints Ben Gvir to keep us safe, doesn't want to keep us safe. A minister who doesn't want us in the country will protect us? A minister who hates Arabs will protect Arab children?"
In Jerusalem, Arab educator and activist Warda Sada said: "We have gotten to a situation in the State of Israel in which a group of complete racists is controlling the entire government… but can't control organized crime gangs right under the police's nose."
Our emergency funding to NCALA will help put an immediate end to the violence epidemic. In the absence of a government response, NCALA partnered Women Against Weapons to initiate the "We Want to Live" campaign. This project seeks to create three regional forums for bereaved Arab Israeli families, educate Jewish Israelis, and engage the protest movement with this urgent issue.
This project is doubly important today: it is critical to the safety of Palestinian citizens, who are twenty percent of Israel's population, and for them to see that the Jewish majority will mobilize for their safety.
The future of Jewish-Arab shared society may very well depend upon it.