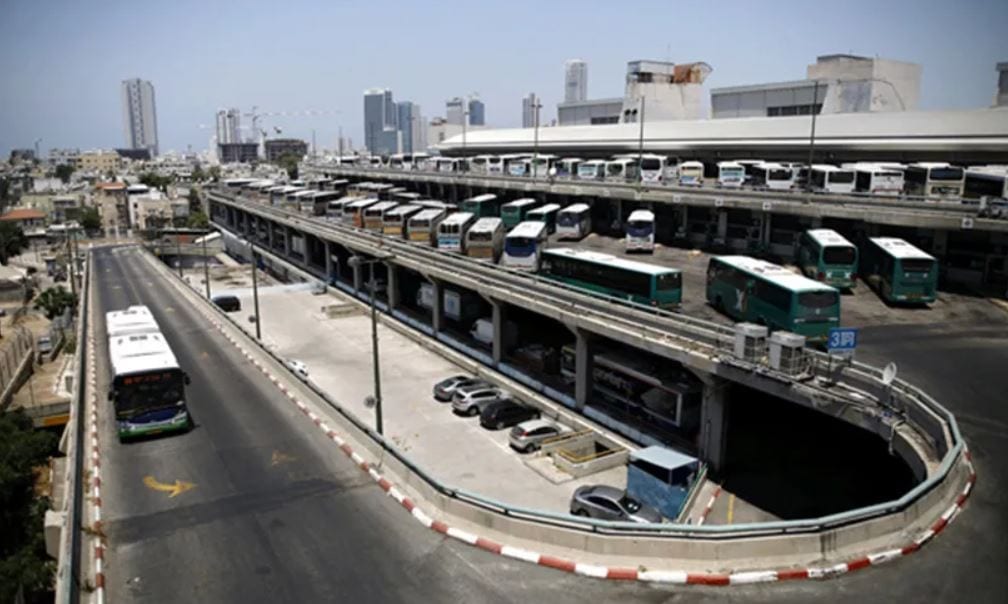 NIFC project partner Association for Civil Rights in Israel (ACRI) has petitioned the Tel Aviv District Court to compel the city to vacate the Tel Aviv Central Bus Station by 2023. Local movements to remove the station have been ongoing for decades, with the building complex being dubbed one of the biggest social, health, and environmental hazards in the history of the State of Israel. 5,500 buses pass through the Tel Aviv Central Bus Station each day creating vast amounts of air and noise pollution. Ministry of Health figures reveal that women living near the bus station are twice as likely to die of lung cancer than the national average. Of the 100,000 women living near the bus station, 46 were diagnosed with lung cancer as of 2016, compared with the national average of 23. According to the Ministry of Environmental Protection, the Tel Aviv Central Bus Station is "Israel's worst source of air pollution."
The ACRI petition was filed together with a Tel Aviv-Yafo Council Member who is also the Chair of the Neve Sha'anan neighborhood committee in South Tel Aviv — where the station is located as well as with the environmental group, Green Course. The petition demands that the city end its use of the station and vacate it by 2023.
Last year, Minister of Transportation Merav Michaeli signed a plan to vacate the bus station by 2023, which was welcomed by Tel Aviv Mayor, Ron Huldai. Since then, however, Huldai has backtracked, offering no public explanation as to why.
What especially concerns the petitioners is that the Tel Aviv Municipality has no alternative plan to fully move the bus station, which suggests that Huldai has decided to leave it where it is indefinitely, ignoring the many documented risks it poses to nearby communities