With:
Maureen Silcoff, Barrister & Solicitor, Silcoff Shacter
Dr. Tally Kritzman-Amir, Visiting Fellow at Harvard University Law School
Wednesday, June 6, 6:00 – 8 p.m.
Hosted by Gowling WLG, 1 Toronto Place, 100 King West Street.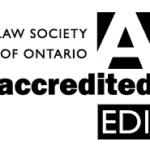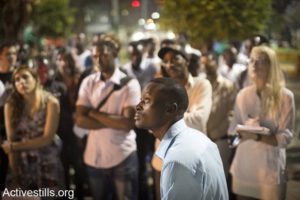 Buy your tickets below!
Why would the Canadian government absorb asylum seekers from a fellow OECD country that itself accepts none?
For over a decade, asylum seekers from African conflict zones have found a fragile haven in Israel, despite the Israeli government's refusal to review their asylum applications. Last month, Prime Minister Netanyahu announced – then abruptly cancelled – a deal with the UN refugee agency (UNHCR) to absorb some asylum seekers and send others to western countries like Canada.
Internationally, Canada's handling of refugees is often credited as the gold standard. Here at home, reactions tend to be more nuanced. Canada's treatment of Syrian refugees was met with a high level of approval, but irregular border crossing has sparked criticism that Canada is losing control of its border.
Join the New Israel Fund of Canada (NIFC) and the Canadian Association of Refugee Lawyers (CARL) for a fascinating discussion with Israeli and Canadian experts about two allied countries with very different approaches – and perhaps some similarities – to refugee law.
This event is CPD accredited by the Law Society of Ontario for one hour substantive and one hour ethics, diversity and inclusion professionalism. Licensees of the Law Society of Ontario now have to complete 3 EDI hours by December 31, 2020. EDI hours also count towards the required 3 Professionalism hours each year. Light refreshments will be available.

________________________________________________________________________
About the Presenters: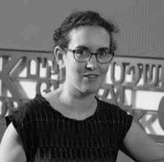 Dr. Tally Kritzman-Amir is currently a Visiting Fellow at Harvard University Law School and a Senior Lecturer of immigration and international law at the College of Law and Business, Israel. She received her LLB from Tel Aviv University, Magna Cum Laude (2002). She clerked for Justice Mishael Cheshin in the Israeli Supreme Court, and she has been a member of the Israeli bar since 2004. She received her PhD from Tel Aviv University after graduating from the direct PhD program, and wrote her thesis on "Socio-economic refugees" (2008). She was a Fox International Fellow at Yale University (2006-7), a Hauser Research scholar at NYU (2008-9) and Polonsky Fellow at the Van Leer Jerusalem Institute (2010-5).
Maureen Silcoff obtained a Bachelor of Arts (Honours) from Concordia University and a Juris Doctor from Osgoode Hall Law School. She was called to the Ontario Bar in 1988. Aside from many years in private practice, Maureen also spent five years as a member of the Immigration and Refugee Board. Maureen co-chairs the Canadian Association of Refugee Lawyers litigation committee and is the recipient of the organization's 2012 Advocacy Award. She was involved in Charter challenges to the Interim Federal Health Program and the Designated Country of Origin regime. Maureen has led the Refugee Lawyers' Association Access to Justice Committee.
___________________________________________________________________________
About Us:
Founded in 2011, the Canadian Association of Refugee Lawyers (CARL) serves as an informed, national voice on refugee law and the human rights of refugees and forced migrants, and promotes just and consistent practices in the treatment of refugees in Canada. Become a member.
The New Israel Fund of Canada (NIFC) is committed to fostering the development of Israel as a Jewish and democratic state as envisioned in its Declaration of Independence. Read about our campaign to help African asylum seekers in Israel.
[xyz-ihs snippet="Asylum-Seeker-Form"]