Shared Society & Combating Racism
Fostering More Than Just Coexistence
NIFC works to advance a society in Israel that is truly shared among its citizens, and to combating racism and discrimination against minorities all kinds, including non-citizens residing in Israel.
The deepest rift in Israeli society is between Jewish and Palestinian citizens (sometimes called Israeli Arabs). In addition, there are troubling disconnects and enmities between Jewish sectors of the public.
Our strategy focuses on creating shared spaces for Jews and Arabs at the national and local levels, including in the media, and on delegitimizing expressions of racism in the general population and by public figures.
Examples of recently-funded projects include Tag Meir's solidarity visits to victims of price tag attacks and terrorism.
Tag Meir: The Light Tag Forum
Solidarity Visits to Victims and Survivors of Racial Violence Incidents
Tag Meir is a coalition comprised of 48 organizations from across the religious-secular spectrum that works to combat "price tag" attacks and hate crimes. Our project provides urgent response visits to victims of hate crimes, as well as events that demonstrate solidarity between all types of Israelis. Tag Meir has shifted their urgent responses to the needs of the current emergency: food for asylum seekers and refugees and delivery of masks to communities in need.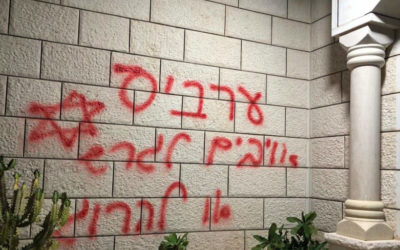 A new website called The Gizanomat (based on the Hebrew word for racism) launched this week as a tool for citizen reporting and documenting racism. The project was launched by NIFC's flagship project partner Association for Civil Rights in Israel (ACRI), as well...
Get updates in your inbox
Sign up for our email newsletter and receive the latest news, invitations to events, and progress updates.