Fighting the Overrides: Protecting the Judiciary in Israel and in Canada
December 14 @ 12:00 pm

-

1:00 pm
Earlier this month, Israel's fifth election in four years resulted in disturbing gains by far-right, anti-democratic politicians. As coalition negotiations continue, members of the likely-governing coalition have called to resurrect the "Override Clause", a law that would allow a simple majority of the Knesset to override Supreme Court rulings.
Here in Canada, we have seen the increased use of our own override tool: the notwithstanding clause, which allows provincial and territorial leaders to override parts of the Canadian Charter of Rights and Freedoms for five years.
On the frontlines of the pushback against these anti-democratic measures are two civil liberties associations: In Israel, the Association of Civil Rights in Israel (ACRI), and in Canada, the Canadian Civil Liberties Association (CCLA).
On December 14th at 12:00 PM Eastern, join us to hear from ACRI's Executive Director, Rabbi Noa Sattath, and CCLA's Executive Director, Noa Mendelsohn Aviv, about what their organizations are doing to fight these assaults on the judiciary — and on democracy itself.
CPD Professionalism Hours Accreditation pending.
About our speakers:
Noa Mendelsohn Aviv joined the CCLA in 2002 and has directed both CCLA's Equality and Freedom of Expression programs, writing, appearing and advocating on such issues as refugee protection, 2SLGBTQI+ rights, racial profiling, reproductive justice, freedom of expression, religion, and the intersection of rights. Noa has stewarded litigation for the organization, including CCLA's Bill 21, abortion access, and solitary confinement challenges, and dozens of interventions in courts across the country. She has appeared before Parliamentary and provincial legislative committees and other public bodies. Noa has also initiated creative advocacy projects to support, engage and empower marginalized communities, and provided guest lectures and workshops through CCLET's public education project. She frequently engages the public through opinion pieces, blogs, and commentary in the media. Noa obtained her LL.B. and LL.M. (cum laude) from the Hebrew University in Israel, and her B.A. (with distinction) from York University. She completed her legal articles at the Association for Civil Rights in Israel, and was called to the Israeli Bar in 1998. Noa has also practiced litigation, labour, and commercial law in Jerusalem, and served as Acting Administrative Director of Hebrew University Law Faculty's Center for Human Rights.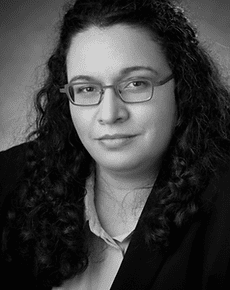 Noa Sattath took the helm of the Association for Civil Rights in Israel (ACRI) in November 2021. Noa is an ordained Reform Rabbi and spent the past 11 years as Executive Director of the Israel Religious Action Center (IRAC), where she was responsible for leading the organization's public strategy regarding religion and state, gender equality, and the fight against racism. Noa has been partner in leading social justice struggles, especially the struggle against the exclusion of women and against the election of racist candidates running for Knesset. Prior to IRAC, Noa served as Executive Director of the Jerusalem Open House for Pride and Tolerance, where she aided in the historic move to lead the first Pride March in the city. Noa also served as Executive Director for MEET, an organization that uses technology to develop the joint leadership of young Israelis and Palestinians from Israel and the West Bank.