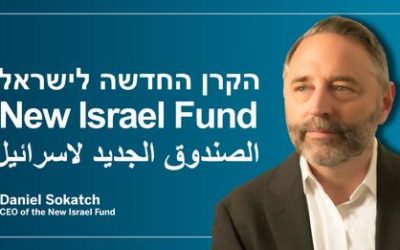 By Daniel Sokatch, International CEO of the New Israel Fund Last year, around this time, Israel saw the worst intercommunal violence it has seen in decades. Neighbours in Israel's "mixed" cities like Lod, Akko, Be'er Sheva, and Jerusalem rose up against each other; it...
read more
Subscribe to my newsletter to stay informed!
Sign up and receive the latest posts in your inbox every week
Do you have a project in mind? Let's talk.